Support the Charles Center
Cultivating thinkers to tackle the world's biggest problems
"Our students are curious, passionate, and purpose driven. They seek profound experiences beyond the classroom that position them for courageous futures. We are the catalyst that makes this happen."

--Elizabeth Harbron, Charles Center director
Transforming lives through giving
Currently, 1 out of every 5 W&M undergraduates pursues mentored research through Charles Center experiences.  We want to do more. 
Transformative research experiences
300+ undergraduates each year collaborate with W&M faculty or external partners who are leaders in their fields.  Mentored research is woven into the fabric of every Charles Center program and is the hallmark of a William & Mary liberal arts & sciences education.
Learn how mentored research inspired two of our 1693 Scholars, Zoha Siddiqui '23 and Aubrey Lay '23 to create solutions to challenges faced by vulnerable groups during displacement crises.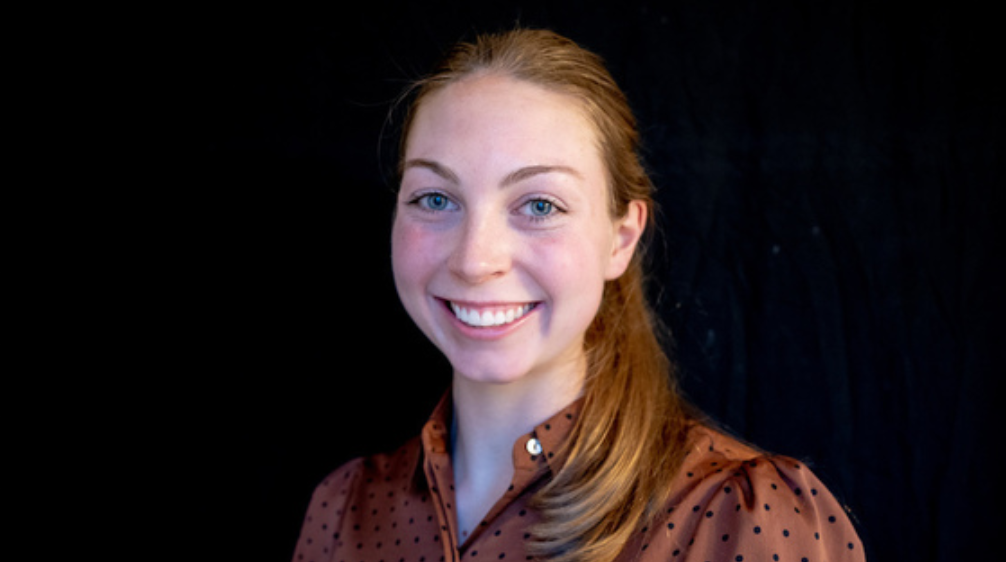 Innovative internships
We're creating more experiential, research-centered internships that give students opportunities to apply classroom skills to understanding and devising solutions to real-world problems in a variety of fields, including museums, nonprofit organizations, and news organizations.
Learn how an internship changed the career trajectory of Caroline Donovan '23.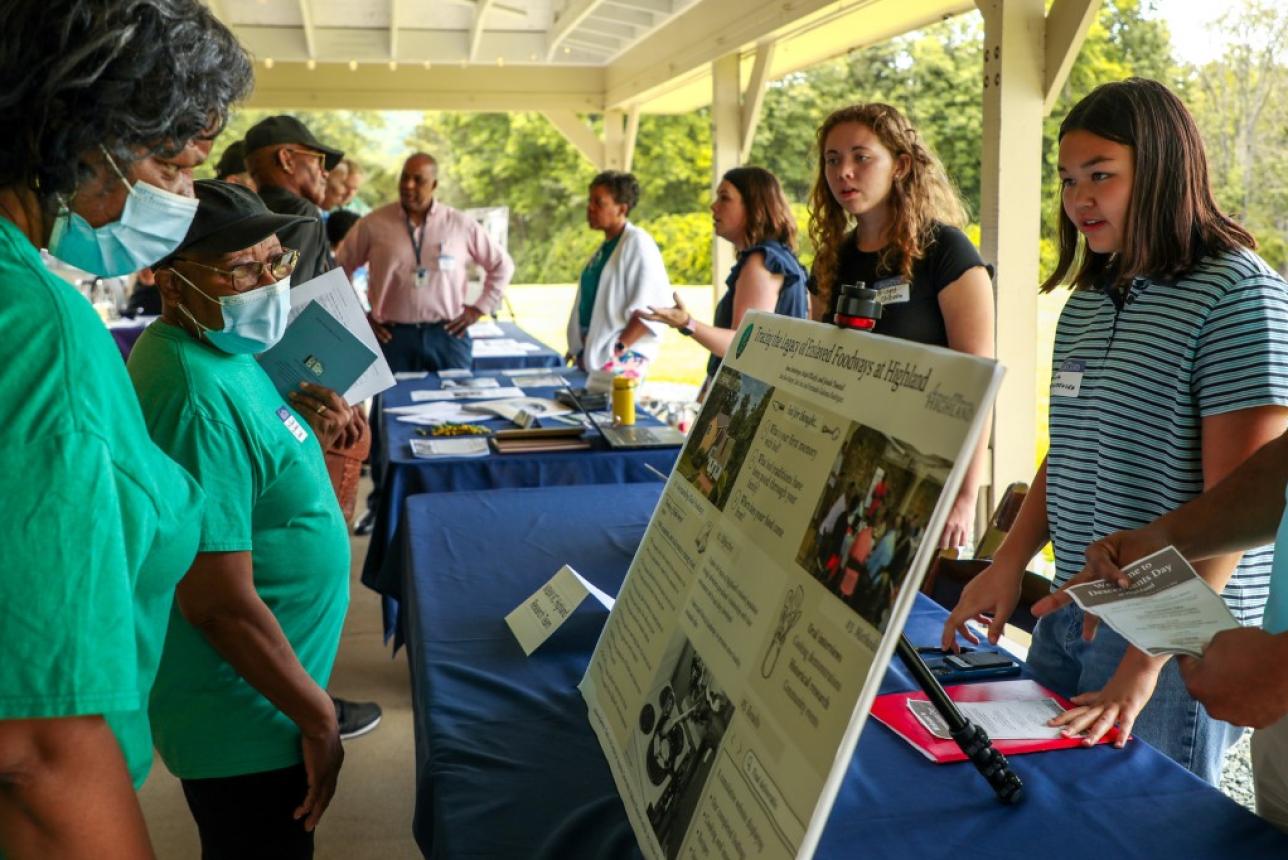 Research in motion
We're inspiring undergraduate scholars to seek out opportunities to deepen their knowledge and share their research — through national conferences, seminars, and research in the field. 
Learn how research beyond W&M's campus changed the life of Anna Arnsberger '25 and others.

Study away
The nation is our classroom.  We seek to facilitate innovative research-based study-away class excursions that connect students with the people, places, and issues they examine in on-campus coursework.

Read more about how one study away program introduces students to global complexity at the U.S.-Mexico border.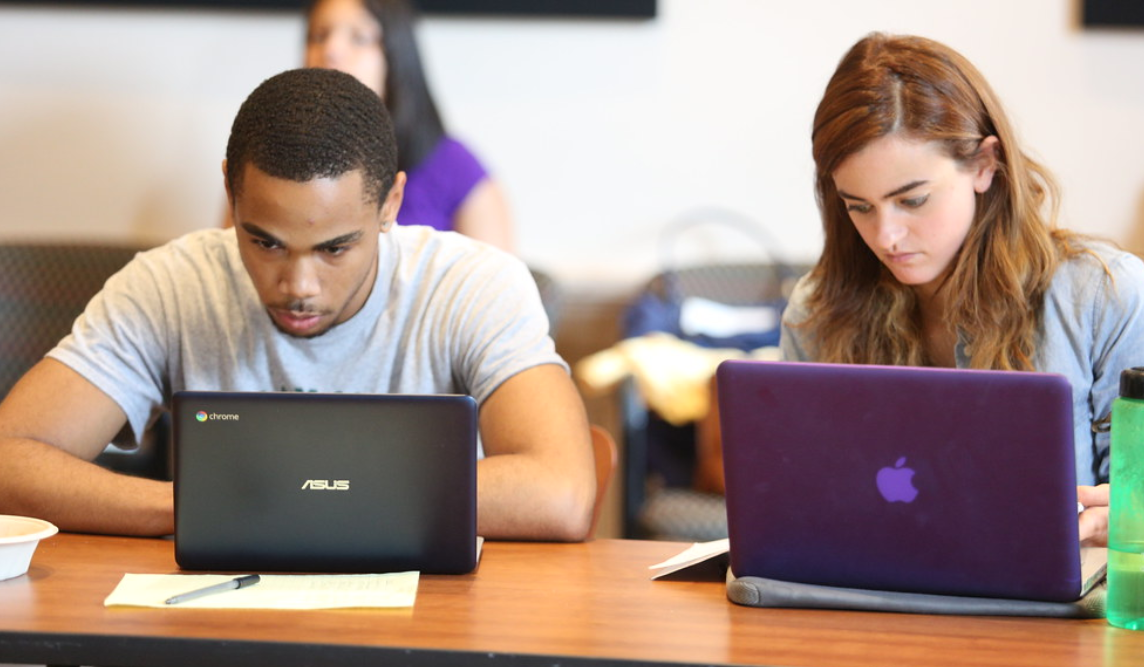 Scholars & Honors programs
Nearly 1,000 students annually benefit from Charles Center mentoring and programming as Monroe Scholars, WMSURE Scholars, 1693 Scholars, Sharpe Scholars, or Honors students.
We seek to include more students in curated workshops, events, and trainings that cultivate the research acumen and intellectual growth of lifelong scholars, as they begin to prepare for informed, intentional futures beyond W&M. Learn how Raven Pierce '23 is changing the world through research and a passion for education.
Your support makes a difference
Giving to the Charles Center Fund ensures your gift will support the areas of greatest need and student impact. We pride ourselves on being at the forefront of new and innovative programming that fosters student and faculty creativity.
Thank you for your generosity.
Footnotes
Check out the latest Charles Center news!
Receiving our newsletter?
Learn more about the Charles Center