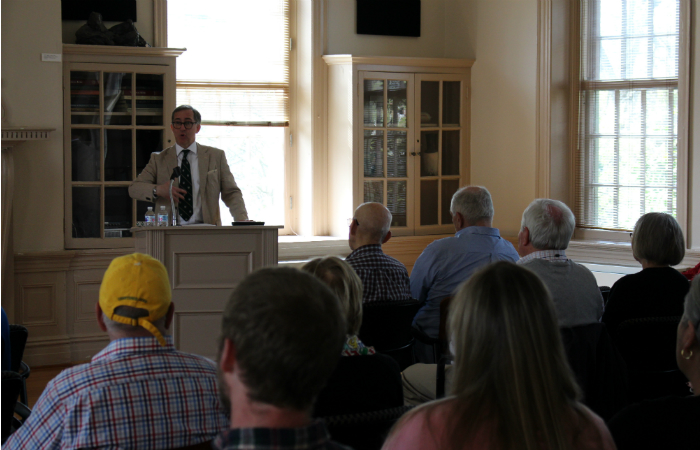 The Roy R. Charles Center is pleased to make our multi-use room, Blow 201, available to William & Mary departments, programs, and offices for official academic focused events. The Charles Center will give scheduling priority to Arts and Sciences related events. Events not related to William & Mary will not be scheduled in Blow 201. Please carefully read the following policies and procedures, and contact the Charles Center if you have any questions.
All events must be approved by the Charles Center prior to room use. After you have filled out the Blow 201 reservation form, you will be notified by email that your event has been scheduled, or that Blow 201 is unavailable at that time. When requesting times, please be sure to include sufficient time for set-up and clean-up.
*Please note that only W&M faculty and staff may request to reserve this one. 
Do not call or email to schedule the use of Blow 201. All requests must be completed through the form below.