For Staff
Whether you're on campus or working remotely, you're likely to be using many of the same tools and services. Here are some of the essentials for working at W&M, and where to get help.
New to W&M?
Welcome to William & Mary! Here are some of the technology-related things that can help you get started.
Get Help
So you're stuck, huh? Don't worry - it happens to the best of us. We're here to help get you back on track.
Technology Support Center
Walk-in Support
Jones Hall Room 201 200 Ukrop Way Williamsburg, VA
Map & Directions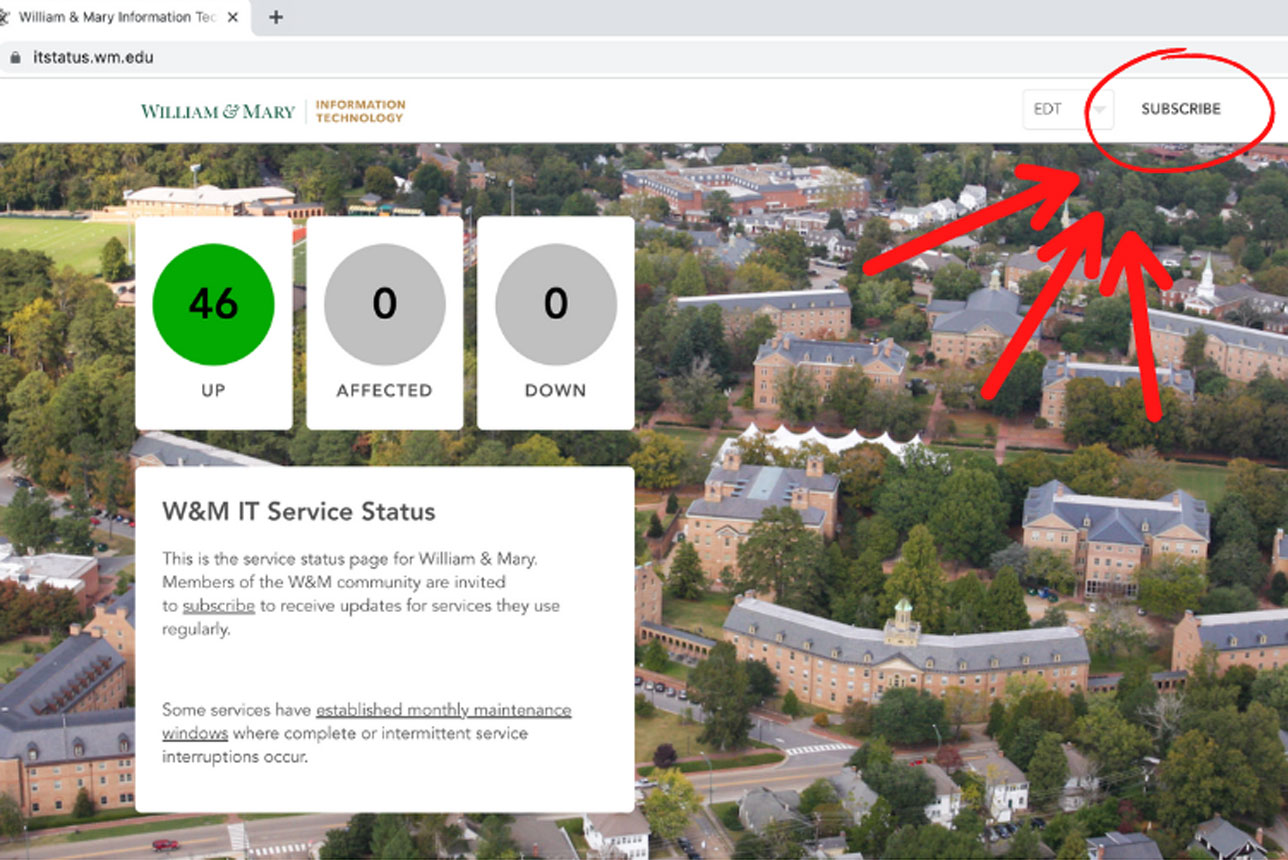 Subscribe for Status Updates
Stay Connected with IT
We're committed to keeping you informed. Whether it's a major outage, a new feature for one of our services or a general announcement, we will keep you in the loop through our social media channels.