Modern Languages & Literatures
MLL Statement on the Russian War Against Ukraine: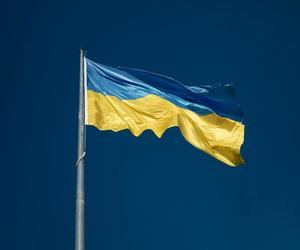 On February 24, 2022, on the order of Vladimir Putin, Russian armed forces invaded the sovereign country of Ukraine. This assault is accompanied by a barrage of lies and historical falsehood to justify Russian aggression. 
The MLL faculty strongly condemn this war, which has brought death and suffering to the people of Ukraine, which could undermine Ukraine's statehood, and which threatens the security and peace in the region.   
We stand with Ukraine! 
---
The world is diverse and speaks many languages, each of which represents distinct spheres of knowledge and life experiences. The William & Mary mission states: "We cultivate creative thinkers, principled leaders, and compassionate global citizens equipped for lives of meaning and distinction ... We create a welcoming and caring community that embraces diverse people and perspectives. ... We engage diverse perspectives and seek wisdom in bridging differences. Together, we are unceasing in our efforts to make a meaningful difference in our communities, the state, the nation, and the world." In fulfillment of this mission, students today more than ever before must be prepared to thrive in a linguistically and culturally diverse world. Through its eight intensive language and culture programs, the Department of Modern Languages and Literatures serves as the central site at William & Mary for implementing the university's global reach, commitment to diversity, and training in intercultural understanding and expertise. Affirmation of linguistic diversity and the fundamental indivisibility of linguistic and cultural knowledge is central to MLL's dual mission of teaching and research. Read more.  
The Department of Modern Languages traces its beginnings to a professorship established by Thomas Jefferson in 1779. Today that single professorship has grown to nearly 50 faculty members offering programs in: