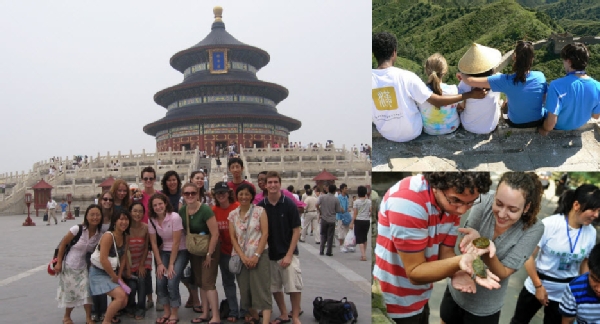 Students who wish to engage with China are best served when they understand both language and culture. Our language courses will teach you to freely use Mandarin in conversation, research and professional communication. Our content courses will immerse you in all facets of Chinese culture and civilization. You will explore Chinese culture across the deep time of millennia and the pressing challenges of the modern era.
The Department of Modern Languages offers a B.A. in Chinese Language and Culture. You may major or minor in Chinese Language and Culture. Many of our students combine a major in Chinese with a major in another field, such as International Relations, English, Government or the sciences. Many of our courses fulfill requirements of the East Asian Studies concentration of the Global Studies major.
We facilitate study abroad programs to China for both the summer and the year. Our Chinese Language House is a residence for students interested in practicing Chinese year round. The Chinese House tutor is a native-speaker who hosts conversation and tutoring hours. The House also helps to host cultural events for the campus community at large.