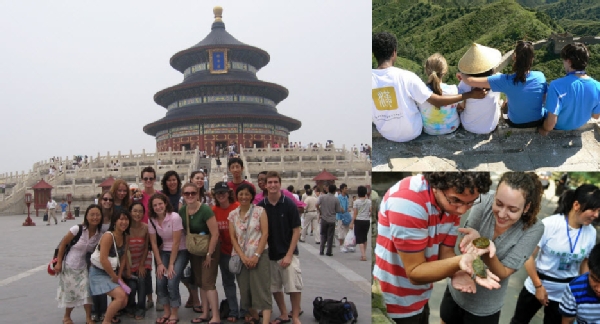 There are three ways students can study abroad in China:
William & Mary Faculty-led Summer Intensive Program. Based in Tsinghua University in Beijing, it is the only China study abroad program that is fully integrated into the W&M curriculum. Students can earn 12 credits toward the W&M degree OR up to 11 credits toward the Chinese major. The program provides students with a full immersion experience while earning W&M credit and working with W&M faculty.
W&M-Tsinghua Student Exchange Program. This is one of the tuition exchange programs sponsored by the Reves Center. Tsinghua University is one of the two best universities in China. Students may choose to study at Tsinghua University for the full academic year or for the spring semester. There is no fall-only exchange option.
Other semester programs recommended by the W&M Chinese Studies faculty. These programs are not led by William & Mary faculty. To get full credit for these courses, you must get pre- and post-trip approval.