In 2023-24, the philosophy department consists of 14 full-time faculty, 1 part-time adjunct lecturer, several distinguished professors emeriti, and one very friendly office manager.
Our faculty members are active researchers and they are able to teach a wide variety of philosophical topics. If you are interested in finding out more about the department, please see our contact page. Use the links at the left to see more information about specific members of the department.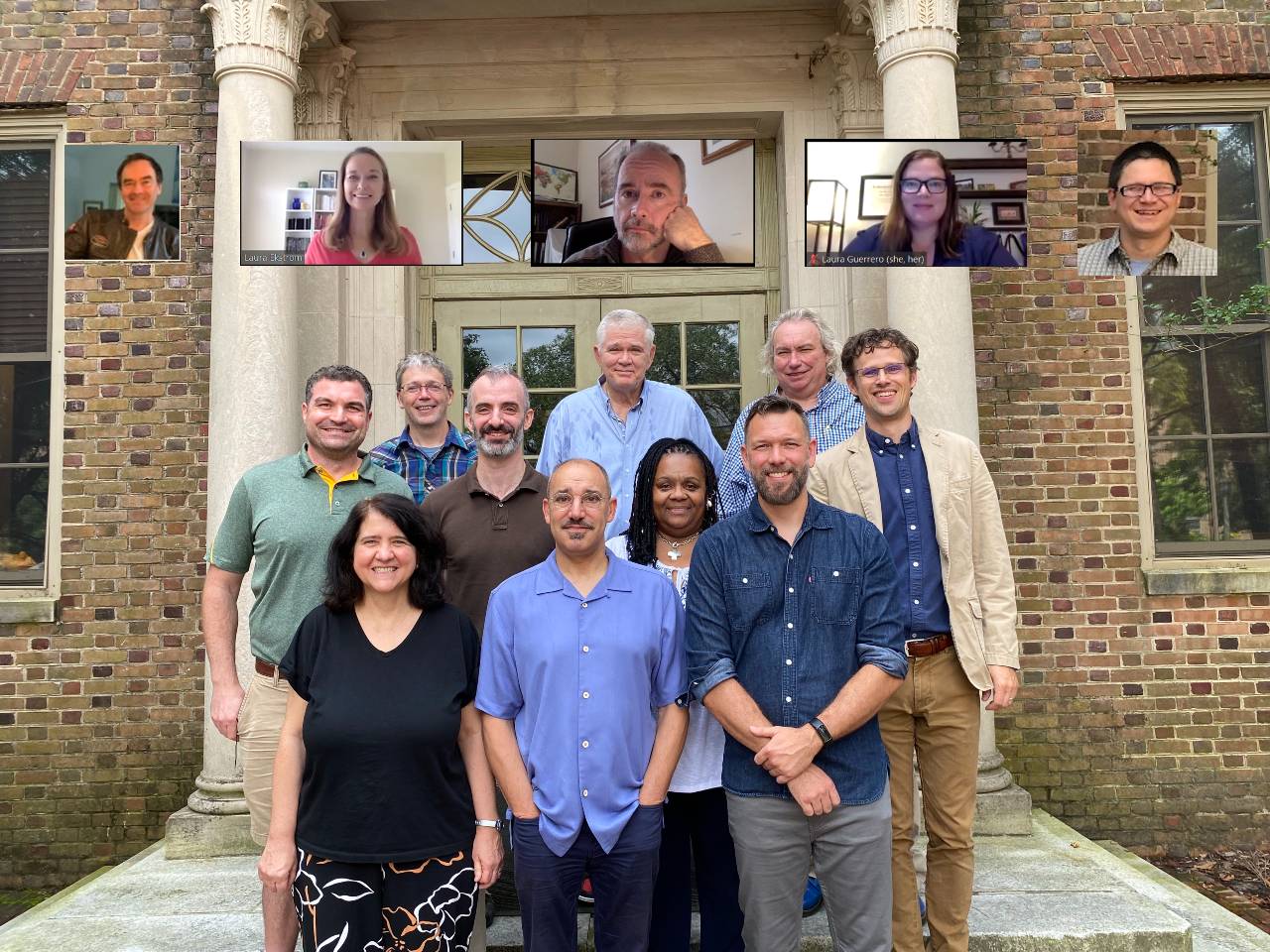 Faculty and staff for Fall 2023, from left to right: Top row (in the Zoom ether!): Tim Costelloe,Laura Ekstrom, Paul Davies, Laura Guerrero, Philip Swenson. Back row on stairs: Chad Vance, Noah Lemos, Tim Sommers. Middle row: Chris Tucker, Jonah Goldwater, Pamela Barber, Matt Haug. Front row: Victoria Costa, Josh Gert, Aaron Griffith. Not pictured: Gayle Horton.