Students who major in Music at the College of William & Mary must complete a senior capstone project. This 1-credit course culminates after a semester or more of preparation and can be fulfilled in four ways: Production, Presentation, Performance, or Paper.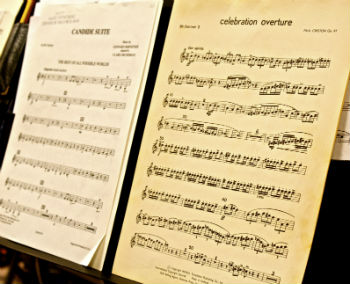 Senior projects must be directed by a Music faculty advisor or a team of advisors. A student's plan for their senior project, detailed on their Senior Project Form [pdf], must be approved by their academic adviser and the Music Department Chair. Every senior must fill out a Senior Project Form by the deadline in the first few weeks of fall semester. The date and venue of a student's performance, presentation, or production must be registered with the Receptionist/Scheduling Coordinator. Students will only be allowed to change their proposed date/venue by completing a Senior Recital Change of Date/Venue Form [pdf] and turning it in to the Receptionist/Scheduling Coordinator. 
Students wishing to fulfill their senior project requirement by completing an Honors Project in Music must check the Honors protocol for the Department of Music and the Charles Center for Interdisciplinary Studies. Proposals for honors projects must be submitted to the Department of Music by February 15th of their Junior year. Proposals will then be reviewed and approved by Department of Music faculty.
Performance
Full-Length Recital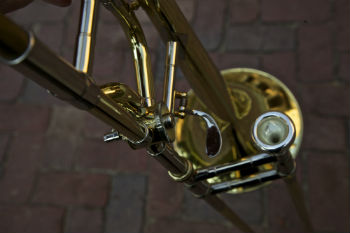 Students wishing to perform a full-length senior recital must have reached the 300-level of lessons by their Junior year. These students must declare their intent to play a full-recital to their applied lesson instructor by the end of fall semester their Junior year by filling out the Full-Recital Intent Form [pdf]. At the end of spring semester Junior year, students who have declared their intent to play a full-recital will perform in a double-unit jury to determine if the student is sufficiently prepared to give a full-recital. Recital approval will be given by a majority vote of the Jury Committee (composed of 3 applied music instructors and 1 academic faculty member). Students who are approved for a full-length recital for the final project will normally take 2 credits of lessons each semester until their recital, beginning their junior year.
At the beginning of fall semester Senior year, students will submit a Senior Project Form [pdf], listing the repertoire to be performed. Students will normally have attained the 400-level of lessons by this time. At the end of fall semester, students will perform a final double-unit jury, containing repertoire that will be performed at the student's recital. 
A full-recital is usually comprised fo 45 minutes of music. Students performing in Ewell Recital Hall who wish to have one of the department's student stage managers present to assist at their recital must fill out a Stage Manager Request Form [pdf] and turn it in to the Receptionist/Scheduling Coordinator at least one month prior to their recital. Students intending to use the Steinway in Ewell Recital Hall will need to make arrangements to obtain a key to the piano. Steinway keys can be rented from the Receptionist/Scheduling Coordinator at no cost. 
Full-Recital Sample Programs
Voice Full-Recital Program
Trumpet Full-Recital Program Cover
Trumpet Full-Recital Program Inside
Trumpet Full-Recital Program Insert 1
Trumpet Full-Recital Program Insert 2