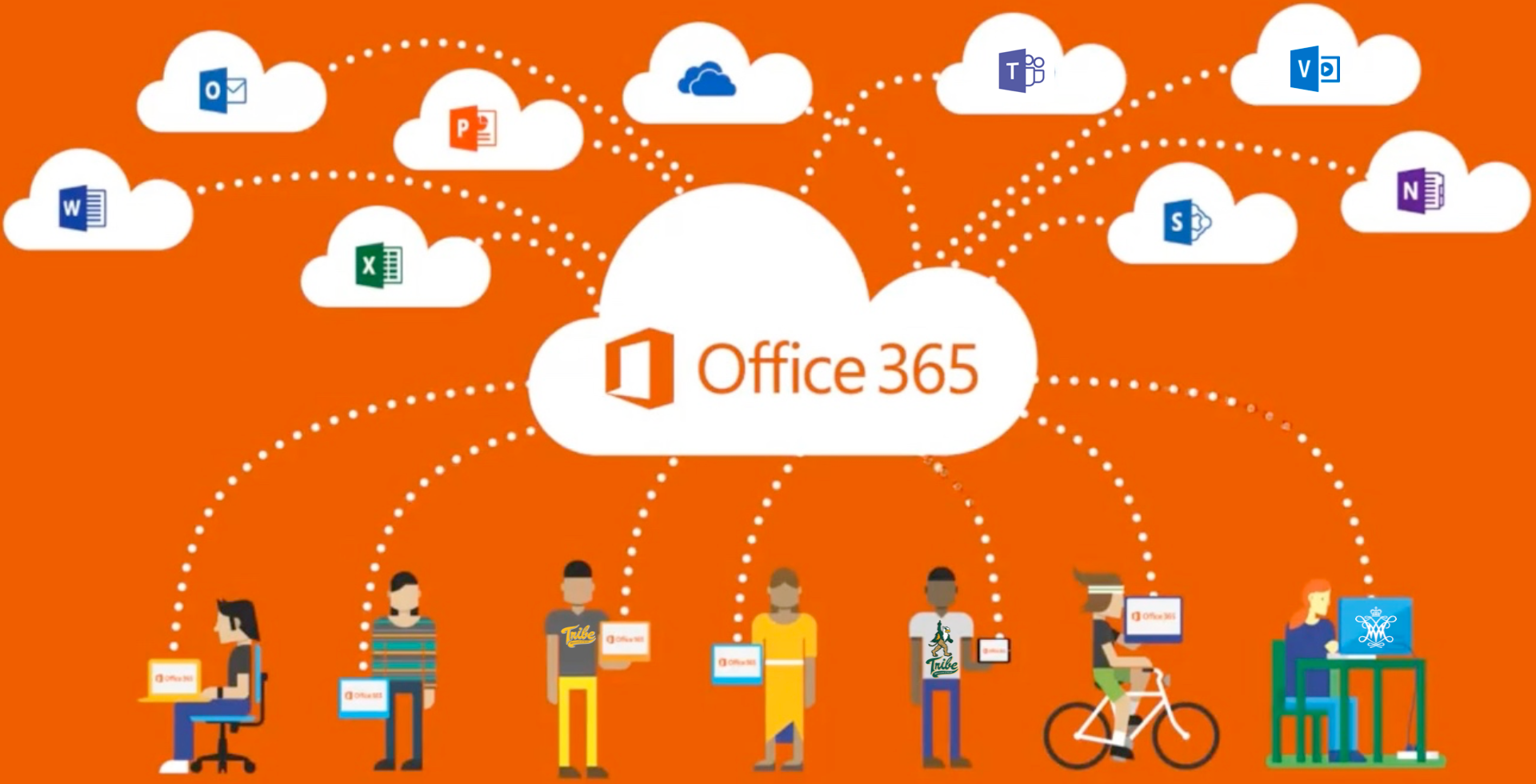 Over the summer while most of the campus was on vacation, faculty and staff email boxes also did some traveling. They are moving to the Microsoft Office 365 cloud.
The decision to switch email services relates to the William & Mary Business Innovation Initiative, which aims to guide all departments across campus to make effective business decisions. Director of Academic & Technology Support Services Mike Murphy described how moving to the cloud would help reach those goals: "Part of this strategy is our 'cloud first' approach where we can take advantage of commodity services such as email being provided by hosting services. Moving email to the cloud allows us to manage less hardware on campus and still provide email service at an economical cost to the college."
Last year, as the on-campus email servers neared the end of their life, the IT department searched for a cloud-based email service that would best suit the campus' needs. Various academic and administrative departments on campus were consulted, along with the IT Advisory Committee.
 Several options were considered, but the decision ultimately came down to Office 365 for its wide variety of business applications. Plus, the on-campus email server was another Microsoft product, Microsoft Exchange, providing an easy transition between the two systems. "Another reason for Office 365 was that our reliance on Microsoft Exchange and Outlook is already established. Moving to Office 365 for email would be the least disruptive option available," Murphy said.
 The move to Office 365 has been gradually taking place since mid-July, with mailboxes migrating by department. Each week a new batch of departments have their mailboxes moved over to Office 365, with the cut-over taking place outside of normal business hours for minimal disruption.
One benefit that comes along with the email switch is the addition of new web applications. Some web applications become available as soon as a department makes the switch. Others may not be fully released until every department transitions. 
With the new web applications, faculty and staff will gain new ways to collaborate through screen sharing, instant messaging, video conferencing, and file sharing. Once every department has transitioned to Office 365, there will be training opportunities to learn how to navigate these new offerings.
"Once we establish the best practices and sample business cases for the new tools to be released within Office 365, we anticipate there to be a broad adoption of these tools," Murphy said about the new applications. "Our challenge within IT is to make sure when we introduce these tools to the campus community, that we communicate clearly and are well prepared to offer support so the release of these products is successful the first time."
So far, the transition has gone smoothly, with over 80% percent of all faculty and staff email boxes having been migrated.  The migration is expected to conclude by the end of the 2017 calendar year.