IT Spotlight: Tracey Encarnacion
Throughout the month of March, W&M Information Technology will be celebrating Women's History Month by shining a spotlight on some of the ladies who keep the department and the university connected using the latest technology.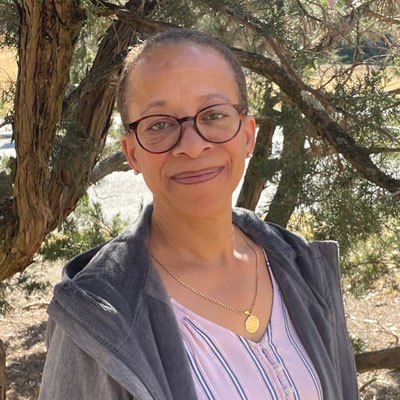 Tracey Encarnacion is a Security Administrator on the Information Security team within W&M Information Technology. Learn more about Tracey and her role in keeping our accounts secure at the university. 
What year did you start working at W&M? 
I was made full time in October 2000.
What were you doing before that?
I was home with my kids.  I waited until my youngest went to kindergarten before I went back to work. 
How do you explain what you do in layman's terms?
I create and help people with their William & Mary accounts (in addition to other things).
Have you served in other roles in IT (or at the university)?
I worked in Telecommunications, and I worked in the Technology Support Center as a Level 1 Support Technician.
What has been the biggest technological advancement the university has made during your years in IT?
For me, one of the bigger technological advancements was the changes to Fall Start–Up (also known as Move-In).  I remember it was a big week-long event.  All of IT would go out to the dorms and help the students get their computers and printers connected to the network, in addition to holding short sessions explaining IT policies and procedures. I don't remember what year it all stopped but getting connected to the network is a much easier process now. 
How do you stay current with technology?
Stay curious. Read everything. Ask questions. Touch, feel, take it apart and put it back together again. You try new things even when they don't initially make sense. You never stop learning.
What do you like to do when you're not working?
I like spending time with friends. I love hanging out with my daughters. We always have lots of fun. I also like going to the movies.
Do you have a favorite memory from your time working in IT?
After 21 years, I am fortunate enough to have lots and lots of memories. From the IT Christmas parties to the surprise birthday parties. I am lucky to work and have worked with some amazing people.
What's unique about working in W&M IT?
The people.