IT Spotlight: Patty Herrera Cox
Throughout the month of March, W&M Information Technology will be celebrating Women's History Month by shining a spotlight on some of the ladies who keep the department and the university connected using the latest technology.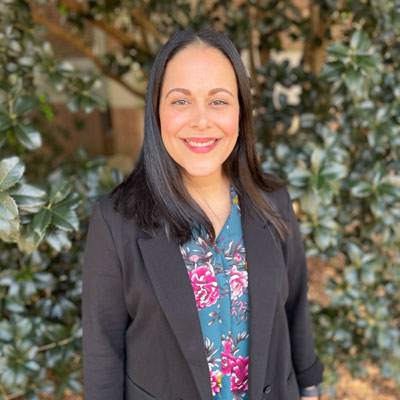 Patty Herrera Cox started her journey in W&M IT as a lab technician 20 years ago. She has held a number of different roles on the team since then, and is now the Director of Application Administration. Learn more about Patty!
What year did you start working at W&M? 
I started working at W&M in 2002.
What were you doing before that?
Before I came to W&M I worked for the National Association of Securities Dealers (NASD). It was a regulatory department that oversaw the securities industry, and it was responsible for the operation and regulation of the NASDAQ stock market. They've since merged with other regulatory units and they are now called FINRA. It was an entry level programming position, but I also learned a lot about stock market operations. Prior to that I was working as an Administrative Assistant at Quintiles Transnational in New Jersey and attending technical school. I had a mentor there named Barbara who really believed in me and loaned me out to their small IT team who was setting up People Admin at the time. I really loved it and jumped right in . Little by little I started crossing over work with the IT team and found something I had a passion for. I am thankful to Barbara for putting me on this path. 
What are some of your duties?
I oversee a team that is responsible for high level system administration (i.e. Blackboard, Email, Cornerstone, Salesforce, Blackbaud, etc.).
What has been the biggest technological advancement the university has made during your years in IT?
Definitely the last two years and our department's ability to pivot to all things virtual and automation. For years we talked about online classes and we all knew it was heading in that direction but we had to do it quickly. We all came together to make it happen so that our community could teach, learn and do their jobs remotely. 
Is there a project that stands out in your mind that was particularly interesting or fun to work on? Why?
I worked with the Diversity Office on the mandatory DEI training we have now at the university. The fact that that training is mandatory now is important and I am so happy to be a part of a community that values and encourages diversity.  
How do you stay current with technology?
I read a lot. Blogs, newsletters, websites, magazines, everything. I am also a student and am working on completing my degree online at Liberty University. 
What do you like to do when you're not working?
I love spending time with friends. I also enjoy meditation, yoga and just being outdoors. My family has a camper and we love going camping in the mountains. That is my happy place. 
Do you have a favorite memory from your time working in IT?
Definitely working with students. I worked with them a lot when I was working in the Technology Support Center. Oh, and the conga line at the holiday party a few years ago! 
What's unique about working in W&M IT?
The community. There's a sense of support and community, especially during the hard times like the pandemic. Everyone has different knowledge, skills and strengths and are always eager to help. We're all working on same goal and we are all invested in the wellbeing of the organization.