Competition and community: Esports comes to William & Mary
William & Mary has over 450 clubs representing a wide variety of interests on campus. Typically, members interested in starting a club present on-campus to the Student Organization Recognition Committee (SORC). But in mid-March, following the transition to remote learning, the Esports Club became William & Mary's first student organization to be recognized online. 
Esports and Game-Based Learning
Esports, or electronic sports, encompasses a variety of competitive multiplayer video games. Organized tournaments started as early as the 1980s, but rose in popularity in the 2010s. Competitions for collegiate players became available following the formation of the National Association of Collegiate Esports (NACE) in 2016.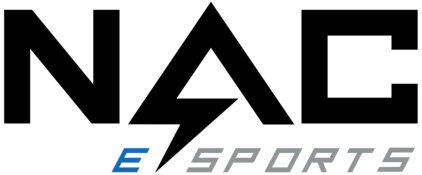 For several years, there was a low-level interest among both students and faculty in bringing esports to William & Mary. But when a University Teaching and Learning Project (UTLP) team visited the Association of Collegiate Computing Services Conference in Portsmouth in March 2019, they started thinking seriously about how esports could be integrated into the university curriculum. 
The UTLP team is interested in studying game-based learning to enhance academic engagement. "As we were researching this, esports just kept coming to the top," says the Senior Creative Producer of Academic Innovation at the Mason School of Business, Terry Trojak. Trojak is one of several faculty and staff members on the team, which is headed by the business school's Director of Academic Innovation, Karen Conner. The team has also been supported the Studio for Teaching and Learning Innovation (STLI).
"We see the potential as something that spans disciplines," says the School of Education's Associate Director of eLearning April Lawrence, another UTLP team member. "We've been thinking about gaming and education as a form of engagement, but we've also been thinking about other industries like theater and speech, music, psychology of learning, business and marketing."
Calling all Student Gamers
During Fall 2019 orientation, the team surveyed William & Mary students and incoming freshmen to gauge their interest in bringing esports to campus. They were surprised and encouraged by the enthusiastic response. In the fall, the UTLP team formed a student focus group that met in Swem Library to discuss the possibility in more detail.
One of the students who responded to the survey was Dillon Coppersmith ('20), who majors in Psychology. When the survey came out, Coppersmith — who plays the game Overwatch — immediately wanted to get involved. "I hadn't seen anything about esports on campus before that," he says, recalling that he had previously tried to build membership for a gaming community and a campus Discord server (a privately hosted messaging application). "A couple people joined, but it wasn't anything big," he says.
However, the UTLP team's involvement united the scattered population of students who were interested in competitive gaming. Coppersmith and other students took the lead in forming the Esports Club and drafting its constitution, with the team in an advisory role. The club administers an official Discord server which has over 170 members as well as moderators for each game of interest. Coppersmith notes that in addition to Overwatch, the club aims to support competitive gaming across the major esports titles, which include League of Legends, Valorant, FIFA, and Rocket League.
"A Campus-Wide Initiative"
Meanwhile, team lead Karen Conner wanted to research how other universities were integrating esports. She encouraged each UTLP team member to attend an esports summit at another university. The team's research has focused on identifying potential stumbling blocks so they can design a system for William & Mary accordingly. "We've really been committed to try to understand what other universities are doing but not really replicate it — more so look at what William & Mary can do that would be true to our mission and goals and our commitment to building a community," Conner says.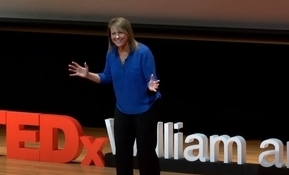 Lecturer of Speech Michele King, another UTLP member, describes the team's approach as a combination of academic and applied objectives.
On the academic side, the team created a faculty task force, co-chaired by King and STLI Director Mark Hofer, to integrate esports topics into a multifaceted curriculum. Potential academic applications range from analyzing game soundtracks in music courses to looking at storylines through the lens of English literature.
On the applied side, the team created an operations committee to look into the logistics around forming a competitive esports varsity team beyond the club level. They brought in representation from IT, Athletics, the Wellness Center, and student life. Associate Vice President for Health and Wellness Kelly Crace is on the steering committee, along with two student representatives from the Esports Club, current president Dillon Coppersmith and vice president Andrew Portiva. "It's really a campus-wide initiative," says Trojak.
John Drummond is the IT representative for the UTLP team, who ensures that William & Mary has both the equipment and the network capacity to support esports. Drummond is confident about the network capabilities and is looking to ensure that William & Mary has appropriate esports facilities.
"We've done some research into what level of computer equipment is needed," says Drummond. The goal is to provide a ready-to-go physical space where students can meet with or without their own equipment. One of Morton Hall's three computer labs is being considered for a dual-use space; an esports-related data science curriculum would share the facilities.
Wellness and Community
Above all, the UTLP team has emphasized the importance of wellness in esports. "Esports needs to be done in a way that is healthy for the individual," says Trojak. Like any other collegiate athlete, competitive gamers need to incorporate proper nutrition and proper sleep. But the team also wants to build a healthy community surrounding competitive gaming on campus. 
"We just wanted to make sure that whatever we did rang true for William & Mary," says Conner. "William & Mary is such a unique institution, and esports on the surface might look like it wouldn't't fit here because it's kind of 'out there' and we're so traditional. But in fact I think it can fit — particularly if we focus on health and wellness and building community. There is a whole generation of students, many of whom will be entering in the fall, who will have already played esports competitively in high school. They will be looking for a place to call home, and William & Mary should be there for them."