The Reves Center celebrates 25 years of global engagement
Albert Einstein called it the political answer to the atomic bomb. Published shortly after nuclear weapons were deployed against Hiroshima and Nagasaki, during a time when untold millions had died due to the Holocaust and World War II, The Anatomy of Peace encouraged readers to understand global perspectives. The cover of the book had "An Open Letter to the American People," which began, "The first atomic bomb destroyed more than the city of Hiroshima. The bomb also exploded our inherited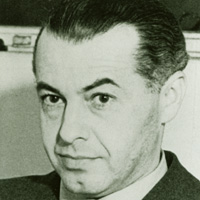 , outdated political ideas." The Anatomy of Peace was published in 25 languages in more than 30 countries. Reader's Digest printed a condensed version over three issues, and it was adopted as a textbook at Harvard, Yale and Columbia universities.
Its author, Emery Reves, was born in Hungary to Jewish parents. He went on to become a writer, publisher and literary agent, known as an advocate of world peace. In 1937, Reves and Winston Churchill began a lasting friendship, with Reves serving as his literary agent. Reves passed away in 1981 and in 1989 Reves's wife, Wendy, established an endowment at William & Mary to memorialize her husband, providing the foundation for the Wendy and Emery Reves Center for International Studies. 

The Reves Center draws its inspiration from some of the ideas expressed in The Anatomy of Peace. It strives to promote the internationalization of learning, teaching, research and community involvement at William & Mary through education abroad, hosting international students and scholars and promoting global engagement across the university. The Reves Center celebrates its silver anniversary in 2014 with new partnerships on campus and abroad, and recalls the vision and support that allowed the center to become a reality.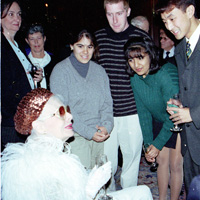 An enduring priority for the Reves Center is facilitating a study abroad program through the Global Education Office (GEO). During the past 25 years, students have discovered life beyond William & Mary's historic grounds in equally impressive places like the University of St Andrews in Scotland, Tsinghua University in Beijing, and many other locations. Today, the GEO helps 50 percent of the undergraduate population study abroad and has strengthened ties with other world-renowned academic institutions around the globe.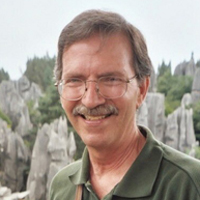 Thanks to the continued generous support of friends and alumni, the Reves Center has been able to facilitate these global experiences by offering significant scholarships. William & Mary Chancellor, alumnus and former U.S. Secretary of Defense Robert Gates '65, L.H.D. '98 established a merit-based scholarship for international relations and global studies undergraduates in 2012. The Robert M. and Rebecca W. Gates Scholarship opens doors for recipients to study abroad in ways that promote future careers in public service with a distinct worldview. The GEO makes crosscultural understanding a priority for students who study abroad and, in the spirit of The Anatomy of Peace, encourages students to understand diverse global perspectives not only throughout their academic careers, but also in their future careers beyond the campus.
Tyler Bembenek '15 received a Gates Scholarship and was able to study medieval history at St. Peter's College, Oxford during the summer of 2013.
"Going abroad is a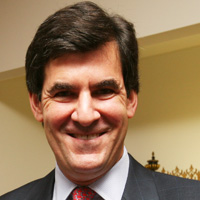 vital step toward gaining a better appreciation of global society," said Bembenek. "As globalization progresses, significantly affecting all of our lives, understanding the greater world community is increasingly useful."
The Reves Center has also become the home for the Office of International Students, Scholars and Programs (ISSP), which brings cultures from around the world to William & Mary. More than 650 international students, scholars and their families become a part of the university community through the Reves Center each year.

Support goes beyond assisting with academic and visa concerns; the Reves Center also works to create an inviting environment for international students and scholars as they study and conduct research on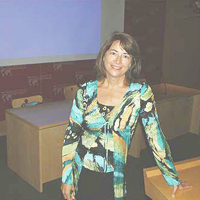 William & Mary's campus. ISSP offers a variety of programs such as Global Friends, which matches international students with members of the local community in an effort to foster cross-cultural friendships and understanding. Additionally, the center offers housing in Reves Hall for international and domestic students with an interest in international affairs, which provides a home for students to pursue global scholarship, engage in intellectual debate and develop crosscultural competence.
Marilyn Bowen '15 lived in Reves Hall for the 2012-13 school year.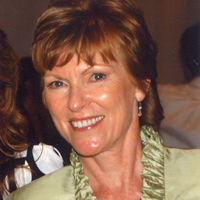 "I've lived in a few places around the world and I really wanted to transition those experiences to my daily life at William & Mary," said Bowen. "Reves Hall seemed like the perfect balance of on-campus life with a bit of global flair. It was refreshing to live and learn alongside such internationally-minded students."
Helping W&M students go abroad and bringing international students to Williamsburg aren't the only ways the Reves Center creates a worldwide perspective. More than two decades of global engagement has brought a number of annual endowed lectures of world-class scholars, analysts, artists, public figures and other distinguished guests to campus. The Reves Center fosters a dialogue between these guests and the William & Mary community in order to explore other countries and cultures.
As a resident of Reves Hall, Bowen had the opportunity to be a part of a group discussion with Ambassador Elin Suleymanov of Azerbaijan.

"We met for an hour-long discussion about everything from Azerbaijan's relationship with Russia to their hosting of the Eurovision Song Contest," said Bowen. "It was fantastic to have the opportunity to have a small
group discussion and learn a bit more about Azerbaijan."
The Reves Center also supports the Reves Faculty Fellows program, promoting international opportunities that involve students through research or community-based teaching and learning. The program nearly always includes an overseas research component.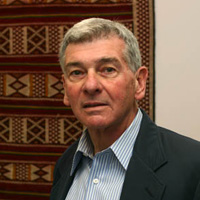 Assistant Professor of Kinesiology and Health Sciences Scott Ickes '04 was awarded a fellowship last March. He used it to continue developing the East and Southern African Nutrition Initiative (ESANI), a partnership among William & Mary, the AidData Center for Development Policy and two universities in Africa. ESANI conducts research and is developing an education program in the area of child nutrition and global health.
"When I found out about the Reves Faculty Fellows, I couldn't pass up an opportunity to establish what I came back here to do — to work closely with undergraduates to create meaningful research experiences that can affect real world change," Ickes said.
While in Uganda, Ickes teamed up with students to map and classify nutrition projects. They traveled to meet with officials at places like the World Food Programme, the Ugandan National Planning Department and the World Health Organization. They also studied the social and cultural influences of child feeding.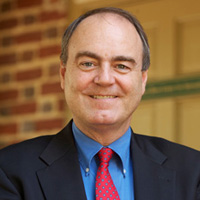 "For a university our size, we have a tremendous international footprint," said Ickes. "My goal for ESANI is to increasingly fuel collaborations that will address nutrition-related problems. I ultimately want to create a formal academic program that can co-enroll William & Mary students and students from African universities that would allow students to have a classroom and field research experience."
Creating greater ties within the William & Mary community has also fostered a global impact. Strategic partnerships with various organizations like the W&M Institute for the Theory and Practice of International Relations (ITPIR) has given the Reves Center the opportunity to further its mission of internationalization and work with new ventures, such as AidData, which uses cutting-edge research to map and track foreign aid. Another partner in encouraging cultural understanding is the William & Mary Confucius Institute, which had its grand opening in 2012, and promotes Chinese language and culture at the university.
"In today's world it's incredibly easy to interact with people from around the world, yet it's surprisingly equally easy to stay secluded in our own communities," said Bowen. "The Reves Center allows students at William & Mary to engage in international affairs and educates us in order to become global citizens. Between their study abroad programs and the events that they host on campus each semester, the Reves Center ensures that even if you have to stay in our corner of Virginia for these four years, you can leave with a sense of belonging to the greater, global community."
This article was originally published in the Winter 2013 issue of the William & Mary Alumni Magazine.