Reves Center announces 2014 Faculty Fellows
The Reves Center for International Studies has announced its 2014 faculty fellows: Paul Bhasin, Jennifer Kahn, Scott McCoy and Jeremy Stoddard.
The six-year-old program funds a number of faculty proposals each year that involve either student-faculty collaborations on international research, or research, teaching and learning through international service-learning courses, community-based research and civic engagement.
The 2014 Reves Faculty Fellows will conduct research, teaching and learning in China, French Polynesia, the Dominican Republic and Singapore.
Paul Bhasin, Department of Music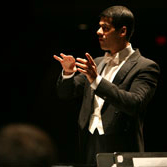 Bhasin will produce a musical performance tour of China with the William & Mary Wind Ensemble. This project will provide W&M Wind Ensemble students an opportunity to collaborate with faculty on original music compositions and performances, culminating in three traditional concerts in Beijing and Shanghai. Students will also participate in service-learning projects in an urban and a rural school in China to teach instrumental music to young students with little or no access to western-style music instruction.
Jennifer Kahn, Department of Anthropology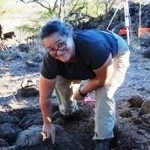 Kahn will commence an international research project focused on a comparative approach to investigate different cultural responses to ecosystem changes within two Polynesian societies. Her project will involve natural science and archaeological field work with William & Mary students on the Society Islands of Maupiti and Mo'orea in French Polynesia.
Scott McCoy, Mason School of Business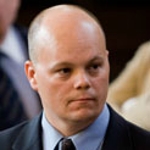 McCoy's project will include community-based research to understand the socioeconomic facets of the coffee-production community in Peralata, Dominican Republic, as well as explore other viable economic activities available in the community to diversify its income. McCoy and William & Mary students will work with local community members, the San Rafael Cooperative, and a non-governmental organization, Red Oasis, to develop economic opportunities as a part of this research engagement project. 
Jeremy Stoddard, School of Education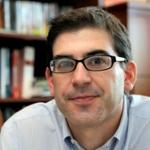 Stoddard's project will focus on researching the best practices of teaching with a field-based inquiry approach and effective training and support for history teachers to adopt and utilize this method. The project will provide opportunities to study training programs at Colonial Williamsburg and Historic Jamestown, along with training conducted by the National Institute of Education in Singapore. He will lead a student research team in data collection focusing on the observation of teachers and teacher training in Virginia and Singapore.
Each fall the Reves Center calls for proposals from full-time William & Mary faculty in all schools. Proposals must make clear the international, global or trans-national focus or context of the project, as well as the relevance to the four aspects of engaged scholarship: discovery, integration, application and teaching. With rare exceptions, the project must include an overseas research component. The next call for Reves Center Faculty Fellow proposals will occur in fall 2014.