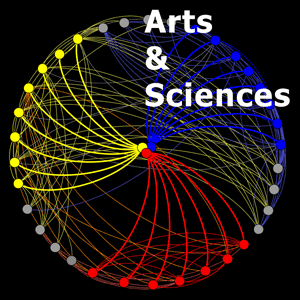 Choosing a major is a complex decision. The suggestions below can help to clarify your thinking. Keep in mind that decision-making is a nonlinear process – expect to move back and forth among the suggested areas, or to work on several areas at the same time.
Seek New Perspectives on Yourself
A good way to begin is to investigate your interests. Think about the courses you've taken and activities you're involved in. What has made you curious? Energized you? Surprised you? What are the things you really care about? 
Things to Try
Ask faculty members, your pre-major advisor, peer students, friends, and family about your strengths and values. Often people who know or work with you can offer useful insights.
Check out the self-assessment tools and programs offered through the Career Center and Counseling Center.
Investigate Potential Majors
Taking courses across a wide range of departments and programs will give you a sense of what interests you (or not so much) and how you relate to the various academic disciplines. But what is it like to major in an area that seems appealing? Here are the top questions our faculty recommend you investigate:
How do faculty in this department/program mentor and support students?
What skills or aptitudes will I need to complete this major successfully?
Will this major allow me to ... study abroad? do lab research? do field research? what else?
How can I connect my studies in this major to my life/work outside the classroom? Examples?
I'm interested in developing my ... [problem-solving, communications, reasoning, performance, other] skills. Will I have a chance to develop these in this major?
Review the websites of candidate departments and programs. Stop by the department or program office for the major and ask for any additional information they've prepared. Talk with junior or senior students in the major to learn about their experiences.
Keep an eye out for workshops, information sessions, and open houses. Attending one of these events and getting answers to your questions will lead to more informed decisions.
Look Ahead to Possible Careers or Graduate School
Talk to faculty in the major you're considering. They are knowledgeable about graduate programs in their field and can advise you on the kinds of careers that require a graduate degree. If you have a particular career in mind, ask if they know any former students who are doing that kind of work, or if they know about internships or opportunities related to that kind of work.
Some other ideas:
Eliminate Options
As you continue exploring, you'll find yourself moving away from some options and toward some others. Ideally you'll reach a point where just one or two potential majors feel like a good fit. At some point you might consider:
Update Your Planning
Consider how the courses you've already taken match up with your candidate majors. Print an Academic Planner [pdf] and sketch out what your next few semesters might look like if you went ahead with a particular major.
You can also plan some specific actions. With this major, what actions make sense after the junior year? What do you want to be doing in the months after graduation, and what actions can you take now to make sure that happens?
Review Your Decision
Once you've decided on a major, take some time to mull it over before you actually declare. Does it feel like the right way to focus your bachelor's degree? Does it set you on a path to the kind of future you've imagined for yourself?