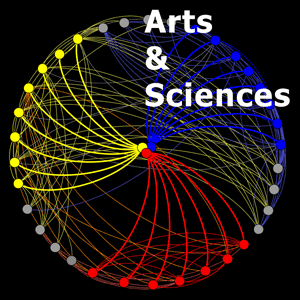 Undergraduate students at William & Mary begin their liberal arts education without a declared major. Courses you take in your first and second years will explore a variety of academic disciplines and give you a better sense for where you want to focus this part of your undergraduate studies.
Generally you can expect to declare your major in the second half of your second year. The rules: you can declare a major once you have 39 academic credits (including transfer credits); you must declare a major once you have 54 credits.
Your major provides a deep dive into a specific area. Within the academic discipline you choose, you'll learn the knowledge needed to take your next step, whether it be launching your career or pursuing further study at the graduate level. You'll also refine certain skill sets (e.g., communication, critical thinking, research) in the context of your major. These skills are broadly transferable across the disciplines and are valued by employers in every field.
The major represents more than 25 percent of your undergraduate coursework, and we recommend that you think carefully about how to choose your major.
Declare Your Major
Once you've decided, declaring a major is easy:
Decide on the academic program.
Ask a faculty member in the program to be your major advisor.
Complete and submit the Declaration of Major Form [pdf] to the Registrar's Office.
The major you choose will have its own set of requirements, determined by that academic program. Your major advisor can help you navigate that landscape to accomplish your goals and make sure you're meeting the major's requirements.
Some programs have additional requirements or approvals:
Declare a Minor?
If your natural interests are leading you to a particular academic area, you might consider completing that minor's requirements and declaring a secondary program of studies.
Usually a minor consists of 18-22 credit hours. Some rules apply to all minors. For example, you must maintain at least a 2.0 grade point average in the minor courses, and none of those courses can be taken pass/fail.
Declaring a minor is easy:
Decide on the academic program.
Usually you won't need a faculty minor advisor, but it's good to discuss your plans with your major advisor.
Complete and submit the Declaration of Minor Form [pdf] to the Registrar's Office.
Complete and submit any additional forms that are required by that minor.
Students sometimes believe that declaring a second or "double" major or minor is somehow better or counts for more. More important, though, is the kinds of knowledge and skill sets you've acquired, and how these have prepared you for employment or further study.
Planning for Specific Careers
William & Mary doesn't offer set programs like "pre-med" or "pre-law." Instead, our pre-professional program advisors can help you plan your undergraduate coursework so you're fully prepared to take whatever next step you have in mind.