Student Scholars Programs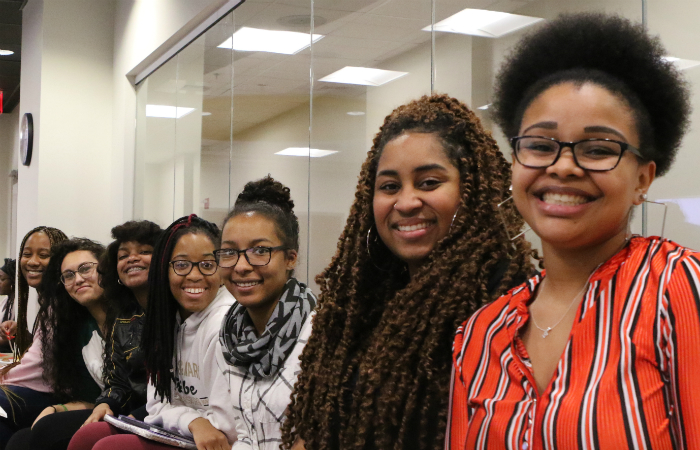 The Charles Center is the administrative home to several of William & Mary's distinguished student scholars' programs. These programs provide enhanced opportunities for undergraduate research and collaboration with faculty members.
James Monroe Scholars are guaranteed a $3,000 summer research grant. They also participate in an enrichment series of lecture/discussions, gaining exposure to new and different topics in scholarship, courses, programs and careers; and have access to various resources and may seek special funding for summer research projects following their freshman year.
Learn more about the James Monroe Scholars Program
1693 Scholars work closely with distinguished faculty and take part in special events and programs. 1693 Scholars receive significant financial awards: Virginia tuition, fees, room and board annually as well as a $5,000 research grant.
Learn more about the 1693 Scholars Program
Sharpe Community Scholars are eligible to apply for $3000 summer research grants to advance community-based research.  In their first year at W&M, Sharpe Scholars enroll in a course specially designed to develop skills in community-based learning, action, and research as co-residents in a shared living-learning community.   
Learn more about the Sharpe Community Scholars Living-Learning Community
The W&M Scholars Undergraduate Research Experience (WMSURE) is a program designed to provide and enhance research opportunities for W&M Scholars. SURE students participate in workshops that provide them with information and resources for conducting research and preparing for graduate school. SURE students also attend additional workshops that provide practical advice for life at W&M (e.g., time management, choosing a major) as well as cultural and social events.