William & Mary Biology Graduate Student Nominated for Award for Raptor Research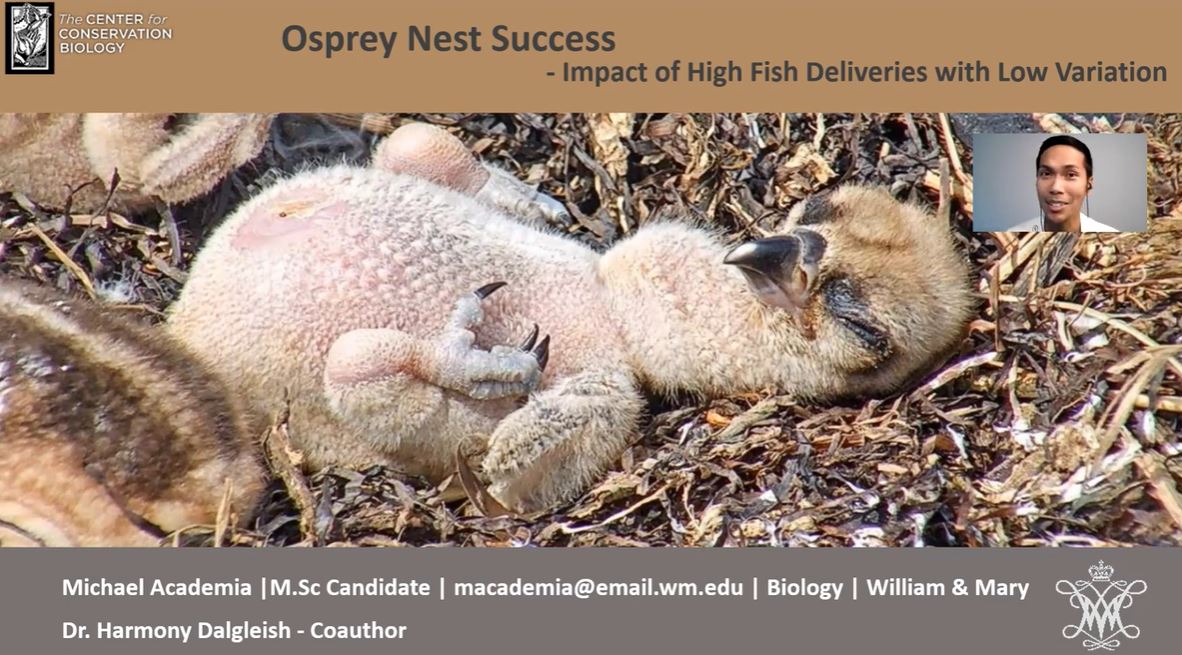 Michael Academia, a second-year grad student, was nominated for the prestigious William Andersen Award at the 2021 international Raptor Research Conference for his research involving citizen science and osprey nest-web cameras. Only four students from around the world were selected to showcase their dissertations and master theses. His project was none of those. In fact, his work was just a side project and selected anyway amongst the elite! No student from William & Mary has ever been nominated for this award. William Andersen dedicated his life to raptors and education. During a falcon survey, William capsized in his canoe in turbulent waters and disappeared. It was such an honor for Michael to be recognized for his commitment and dedication to ospreys and citizen scientists.
Michael would like to acknowledge and commend Dr. Harmony Dalgleish for her above and beyond instruction and mentorship. She dedicated extra time and effort to make sure that his special project was a huge success. Currently, their manuscript is in the final stages of peer review and Michael is confident that their publication will have a spot in the Journal of Raptor Research.