Summer 2022 Research in Mexico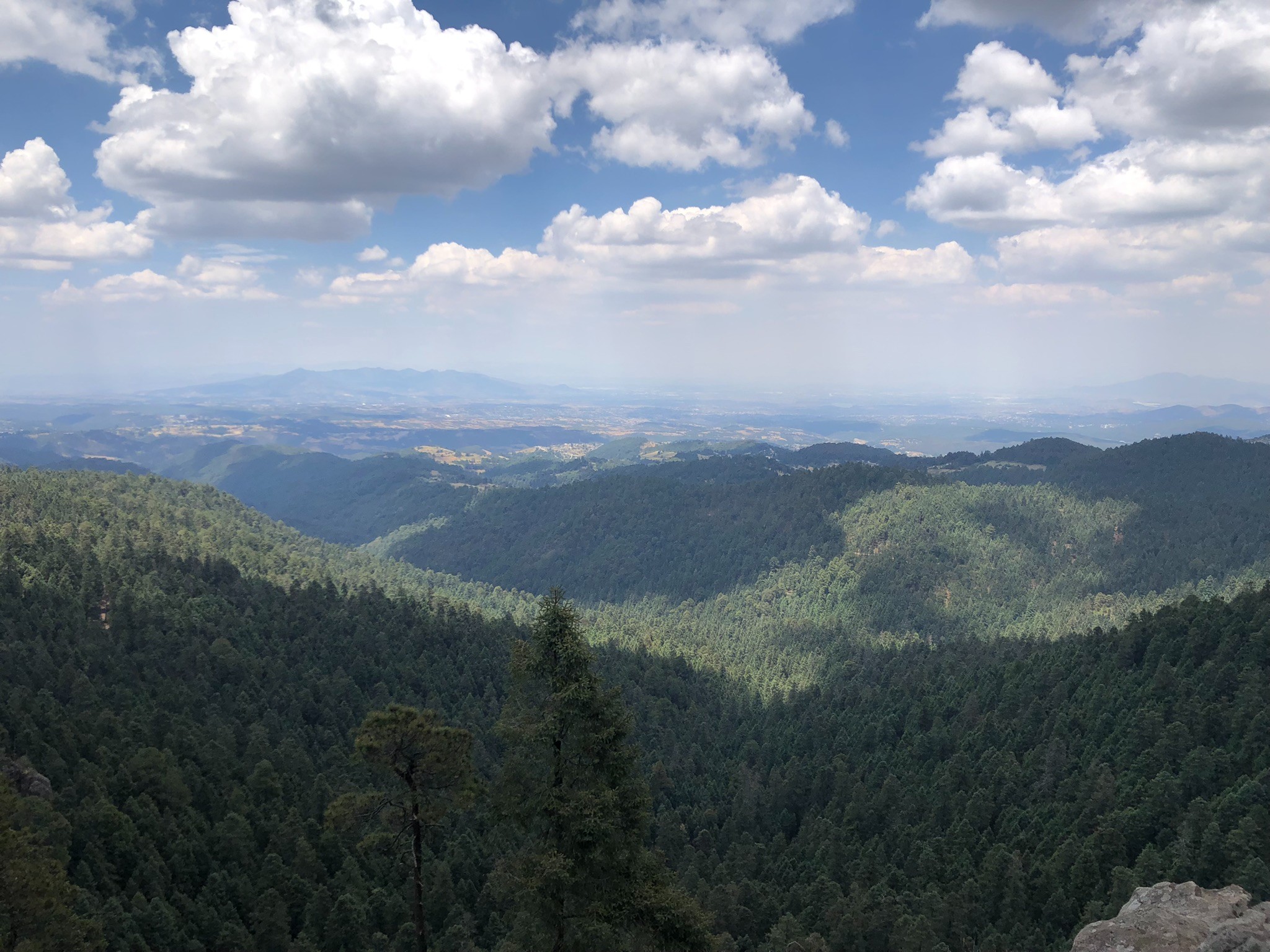 A beautiful vista in the Sierra de las Cruces in Mexico and one of many areas in a major new study that will team scientists with Indigenous people to preserve and monitor the vegetation of their bio-rich ancestral lands and share knowledge with each other.  The project is centered in the trans-Mexican volcanic belt surrounding the southern end of Mexico City.  This area is a world heritage site for biodiversity and holds many endemic species such as an ancestral relative of corn and the endemic volcanic rabbit.  It also is a critical region to provide ecosystem services to Mexico City such as clean water through natural vegetation.  The project is sponsored by The Institute for Integrative Conservation (IIC) and has brought together W&M Sociology & Integrative Conservation (Dr. Fernando Galeana Rodriguez), Biology (Dr. Martha Case, Conservator of Botanical Collections), the Universidad Nacional Autónoma de México (UNAM), the Universidad Autónoma del Estado de México (UAEMéx), the local community of San Pablo Oztotepec, and William & Mary students in the IIC.  Field work for the research was initiated this summer in Mexico.  The William and Mary project support includes the Mary E. Ferguson Memorial Research Grant, the Charles Center Summer Grants program, the Baldwin-Speese Plant Conservation Grant, the William and Mary Herbarium, and IIC's Conservation Research Program.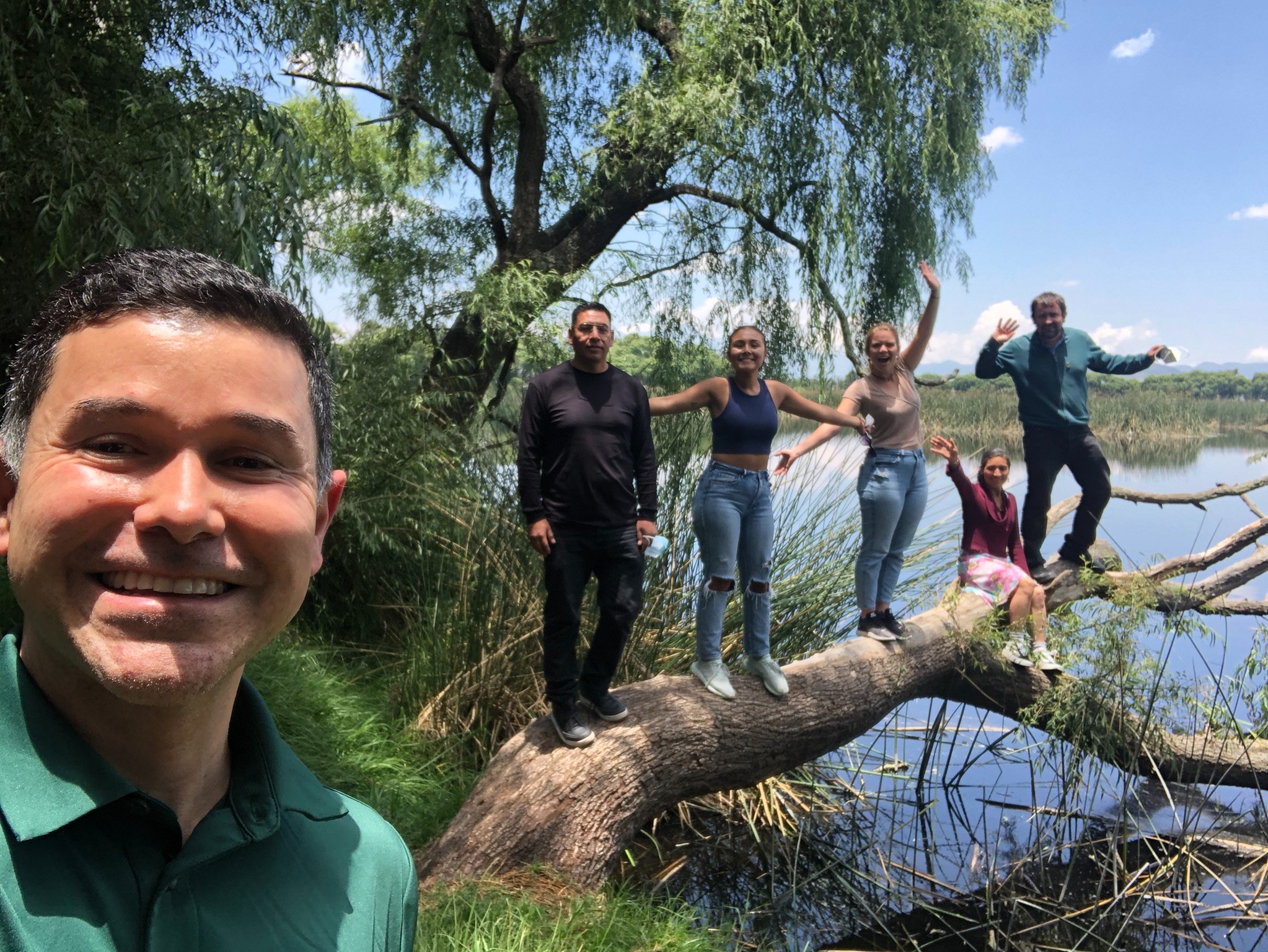 Project participants take a break to enjoy the wilderness and working together.  Left to right:  Dr. Fernando Galeana Rodriguez (IIC, Sociology), Gabriel Martínez Molina (Milpa Alta Biological Monitoring), Bibiana Mirones '23 (W&M Interdisciplinary Studies), Jordan Bryant '23 (W&M Biology), María Magdalena García Loaeza (Milpa Alta Biological Monitoring), and Dr. Victor Ávila Akerberg (ICAR-UAEM).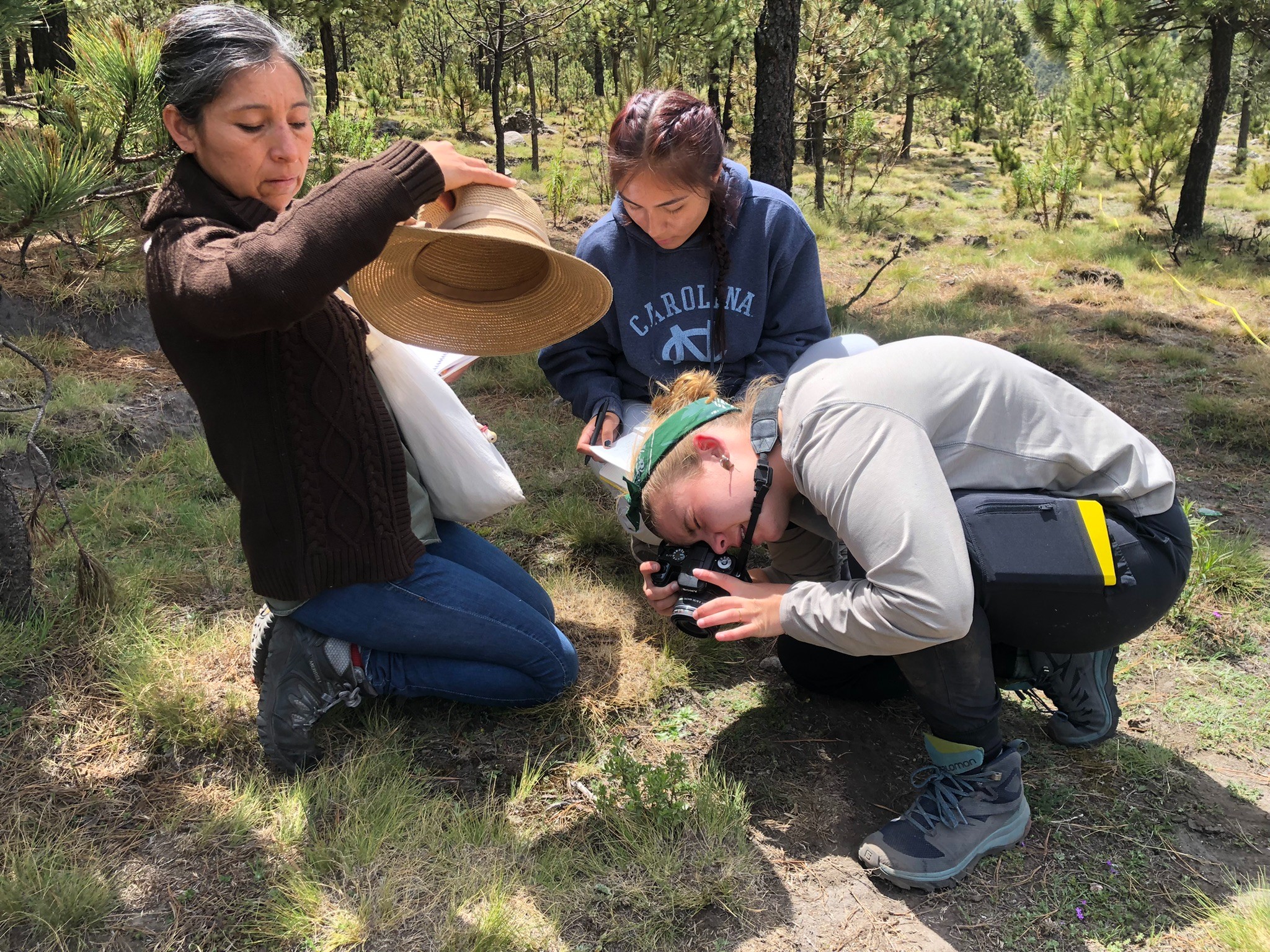 International teamwork.  Jordan and Bibiana team up with Gabriel and María Magdalena to begin documentation of the plant life (left) and monitor the effects of reforestation in Pinus hartwegii (Mexican pine) habitat adjacent to the subalpine grassland (right).  Jordan and Bibiana received intense training with Dr. Martha Case (advisor to the project) last year to familiarize themselves with the common Mexican flora of the region and the floristic literature.  Serendipitously, the project is centered in the same region where Dr. Case's Ph.D. advisor (Dr. John Beaman, Michigan State University) began his career; many of his research contributions are important for the current research.