Halloween Fun in the Biology Halls
This is the second year that the Biology department has channeled their inner ghouls by decorating their doors in the spirit of Halloween. Faculty with research labs had their students decorate the lab doors with haunting research-themed decorations.
Those who participated crafted spellbinding displays of artwork. The judges had a difficult task of judging the winners as they walked the halls in the wee haunting hours.
 The first place ribbon was awarded to the Puzey Lab.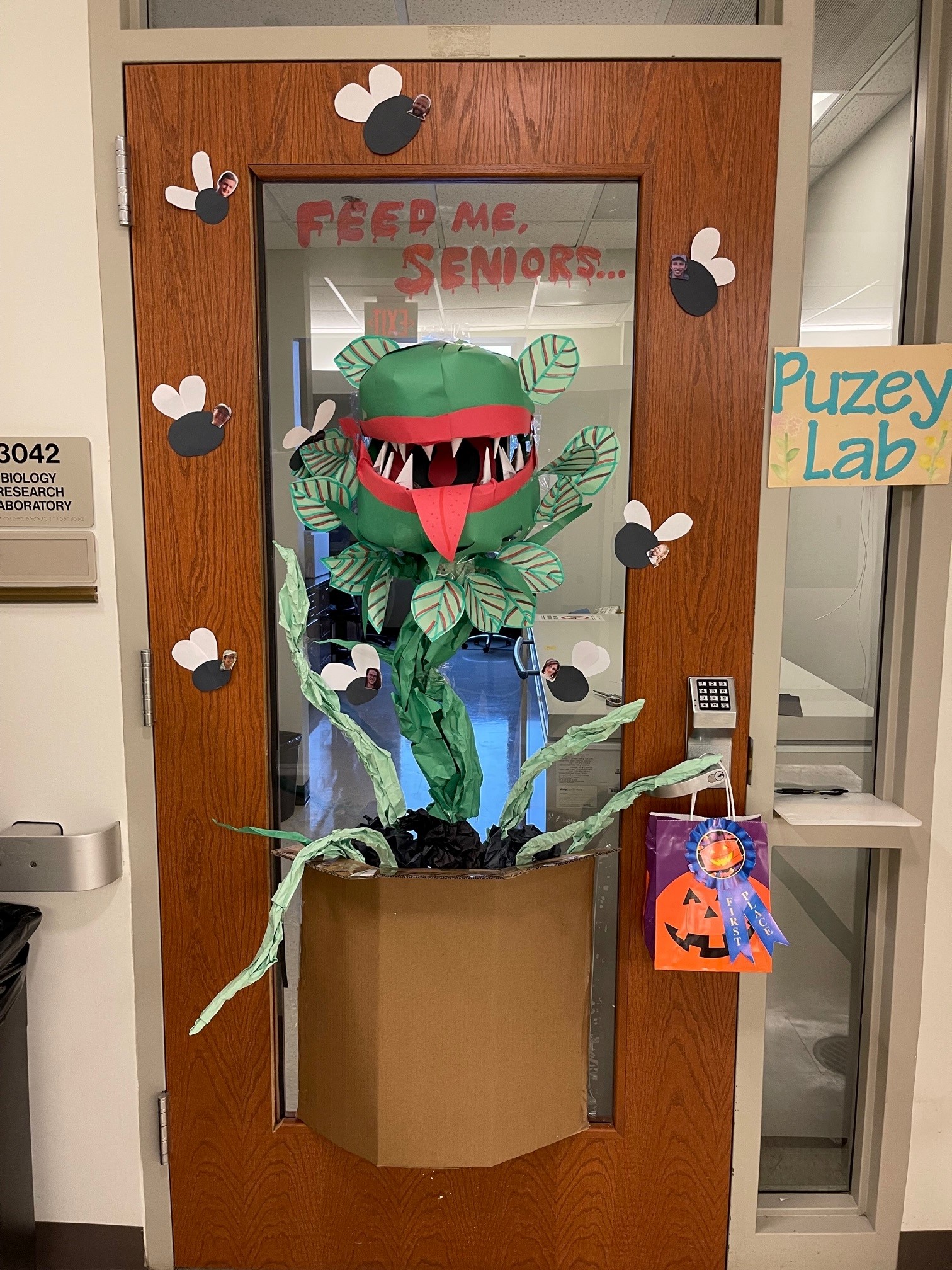 The second place ribbon was awarded to the Acer Lab.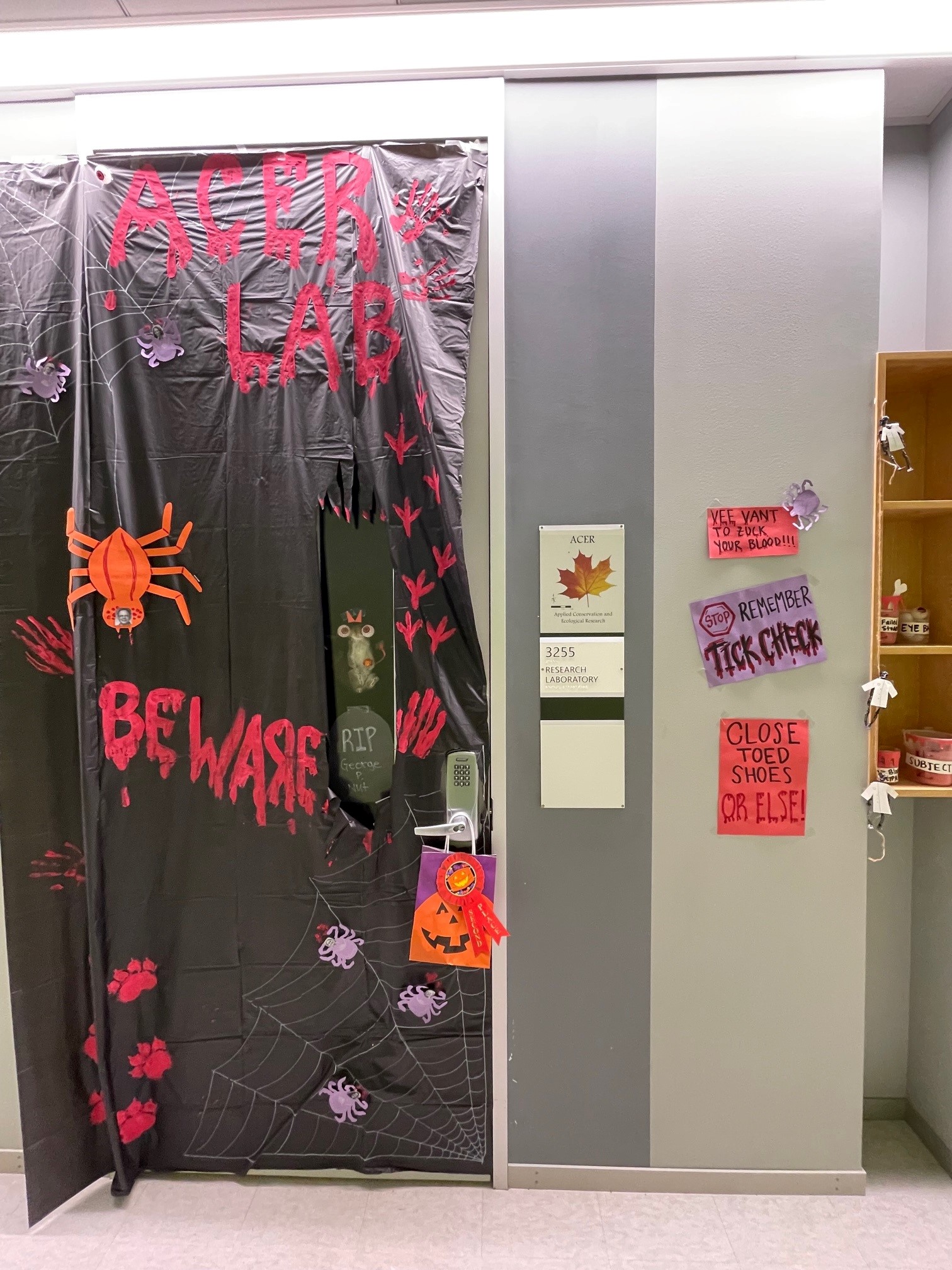 The third place ribbon was awarded to the Kerscher Lab.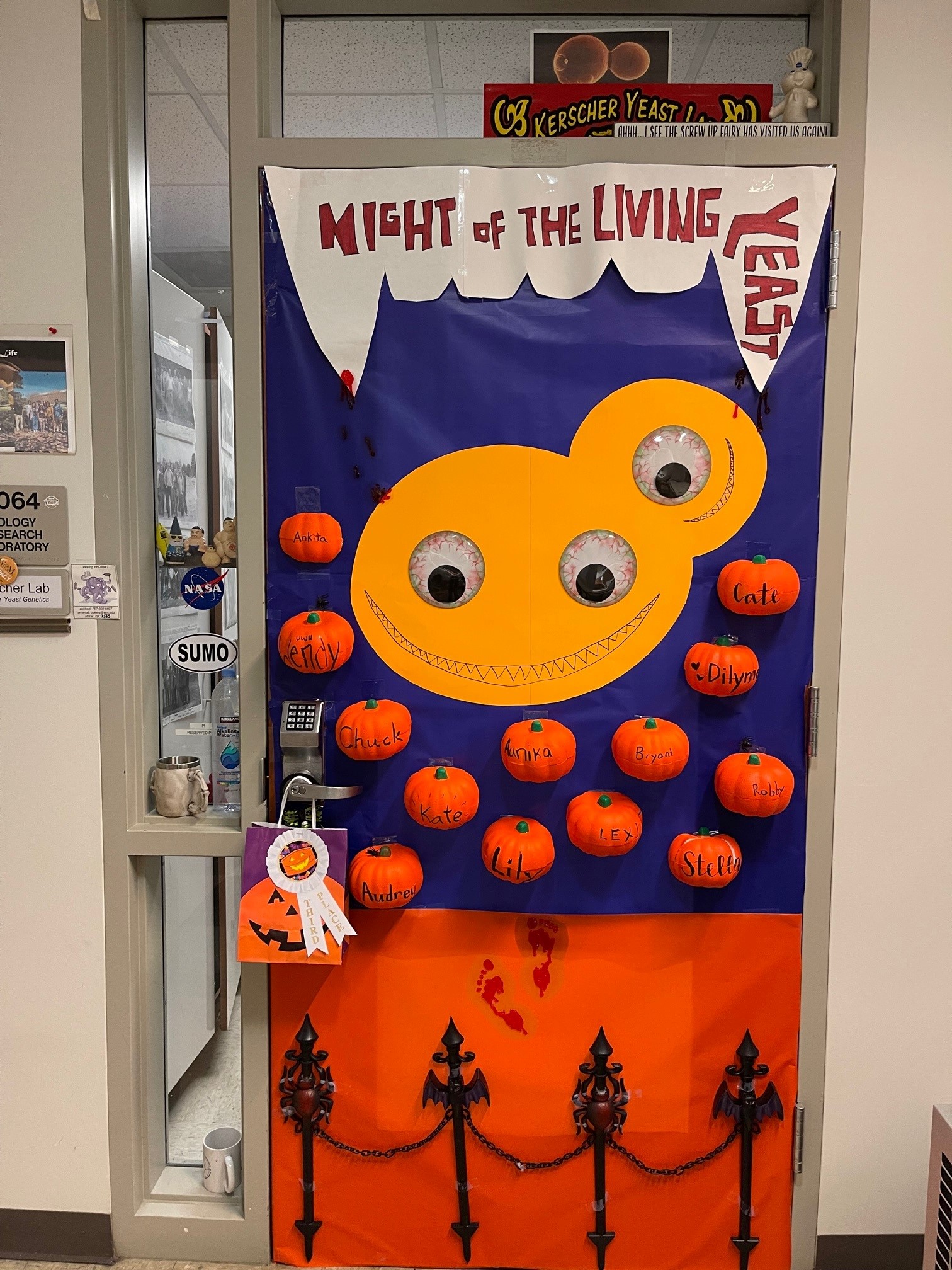 Two doors were awarded honorable mention....
The Wawersik Lab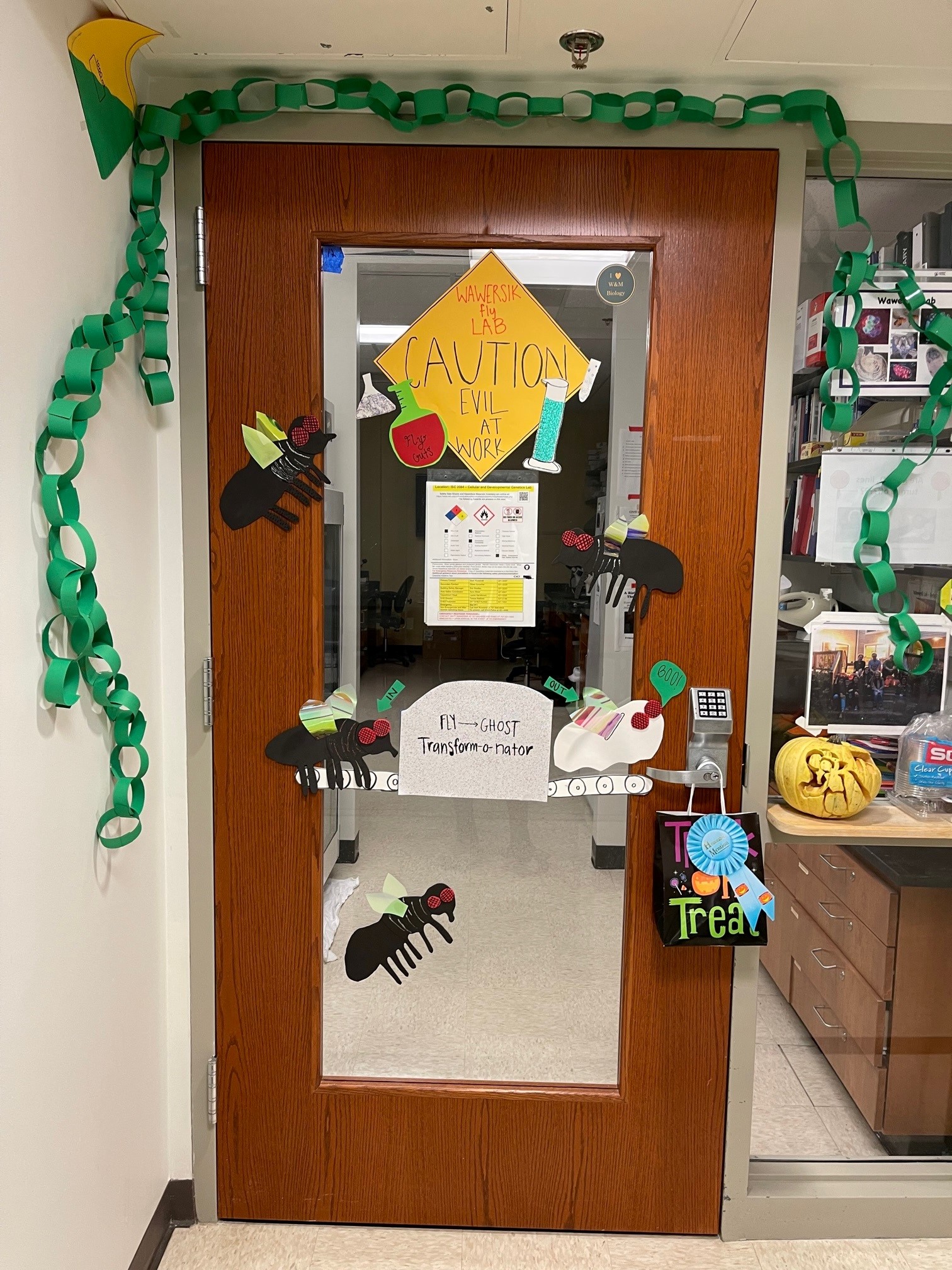 and the office of our visiting professor, Dr. Gamze Bulut.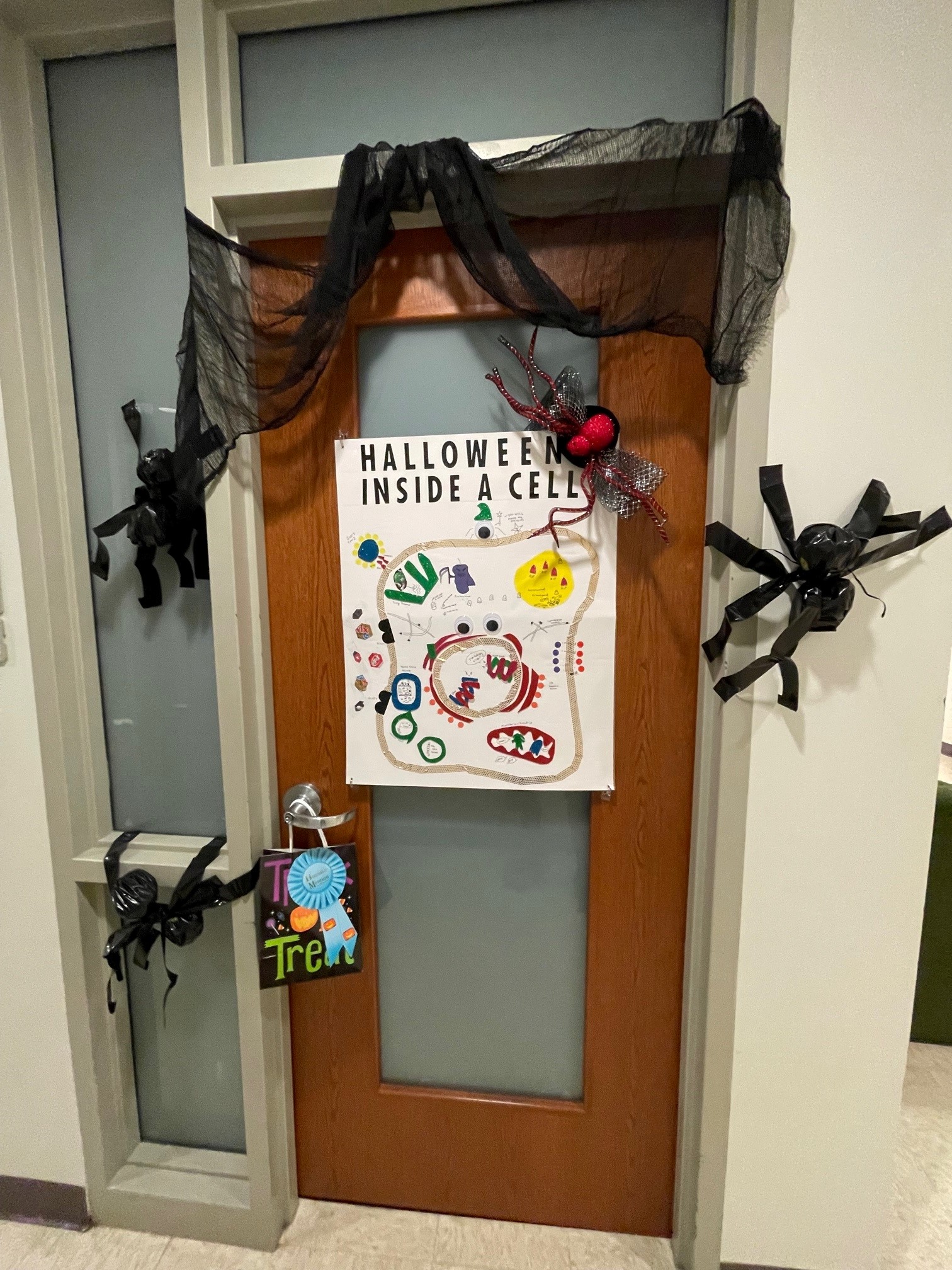 Everyone did a spooktacular job this year!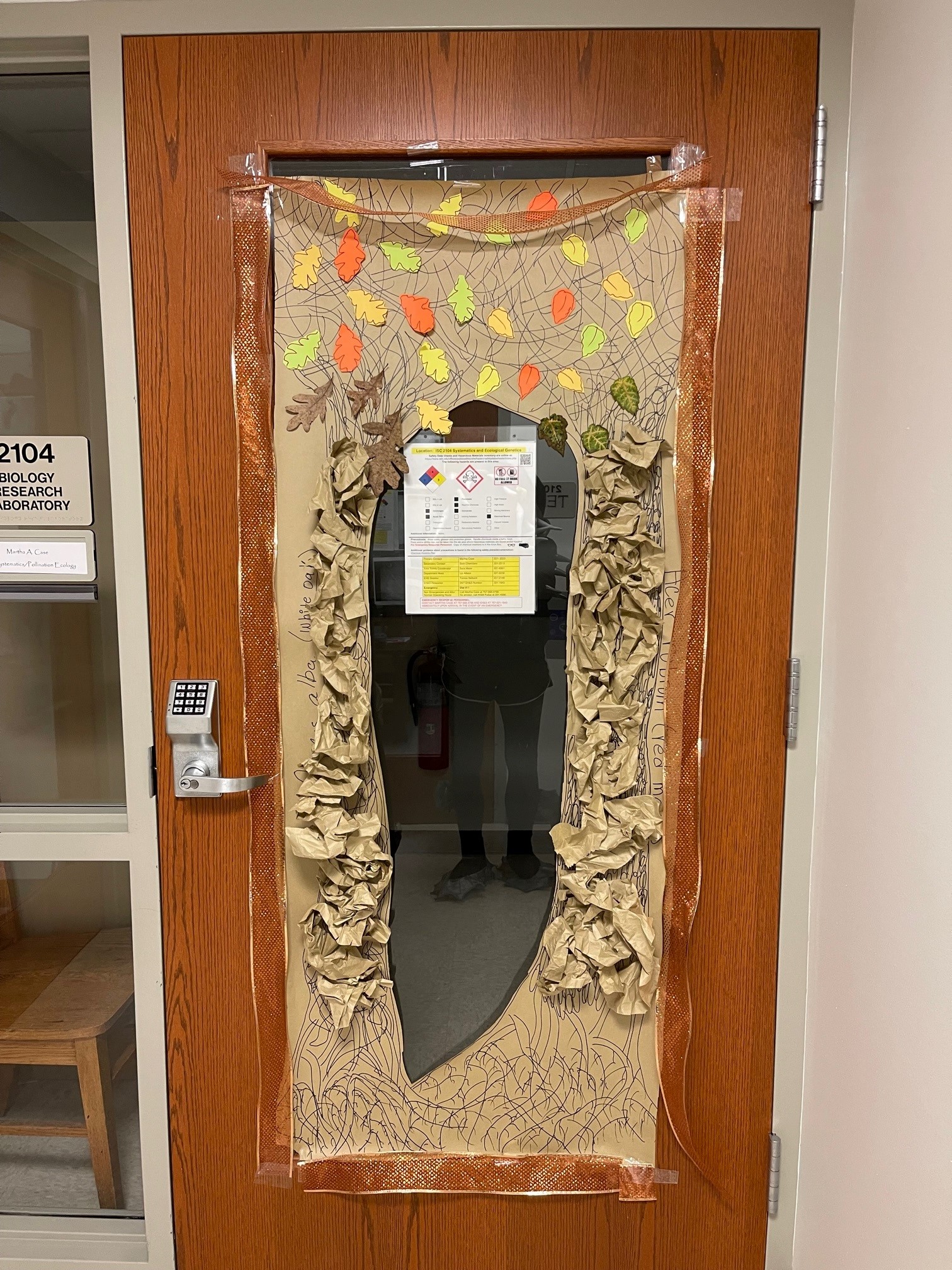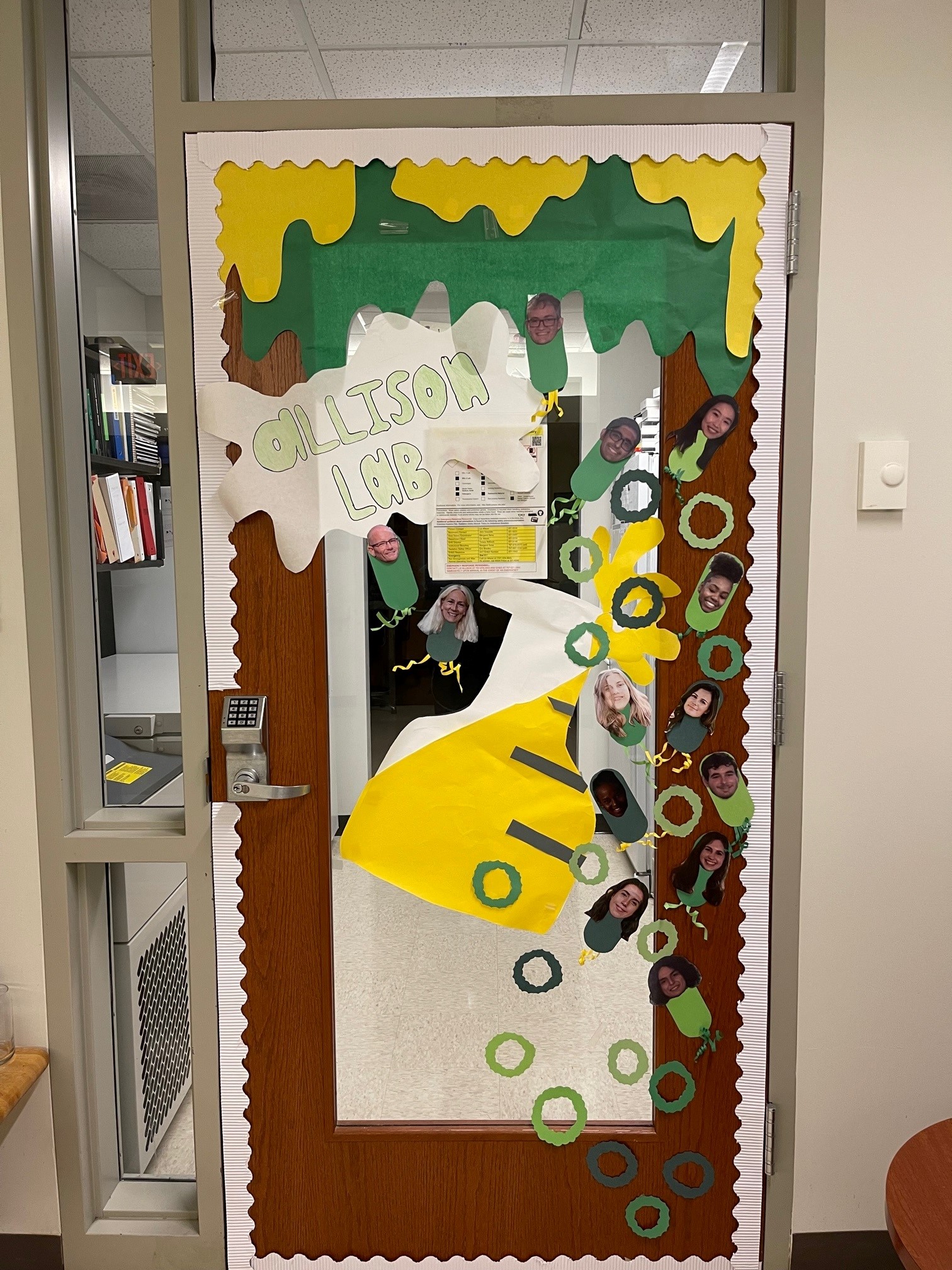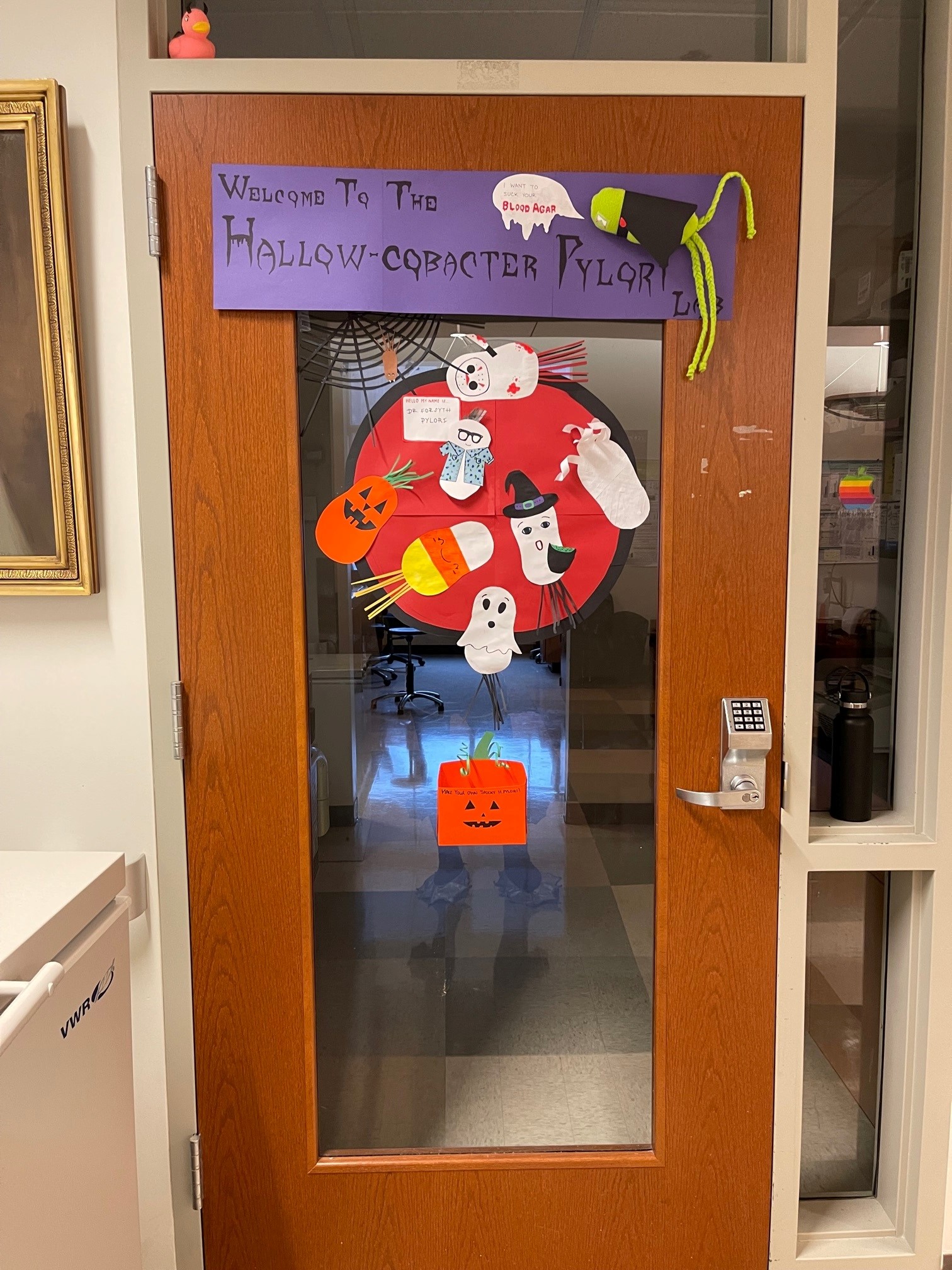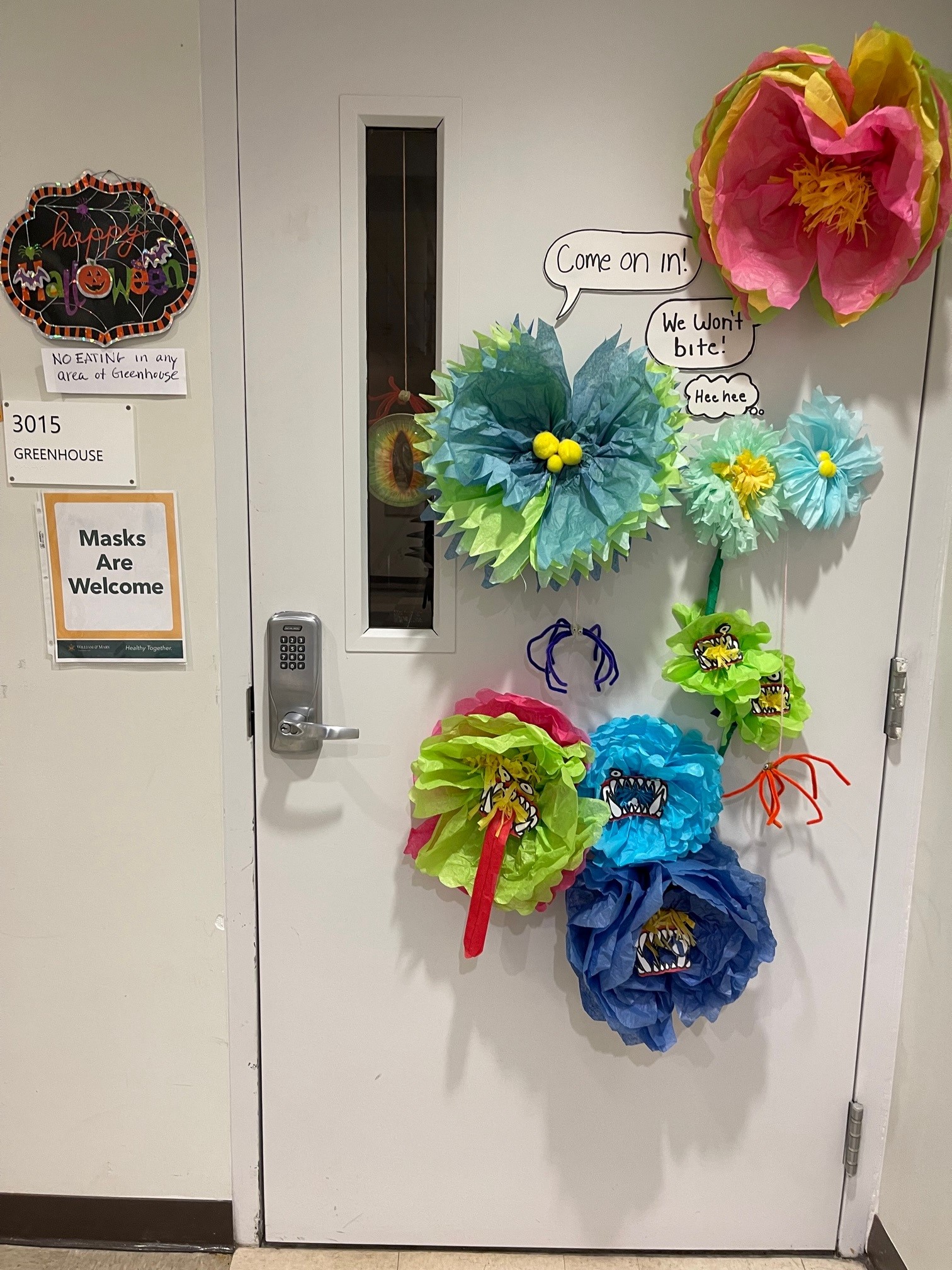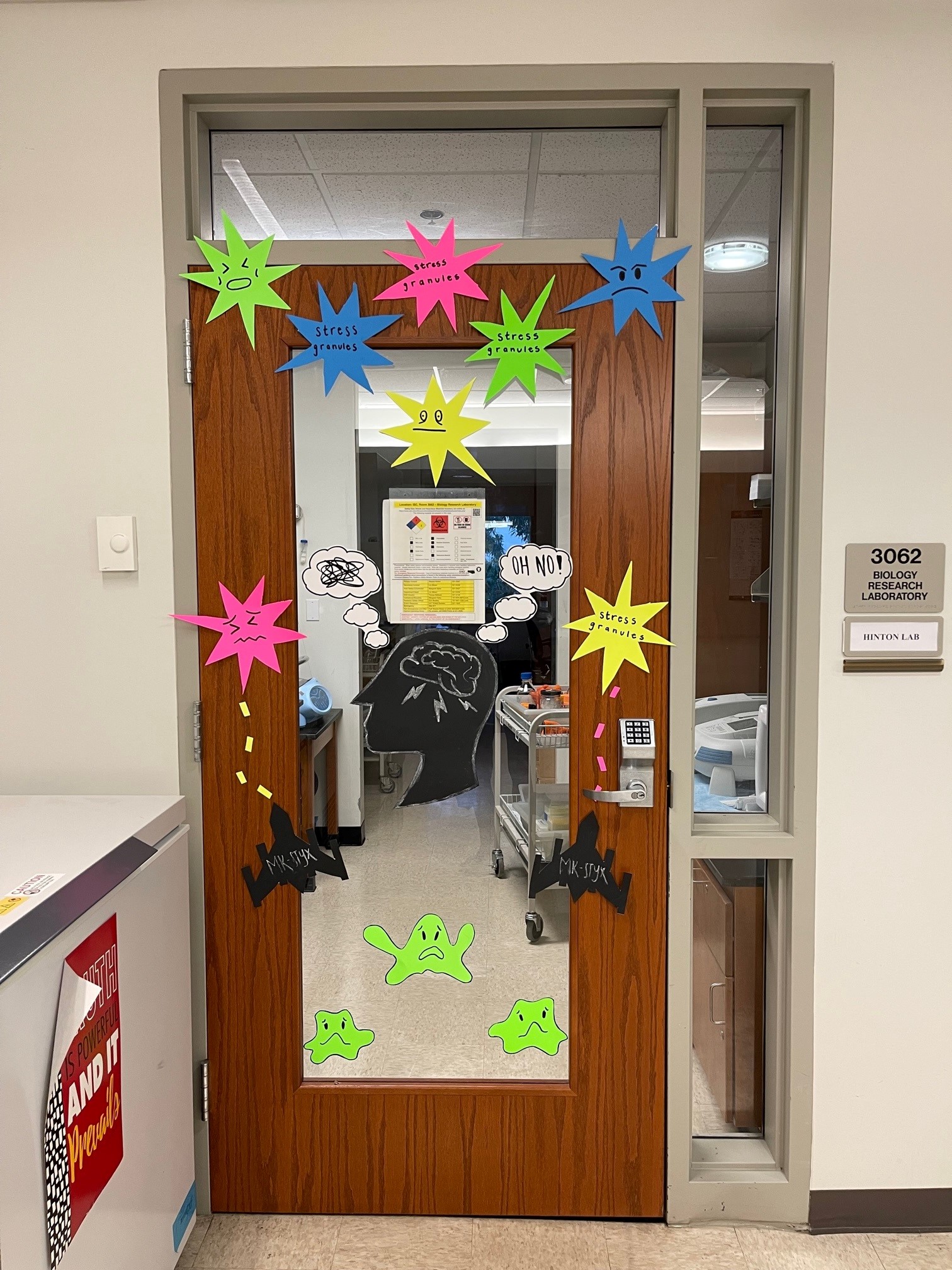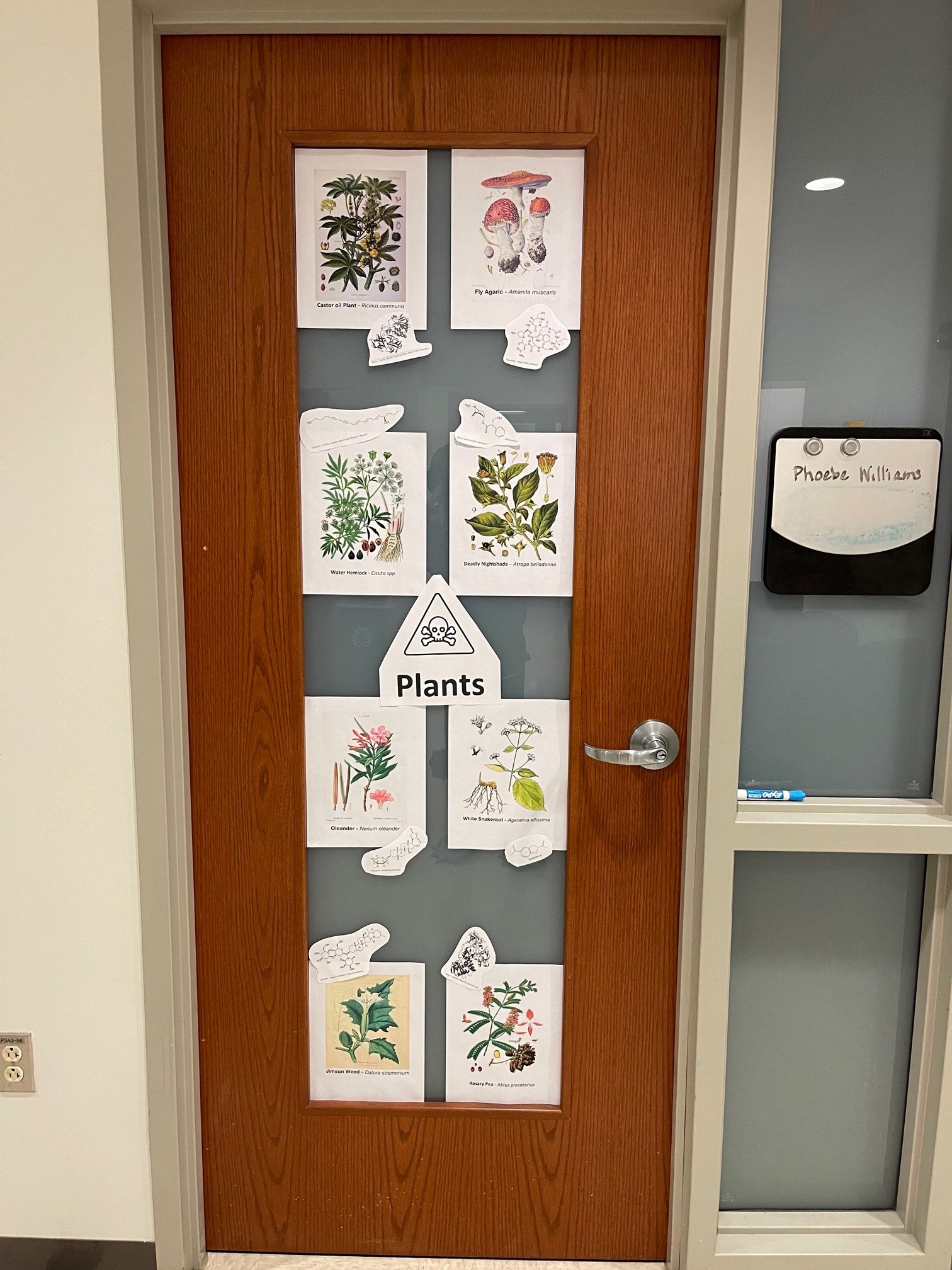 I cannot wait to see what these mad scientists put together next year!  Have a safe and Happy Halloween!