Two recognized for helping local kids achieve soccer, academic goals
One has brought soccer to a broader swath of the Williamsburg community, and the other has helped local children grow academically and personally.
For their efforts, both are being honored at William & Mary's Opening Convocation ceremony Aug. 30 in the Wren Yard.
Al Albert '69, M.Ed. '71, associate director of athletic development, and Isabella Bartels '18 are the recipients of the 2017 President's Awards for Service to the Community. The awards are presented annually to one student and one faculty or staff member for their sustained commitment to service. In addition to being recognized at Convocation, the honorees receive $500 to donate toward a community organization of their choosing.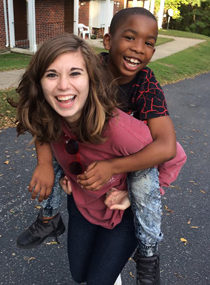 "Al and Isabella are well-known in our community for their leadership and service, and Williamsburg is a better place because they are part of it," said Melody Porter, director of the Office of Community Engagement. "Recognizing such exemplary community engagement at Convocation is exciting for us because the dedication and care that Al and Isabella demonstrate in their lives is something that we can aspire to as we consider how we'll find focus, meaning and give of ourselves in the coming year."
Albert helped develop the Community Partnership Soccer Program of the Virginia Legacy Soccer Club, which seeks to increase the diversity of youth soccer players in the Williamsburg area.
"So many children are eliminated from having a soccer experience because of the cost and also the logistics of travel," said Albert in his award application. "Many of the children and families we serve with the program do not have a 'soccer mom or dad' to drive them to practice on weekday afternoons."
Since its inception in 2003, the program — in partnership with the Williamsburg/James City County Public Schools, the Williamsburg Health Foundation and the School Health Initiative Program — has provided free soccer team experiences to more than 300 children by offering practice at schools, snacks and bus transportation.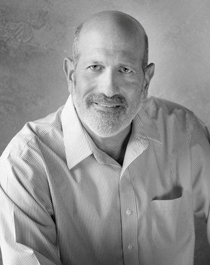 "We have some amazing success stories of children coming out of this program to play in high school and college, but the overriding accomplishments are getting a huge number of children involved in this beneficial activity. The lessons learned playing team sports are as powerful at the elementary-school level as they are later on in life."
Bartels has been working with Lafayette Kids, a W&M student-led tutoring and mentoring organization for children living in the Lafayette Village neighborhood of Williamsburg, since September 2014. At that time, she was a "Big," one of the many students who work with the approximately 40 K-12 students in the subsidized housing community, offering them daily homework help as well as fun activities.
"Since I joined Lafayette Kids in the first semester of my freshman year, it's always felt more like my club," she said in her application. "It is the involvement I'm most passionate about, the club my friends most associate me with and the group I feel I can contribute to the most."
In January 2016, Bartels became the director of student development and recruitment for the organization. One year later, she assumed the role of lead director for Lafayette Kids. In addition to overseeing the program's regular operations, Bartels has organized special projects including a parents and family meet-and-greet as well as a One Tribe One Day fundraiser. She has also looked to the future of the organization and worked with the directors and student volunteers of the organization as well as their community partners in Lafayette Village to set new goals and plans for implementation.
"We all have valuable input, and we all have plans for Lafayette Kids," she said. "I am not the only Big, I realized, who calls Lafayette Kids mine."
William & Mary's Opening Convocation ceremony marks the beginning of the academic year and serves to welcome new students to the campus community. Judge John Charles Thomas, the first black justice appointed to the Supreme Court of Virginia and a longtime member of the William & Mary Board of Visitors, will be the keynote speaker at this year's event, which is free and open to the public.