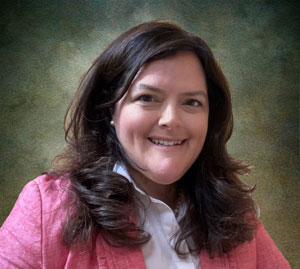 Corinne Picataggi
Chief Technology Officer
Office: Hugh Jones Hall 317
Email: [[cmpica]]
Phone: 757 221 1043

About Corinne
The Chief Technology Officer's organization supports all core technology at the university, including network and telecommunications infrastructure, construction, and maintenance, server architecture and cloud strategy, and enterprise systems administration, integration, and automation. Additionally, business analysts, project managers, and solutions architects support Information Technology team members and colleagues in functional offices, plan, prepare, and implement process improvement and technology modernization initiatives.

Corinne started at William & Mary in the Advancement office in 2000. Responsible for technology infrastructure and special projects, she worked on everything from building and maintaining servers, to managing the construction of Discovery I, Advancement's office space. Corinne moved to central Information Technology in 2011 as the Innovation Projects Team Manager, became Director of Software Systems in 2016, and Chief Technology Officer in late 2019.

Although she started her undergraduate work as a biology/pre-med major, Corinne couldn't stay away from information technology. She finished her bachelor's in Information Systems at the University of Massachusetts and her Masters of Information Technology at Virginia Tech. Her first software development project was as a high school senior in New York, where she and two other students wrote the first electronic version of the New York State driver's manual.  It was released to every public high school and library in the state. Before her time at William & Mary, Corinne worked as a technology analyst at Corning, Inc. and as a storage peripherals Testing and QA Manager at Cybernetics, in Yorktown, Virginia. Corinne presently enjoys post-graduate work in process design and emerging technologies.