Intro
The Office of Career Development & Professional Engagement offers career development programs, services, connections, and resources, designed to help students and alumni navigate rapid change and thrive from their first job to their last.
Preparation for Lifelong Success
View recent reports including career success, next destination, outcomes and more.
Public University for Internships

Princeton Review 2023

Employed or in Graduate/Professional School

Work in Jobs that Align Well with Career Interests

Best Career Services

Princeton Review 2023

Best Career Placement

Princeton Review 2023

Best Alumni Networks

Princeton Review 2023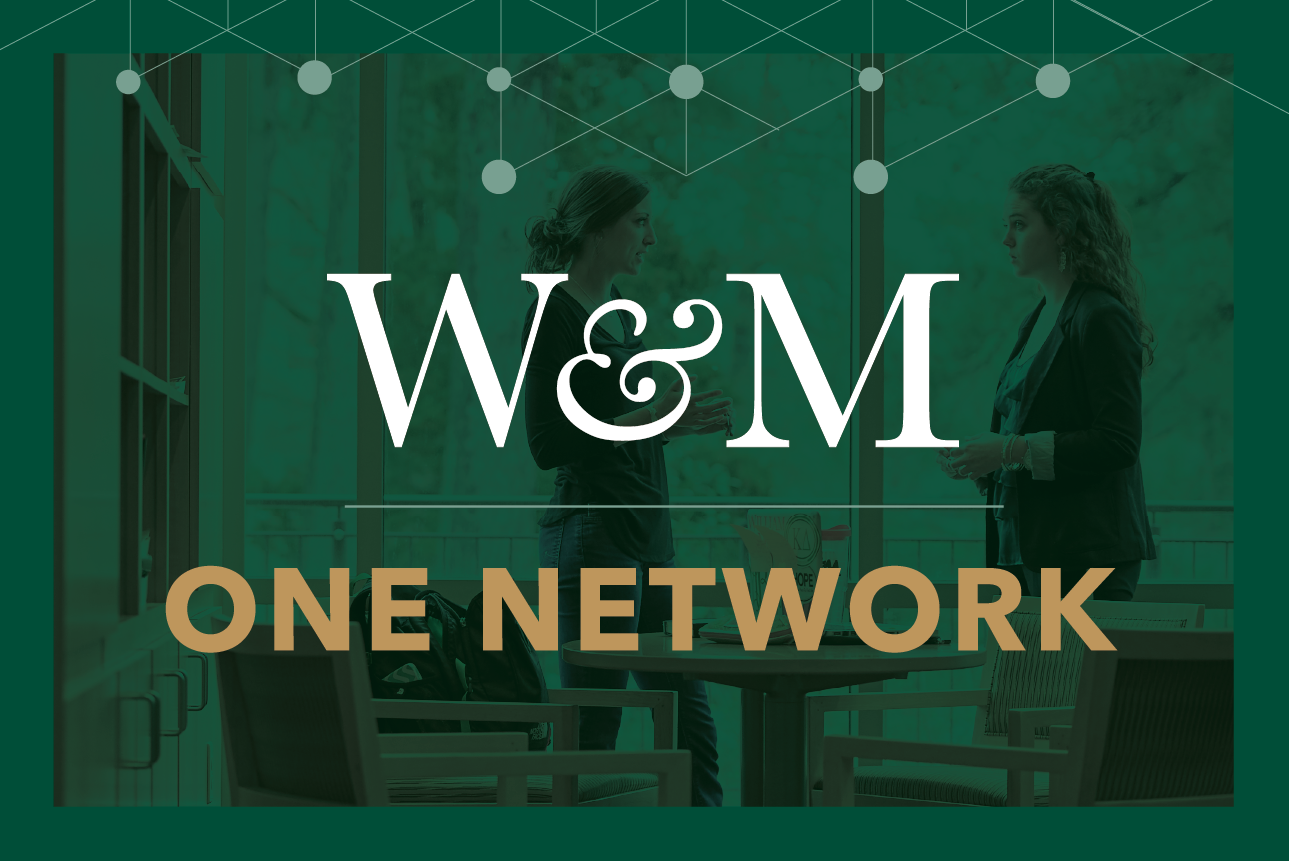 One Network
The W&M One Network platform brings together the William & Mary community for professional networking on a global scale, empowering career and industry connections needed to thrive in a rapidly changing world.
Elevate your career, expand your network and make a difference by joining W&M One Network.
What's Your &?
Since our very founding the spirit of the ampersand has been a part of William & Mary. For us, it is more than just a symbol, it is who we are. We've highlighted some amazing student stories of how they showcase the ands in their lives. Their involvements, passions, and accomplishments show how William & Mary students are getting career ready and learning new things every day.
Support W&M Students
From funding unpaid internships and travel subsidies to providing for the "Dress to Impress" closet and professional development programs like the etiquette dinner, there are many ways you can support career development for W&M students.
Our Vision
William & Mary will lead in the preparation of lifelong learners equipped to navigate rapid change and thrive from their first job to their last.
Employer Sponsors 2023-24
Thank you for your support!
Platinum Level
Ernst Young (EY)
Titanium Level
KPMG
Gold Level
Accenture
CGI
Deloitte
Silver Level
BDO
Contact Us
Located in the Cohen Career Center, our office is between the Sadler Center and Zable Stadium on Stadium Drive.
We are open from 8 a.m. to 5 p.m. Monday-Friday.
Career Development & Professional Engagement
Street Address
Cohen Career Center 180 Stadium Drive Williamsburg, VA 23186
Map & Directions
Mailing Address
Cohen Career Center P.O. Box 8795 Williamsburg, VA 23187-8795