About Us
Supporting students on their individual paths as they create meaningful futures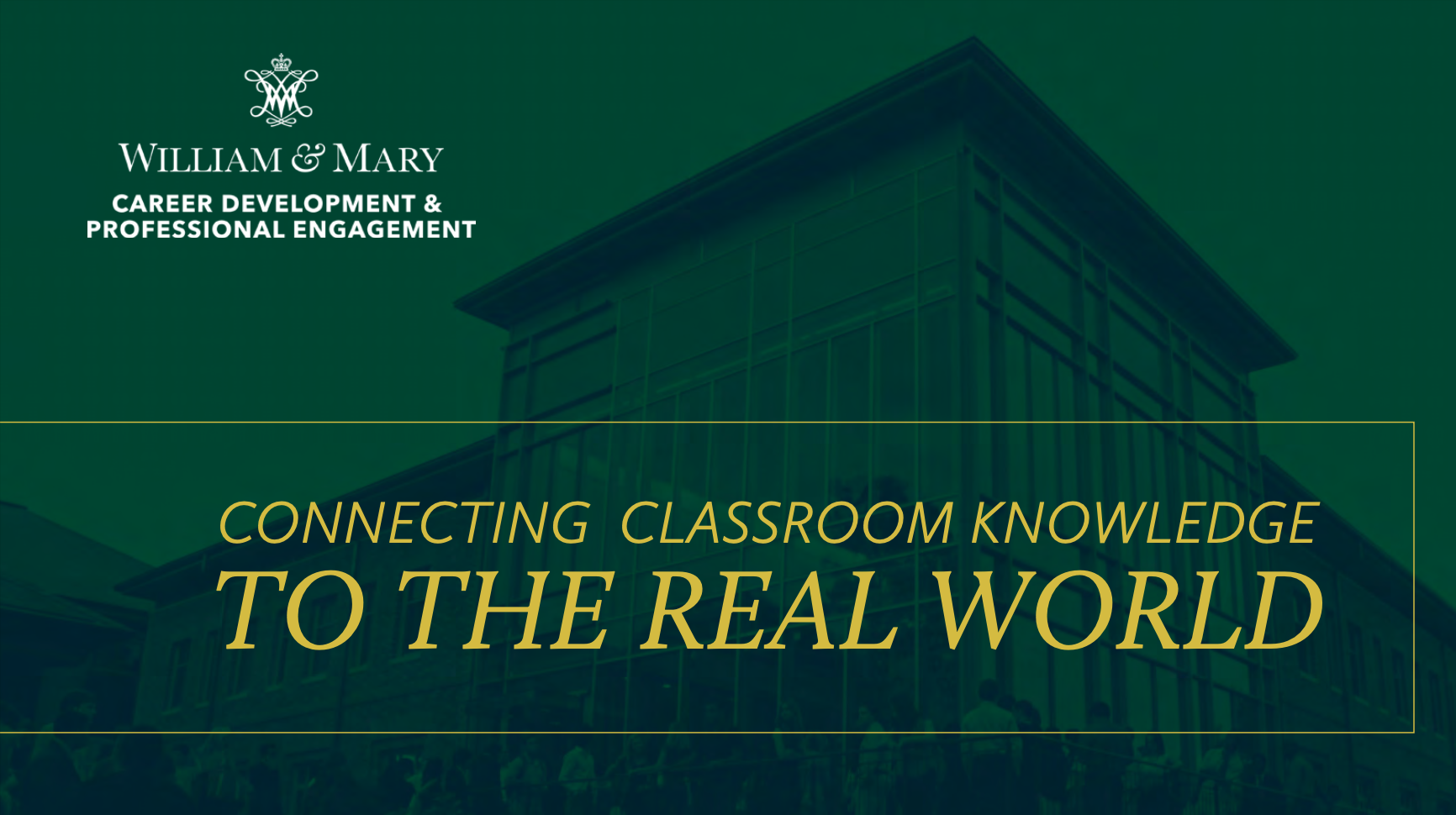 The Office of Career Development & Professional Engagement is dedicated to helping students attain career readiness and alumni to be successful in their professional endeavors.
Across the liberal arts experience, the we support and work alongside students and alumni to identify individual skills and competencies, building connections with career paths.
As a key part of University Advancement, we connect with partners across the W&M community, fostering opportunities and expanding our reach nationally and globally. Our vision: William & Mary will lead in the preparation of lifelong learners equipped to navigate rapid change and thrive from their first job to their last. 
Who We Serve
All undergraduates (Arts & Sciences, Mason School of Business, School of Education)
Graduate Arts & Sciences
Graduate School of Education
W&M's Virginia Institute of Marine Science (School of Marine Science) – Alumni