W&M announces 2014 recipients of Plumeri Awards for Faculty Excellence
An international leader in the field of neuroscience, one of the country's foremost legal thinkers on children's rights and family law, and an internationally renowned ethnomusicologist whose latest work focuses on the music of Oman are among this year's recipients of the Plumeri Award for Faculty Excellence at William & Mary.
The award, established with a generous gift from Joseph J. Plumeri II '66, D.P.S. '11, recognizes 20 faculty members each year for exemplary achievements in teaching, research and service. Faculty members have used the award to enhance their research and teaching and to support travel to scholarly conferences.
"The Plumeri Awards are a vital, tangible affirmation of those who make William & Mary one of the world's great liberal arts universities, rooted in the liberal arts and based on the close interaction of students and faculty," said Provost Michael R. Halleran. "To achieve this type of experience for all students, we need resources that allow faculty to expand their work freely, as well as to increase the involvement of students in that work. The Plumeri Awards do exactly that."
Now in its sixth year, 120 William & Mary and Virginia Institute of Marine Science faculty members have received Plumeri Awards since 2009, the inaugural year for the honor. All recipients receive $10,000, which can be used during the course of two years for research, summer salaries or other stipends associated with scholarly endeavor.
"Invariably, recipients of Plumeri Awards express what a significant difference their awards make in their teaching and research. That difference can be felt across campus and beyond," Halleran said.
"I congratulate the 2014 recipients, and I also thank Mr. Plumeri, on behalf of the entire College, for once again extending this generous support to our wonderful faculty members," Halleran said.
Brief biographies of each of the 2014 Plumeri Award recipients appear below: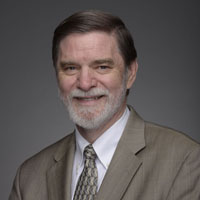 Robert B. Archibald
Chancellor Professor of Economics
Professor Archibald is a remarkable member of the William & Mary community of scholar-teachers. He has played a key role in numerous College activities and organizations, serving variously as chair of the Department of Economics, interim dean of the Faculty of Arts and Sciences and director of the Thomas Jefferson Program in Public Policy. Archibald was the first faculty representative appointed to the Board of Visitors. His service to the College is matched by his scholarly output. In addition to authoring two books, Redesigning the Financial Aid System: Why Colleges and Universities Should Switch Roles with the Federal Government, and, together with fellow William & Mary Professor David H. Feldman, Why Does College Cost So Much? Archibald has written numerous articles on the financing of higher education and the role of higher education in American life over the next generation. His work has generated much public discussion. His past work with Feldman on studying the effects of the Smoot-Hawley Tariff has helped shape scholars' current understanding of the Great Depression. Archibald's research has been funded by grants from organizations including NASA, the National Academy of Sciences and the Virginia Department of Education. He holds a doctorate from Purdue University.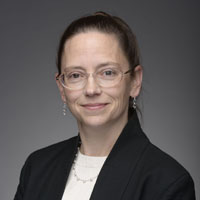 Deborah C. Bebout
Professor of Chemistry
Since coming to William & Mary in 1993, Professor Bebout has more than proven her devotion to her students, the College and the field of chemistry. She has served as director for the College's interdisciplinary biochemistry minor for more than 15 years, and also is director of graduate studies in her department. Bebout's current research uses a powerful combination of nuclear magnetic resonance (NMR), crystallography and mass spectrometry to expand understanding of zinc, cadmium and mercury coordination chemistry, addressing toxicological concerns associated with society's increasing dependence on metal resources. Her research has garnered grant funding from both the National Science Foundation (NSF) and the National Institutes of Health (NIH). Last year, she was a co-principal investigator on a funded NSF project to upgrade a 400 MHz NMR spectrometer for enhanced research and education. Bebout has mentored numerous research students at both the undergraduate and master's levels, many of whom have appeared as co-authors on papers published in top scientific journals. Bebout holds a doctorate in physical organic chemistry from Cornell University. She was a NIH postdoctoral fellow for two years at Pennsylvania State University.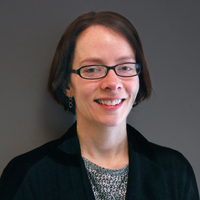 Sarah L. Day
Associate Professor of Mathematics
Professor Day has distinguished herself through advanced research and an exemplary dedication to her students. In addition to teaching broad courses such as Calculus, Mathematical Biology, and Computational Homology, she also regularly pursues one-on-one mentoring work with undergraduates. The bond Day shares with students is apparent in the high evaluation scores students give her courses. Day is the principal investigator for the project, CAREER: Computational Dynamics and Topology, which is funded by the National Science Foundation (NSF). It is the first NSF CAREER Award ever given to a William & Mary mathematics faculty member and one of only 29 given nationally in 2010 in mathematical sciences. Day's recent projects, Dynamics at a Fixed Resolution and CSUMS: Theories, Techniques, and Research in Computation Mathematics, also received a large group grant from the NSF. Her work has appeared in several leading international applied mathematics journals. Day received the 2013 Simon Teaching Prize at William & Mary, the Evans-Hall Lecture Award from Emory University and the William & Mary Alumni Fellowship Award for Excellence in Teaching. She holds a doctorate in mathematics from the Georgia Institute of Technology.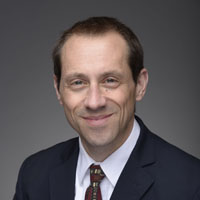 Christopher A. Del Negro
Associate Professor of Applied Science
Professor Del Negro is an international leader in the field of neuroscience. His academic distinction is complemented with a remarkable level of service to William & Mary. Currently, he serves as chair of the Department of Applied Science and is a sitting member of the Center for Scientific Review of the National Institutes of Health (NIH). Taking into account the fact that the largest issues in modern biology are interdisciplinary by nature, Del Negro uses a comprehensive approach in researching the neural bases of rhythmic behaviors, particularly the breathing and respiration. With his research group, he studies the rhythmic components of human behavior through direct observation, and then relates the results back to brain functions. His innovative research has attracted grants from NIH and the National Science Foundation, among other organizations. Del Negro has published more than 40 peer-reviewed manuscripts and has delivered lectures worldwide in France, Austria, Denmark, Sweden, Japan and Canada. At William & Mary, Del Negro teaches the course Cellular Biophysics and Modeling, which now is a requirement in the Neuroscience program. He also developed an outreach program for high school students, enabling them to participate in intensive summer research conducted in his laboratory. Del Negro holds a doctorate in physiological sciences from the University of California, Los Angeles.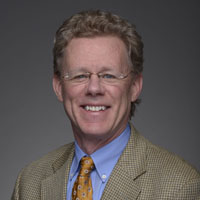 John F. Donahue
Associate Professor of Classical Studies
As a teacher, adviser and scholar, Professor Donahue has proven to be an outstanding member of the William & Mary community. His challenging courses on ancient Greek and Roman history are among the most popular in the Department of Classical Studies, and his emphasis on ancient social history has resulted in the creation of several innovative offerings in recent years. He also has been actively involved in the William and Mary Summer Study Abroad program, having taught students in Rome, Pompeii and Sicily. Currently in his fourth year as chair of the department, Donahue has served as a key player in the creation of the new Classical Studies Post-Baccalaureate Program, set to begin in fall 2014. His most recent book, Food and Drink in Antiquity: A Sourcebook of Readings from the Greco-Roman World, translates more than 300 passages from Latin and Greek concerning ancient eating and drinking. It serves simultaneously as a source book and a socio-historical study of food and drink in the Mediterranean region. Donahue's tireless work for the College includes leading several significant committees and serving as a faculty marshal. He holds a doctorate in classics from the University of North Carolina at Chapel Hill.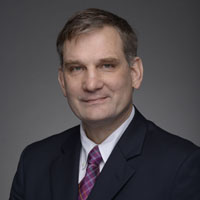 James G. Dwyer
Arthur B. Hanson Professor of Law
Since receiving a Plumeri Award for Faculty Excellence in 2010, Professor Dwyer has continued to distinguish himself as one of the country's foremost thinkers on children's rights and family law. His innovation as a scholar spills over into the classroom, and students often praise his ability to foster inclusive, issue-based discussions that incorporate an advocacy perspective. Since his last Plumeri Award, Dwyer's scholarly output has been remarkable. To an already impressive array of publications, Dwyer added more than 10 journal articles; a casebook on family law; and his fourth book, Moral Status and Human Life: The Case for Children's Superiority. Through his writings and his presentations domestically and abroad, Dwyer argues passionately and provocatively for a more child-centric legal regime — and effectively has changed the conversation in his field. His work has deep implications for law and policymaking in areas such as adoption, domestic violence, education reform, imprisonment and international children's rights issues. Dwyer holds a juris doctorate from Yale Law School and a doctorate in moral and political philosophy from Stanford University. Before entering the legal academy, he was a law guardian in New York State Family Court and a practicing attorney.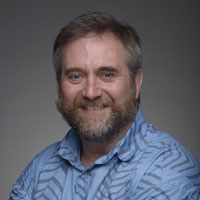 Mark H. Forsyth
Associate Professor of Biology
Professor Forsyth is a skilled and passionate teacher-scholar, as well as a superb mentor of undergraduate and graduate students. In addition to his tremendous influence in the classroom and instructional lab courses, Professor Forsyth mentors as many as 15 undergraduate research students each semester. This lab pushes students beyond the typical limits of the classroom, engaging them in important independent research projects funded by the National Institutes of Health (NIH). Forsyth's vigorous research on bacterial pathogens has been funded continuously by the NIH since 2003. He has co-authored 27 journal articles since 1992, including 11 with students, attesting to the high quality of his mentorship. Forsyth has received numerous accolades for his teaching, and has been honored with two named term professorships. He currently is the director of undergraduate studies in the Department of Biology, where he provides strong leadership and initiative in addressing pressing issues of student engagement and curriculum reviews. He received a doctorate in pathobiology and bacteriology from the University of Connecticut in 1991.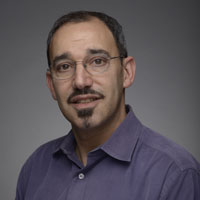 Joshua N. Gert
Professor of Philosophy
In just four years at William & Mary, Professor Gert has distinguished himself through a broad range of teaching competencies, an enthusiasm for his courses and a high level of academic output. Even in large, general education classes, Gert inspires passion and dedication from his students, consistently holding engaging discussions and eliciting highly positive responses in evaluations. Gert is extremely prolific outside the classroom as well, having written more than 50 articles and book chapters in the past 12 years, in addition to two books and three encyclopedia entries. His 2004 book, Brute Rationality: Normativity and Human Action, significantly impacted the field of metaethics by outlining a little-recognized distinction between reasons which justify an action and reasons which demand action. His most recent book, Normative Bedrock: Response-Dependence, Rationality and Reasons, also is receiving positive reviews. Gert has served as chair of the Philosophy Department's Curriculum Committee since 2011. He also is on the editorial board of the journal Social Theory and Practice, which he co-edited for five years. He received a doctorate from the University of Illinois at Chicago.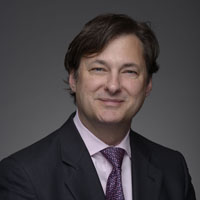 Michael S. Green
Dudley W. Woodbridge Professor of Law
An expert in civil procedure, conflict of laws, constitutional law and the philosophy of law, Professor Green received a Plumeri Award for Faculty Excellence in 2011. Since then, he has maintained an extraordinary level of scholarly productivity, while also demonstrating an impressive commitment to the classroom. In the past three years, Green has produced four full-length law review articles, along with other writings. The author of an acclaimed book on Friedrich Nietzsche, Green has taught an undergraduate seminar on the famous German philosopher in addition to his law courses at William & Mary. His latest book, The Oxford Introductions to U.S. Law: Civil Procedure, is forthcoming. Green has emerged recently as a leading scholar on the landmark 1938 U.S. Supreme Court decision Erie Railroad Co. v. Tompkins. Skilled at using the tools of philosophy to explore and clarify knotty issues in the law, Green is deeply respected by colleagues and students alike. He is known as a challenging professor who makes complex material understandable, fun and even exciting. One student commented, "His cold calling methodology was nerve-wracking, but it also encouraged each student to bring their A-game every single day." Green, who formerly taught philosophy at Tufts University, holds a doctorate in philosophy and a juris doctorate from Yale University.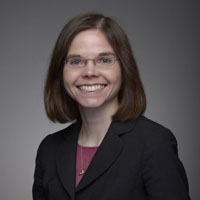 Tara Leigh Grove
Associate Professor of Law
Professor Grove's teaching and research focus on the federal judiciary and the constitutional separation of powers. Indicative of the high respect her scholarship has received by others in her field, the Federal Courts section of the Association of American Law Schools (AALS) selected one of her publications as the Best Article of 2012 by an untenured professor. Grove currently chairs the AALS Federal Courts section. She has presented at some of the nation's top law schools, and her work has been discussed or cited in leading federal court casebooks. At William & Mary, Grove provides foundational knowledge to first-year students in her outstanding Constitutional Law course and challenges upper-level students in her highly praised Federal Courts course. She also teaches Civil Procedure as well as Congress and the Courts. Students routinely commend Grove for her passion, thoughtfulness and ability to provoke good discussions in the classroom through her cold-calling method. Earning a juris doctorate from Harvard Law School, Grove clerked for Judge Emilio M. Garza of the U.S. Court of Appeals for the Fifth Circuit and spent four years as an attorney on the appellate staff of the U.S. Department of Justice prior to entering the legal academy in 2009.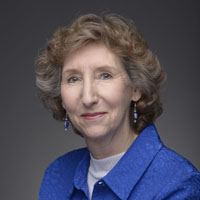 Lori Korinek
Professor in Curriculum and Instruction, Special Education
Professor Korinek has been a lifelong special educator and advocate for students with disabilities who has championed inclusive programs and practices in both K–12 and higher education settings. She has made a dramatic impact in nearly 30 years of work on behalf of special needs students. For almost 20 years, she has served as principal or co-principal investigator (PI) for the Training and Technical Assistance Center (T/TAC) at William & Mary. Through this state-funded center, Korinek and her staff have helped thousands of educators better serve students with disabilities and other needs. Entrepreneurial, creative and always open to new ideas, Korinek has won several awards for her teaching, which she expertly integrates with her highly regarded research. She specializes in courses on academic and behavioral methods and is comfortable teaching undergraduates and graduate students alike. She has attracted an impressive sum of external funding — more than $20 million since 2000 on projects for which she is PI or co-PI. She also co-founded the Annual Symposium on Professional Collaboration and Inclusive Education, hosted by T/TAC and the School of Education, nearly 25 years ago. In addition to a master's in elementary education from William & Mary, Korinek holds a doctorate in special education from the University of Florida.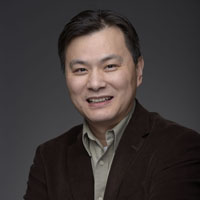 Qun Li
Associate Professor of Computer Science
Professor Li is an exceptional researcher and an extraordinary mentor, working with his students to make significant advancements in the field of networked systems. Networked systems include social networks, smart phones, smart grid systems and wireless local area networks. Li's research, focused primarily on increasing the efficiency and security of these systems, has received almost $2 million in grants from the National Science Foundation, including the prestigious Faculty Early Career Development Award. The achievements of his research group rank among the forefront of the field, including the creation of the first search engine for textual data in sensor networks. Li also has worked with his students to develop methods of significantly reducing the system power consumption of smartphones. Since 2000, Li's nonstop output has resulted in 86 publications, including refereed journal articles, book chapters and conference papers, many of which were co-written with William & Mary graduates and undergraduates. In his service with the Graduate Admissions Committee, Li takes a hands-on approach to recruiting overseas students, personally calling top candidates from China to discuss William & Mary's graduate program in computer science. He holds a doctorate in computer science from Dartmouth College.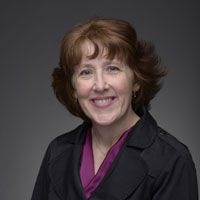 Robin Looft-Wilson
Associate Professor of Kinesiology
Since coming to William & Mary in 2004, Professor Looft-Wilson has impressed students and faculty with her effective teaching methods and outstanding research work. Her research on cardiovascular physiology, exercise physiology and epigenetics has garnered grants from the National Institutes of Health and the American Heart Association. Looft-Wilson was instrumental in the Kinesiology Department's recent curricula remodeling, creating new courses such as Cardiovascular Physiology and Physiology of Aging. The popularity of these courses extends well beyond the department, appealing to many pre-medical students. She also works with students in her research laboratory, training undergraduates as assistants to her own research work. This practice, along with her leadership of a departmental scientific journal club, reveals that her dedication to her students continues outside the classroom. Looft-Wilson previously has been honored with the American Physiological Society's Research Career Enhancement Award, the Alumni Fellowship Award for Excellence in Teaching and the Gatorade Young Investigator Award. At William & Mary, she also has been named as a Dean's Distinguished Lecturer and a Coco Faculty Fellow. Looft-Wilson received her doctorate in physiology and biophysics from the University of Iowa School of Medicine. She also served as a postdoctoral fellow at the Yale University School of Medicine.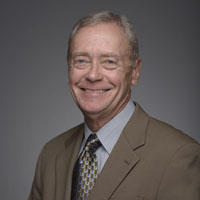 Kenneth A. Moore
Professor of Marine Science
Professor Moore is recognized as a world leader in the field of coastal water quality and seagrass ecology. His work has contributed significantly to the preservation and restoration of ecologically important seagrass habitats around the world. Moore's research has been especially critical in Chesapeake Bay restoration efforts. He also works continuously to communicate his findings to non-scientific communities, advising resource managers and political decision-makers which furthers the impact of his research. He has received grants from numerous agencies for his research, including the National Science Foundation. Moore is the research coordinator for the Chesapeake Bay National Estuarine Research Reserve in Virginia, where he has mentored large numbers of students and young scientists conducting research through the Reserve system. At VIMS, Moore is serving in his sixth year as chair of the Department of Biological Sciences. He holds a doctorate from the University of Maryland.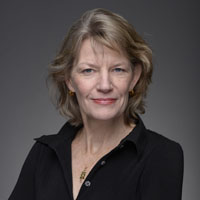 Anne K. Rasmussen
Professor of Music and Ethnomusicology
An internationally renowned ethnomusicologist, Professor Rasmussen is a tireless mentor and outstanding teacher in the Department of Music, which she chairs, and in the Asian and Middle Eastern Studies program. Many of the students she has mentored have entered top graduate programs in ethnomusicology. She also regularly teaches non-music majors in her Worlds of Music course. Having founded William & Mary's Middle Eastern Music Ensemble 20 years ago, Rasmussen has introduced this music style to tens of thousands of listeners. The group has brought the College greater visibility throughout the mid-Atlantic region. Described as a creative and risk-taking scholar, Rasmussen conducts a wide spectrum of research, with her latest work focused on the music of Oman. She has published two books, co-edited a third book and been instrumental in many grants. She won the Jaap Kunst Prize for the best article in ethnomusicology in 2011. Rasmussen was an early advocate for diversifying the College's music curriculum, and her persistence led to a "sea change" in her department. A major force in expanding both Asian and interdisciplinary studies at William & Mary, Rasmussen has single-handedly instilled in hundreds of students an appreciation of the diversity of music across cultures. She holds a doctorate in music/ethnomusicology from the University of California, Los Angeles.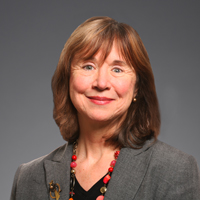 Nancy J. Schoenberger
Professor of English
Professor Schoenberger has enriched William & Mary as a writer, scholar and teacher for nearly 25 years. The author or co-author of seven books, including three poetry books and two scholarly biographies, Schoenberger has won several prestigious awards for her writing. She often presents or conducts readings publicly. Schoenberger's biography of Anglo-Irish writer and heiress Lady Caroline Blackwood, Dangerous Muse, was widely acclaimed here and in the United Kingdom. Her 2010 book, Furious Love, which was written with her husband, Sam Kashner, is the most comprehensive book on the controversial marriage between Elizabeth Taylor and Richard Burton and makes the case that Burton was a serious and gifted writer as well as an actor. A New York Times best-seller, the book was featured on "Good Morning America" and NPR's "With Good Reason" among others. She is finishing her eighth book, which deals with film director John Ford and his relationship to John Wayne, and she's working on a fourth book of poems based on the 1888 Whitechapel murders. Schoenberger's giftedness and commitment are equally impressive in the classroom. Her teaching garners some of the English department's highest evaluations and includes workshops in poetry and screenwriting. William & Mary's Creative Writing program has grown considerably under her leadership, while her chairmanship of the Patrick Hayes Writers Series has brought many distinguished guest authors to the College. Schoenberger earned a master of fine arts degree in creative writing from Columbia University and a master's in English literature from Louisiana State University.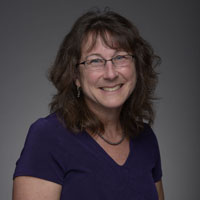 Deborah K. Steinberg
Professor of Marine Science
In her time at the Virginia Institute of Marine Science, Professor Steinberg has demonstrated her creativity as an educator and mentor, her innovative spirit as a world-class scientist and her dedication to professional service on a national and international level. Students have gained invaluable experience through Steinberg's commitment in involving them in her international research. She has performed studies in Antarctica, the Amazon River plume, the Pacific Ocean, the Sargasso Sea and the Chesapeake Bay. Steinberg also connects with students on an introductory level, teaching a fundamentals of biological oceanography course offered to all graduate students at the School of Marine Science, as well as to undergraduates pursuing a minor in the subject. She recently was chosen to give the prestigious Sverdrup Award Lecture, delivered at the Ocean Sciences meeting of the American Geophysical Union. Her achievements have been honored with the College of William & Mary Class of 1964 Distinguished Professor Award, the Dean's Prize for the Advancement of Women in Marine Science and as a presenter of the William & Mary Tack Faculty Lecture.  She earned a doctorate from the University of California, Santa Cruz.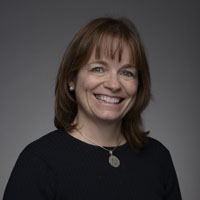 Janice L. Zeman
Professor of Psychology
Professor Zeman, who serves as chair of the Department of Psychology, is an internationally recognized expert on children's emotional development with a focus on their emotion management as it relates to psychopathology. She frequently involves undergraduate and graduate students in her research on special populations — including children with incarcerated mothers, children living in poverty in sub-Saharan Africa and minority children living in high-violence neighborhoods in Virginia. Her important work has been incorporated into intervention programs used worldwide and has received funding from the National Institutes of Health. Indicative of Zeman's extraordinary dedication to teaching and mentoring, nearly all of her 60 peer-reviewed publications and all of her more than 200 conference publications feature student co-authors. She created a new departmental mentorship program after becoming chair in 2011, and she personally has mentored and advised more than two dozen doctoral, master's and undergraduate honors students. Zeman's wide-ranging class offerings include a service-learning course in developmental psychology for undergraduates. Her leadership and service are extensive, including roles in the College's Neurodiversity Initiative and formerly with the Virginia Consortium Program in Clinical Psychology. A licensed child clinical psychologist, Zeman holds a doctorate from Vanderbilt University.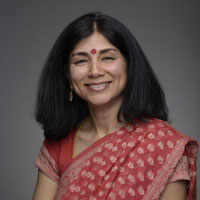 Chitralekha Zutshi
Associate Professor of History
Though still relatively early in her career, Professor Zutshi has established herself as an internationally acclaimed scholar on modern South Asia, with particular expertise on the Kashmir region of the Indian subcontinent. She has spoken at major universities worldwide and authored two books on Kashmir, the second of which is due out this spring from Oxford University Press. Prestigious fellowships have fueled her research. The latest fellowship, from the American Institute of Indian Studies for 2014-15, will support her third book project. Described as a vibrant teacher and terrific mentor to and role model for students, Zutshi is co-director of the Asian and Middle Eastern Studies program at the College. Students find her classes both among the most difficult and among those from which they learn the most. Her teaching cuts across history, religious studies, politics and gender, with her courses including History of South Asia; Empires and Imperialism; and seminars focusing on various aspects of Islam, colonialism and nationalism in South Asia. Ten years ago, Zutshi founded and directed William & Mary's summer study abroad program in Goa, India, which she directed again in 2013. She holds a doctorate in history from Tufts University.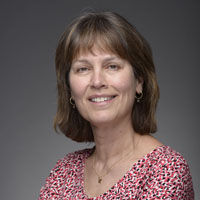 Patty Zwollo
Professor of Biology
A world-renowned expert in molecular immunology, Professor
Zwollo
involves both undergraduate and graduate students in her novel work on trout and other fish species' immune systems. Because of similarities to mammals' systems, this research — conducted partly in Alaska — has potential implications for the human immune system and its response to stress. Zwollo's work has received prestigious funding awards, including support from the National Institutes of Health from 2006 to 2012, and a current four-year grant from the U.S. Department of Agriculture. A 1999 recipient of the National Science Foundation's competitive Early Career Development Award, Zwollo's strong research and teaching have continued in the ensuing years. Since coming to William & Mary in 1997, she has advised both
biology
majors and freshmen. In addition to her large Immunology class and lab, she teaches smaller, upper-level courses such as Stress and Immunity and Gene Regulation. Her students and mentees have praised her courses for preparing them to excel in respected doctorate of medicine, doctorate of philosophy, and doctorate of medicine and philosophy programs. Zwollo is described as the "voice of clear, calm reason," which has made her an ideal member of several departmental and College committees. Zwollo holds a doctorate in molecular immunology from the University of Utrecht, The Netherlands.