McIntosh's story is stranger than (science) fiction
{{youtube:medium|btfPjF165jk, McIntosh: Psychology professor makes mark in sci-fi}}
The stunning change in Will McIntosh's career can be summarized in three words: Follow your dreams.
McIntosh was a tenure-track professor of psychology at Georgia Southern University when he had a dream one night, a science-fiction-type dream. He told a friend about it, who advised him to put the dream to paper in story form.
"I was in my 30s and never written anything before but psychology papers," said McIntosh, who is now 51. "But I decided, 'I'm going to sit down and try this' and I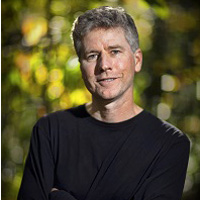 did."
Following a dozen or so rejections, that story – "Faller" – was published in 2003. Although it received an honorable mention in the year's best fantasy and horror XVII contest, the story served a far greater purpose in McIntosh's life: It awakened in him a voracious appetite to write.
"As soon as I was finished, I was asking myself, 'what am I going to write next?'" McIntosh said. "'I need to come up with another story.' I never thought it would be anything more than fun."
McIntosh, now an adjunct professor of psychology at William & Mary, is having fun, all right, the type of fun that accompanies enormous success.
In the past decade, he has had 45 stories published in one form or another, and been nominated or won 14 awards of varying degrees of luster, including a Hugo for his 2009 short story "Bridesicle."
He has turned that into his third, and latest, novel,
Love Minus Eighty
, which hit the shelves last month.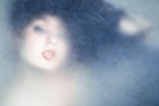 There's more. An option on McIntosh's fourth novel –
Defenders
, which hasn't even been published yet – was recently purchased by Warner Brothers, which has hired a writer to turn McIntosh's work into a screenplay.
That doesn't mean a movie is going to happen, but, as McIntosh says, "you can't have a movie made until you have an option."
"
Defenders
is about an alien invasion," McIntosh said. "The aliens aren't that well-armed, but they can read their enemies' minds, and that's what I was exploring. It's really hard to fight someone who knows where you're going to point your gun and what you're going to do next all the time. So they slowly take over the world.
"It turns out there's this secret project to create genetically engineered, super warriors missing the one neurotransmitter in the brain that allows the aliens to read our mind. They're called 'defenders.' Millions of these are made, secretly, very quickly, underground at Easter Island."
From there, the plot splinters off in several different directions that obviously appealed to executives at Warner Brothers.
As is typical in Hollywood, McIntosh wasn't offered the chance to write the screenplay. Instead, he's serving as a consultant to the studio subcontractor, Will Simmons, and they've swapped ideas on character and plot.
"I write novels, they do the Hollywood stuff," McIntosh said. "It sounds like I'll get the opportunity for more input. We hit it off and he could see that I'm easy to work with. I know my place in this situation; this is a movie. I'm not a screenwriter, and I don't know how movies are made.
"He's sticking pretty close to the book, which is kind of rare. Many times, you don't recognize the book in a movie. In a lot of ways, my fate is in his hands right now. But he is a brilliant young writer, and I have confidence in him."
In his mind's eye, McIntosh sees Matt Damon and Keira Knightly in the lead roles, which sounds like box-office gold. More than Damon, Knightly would take center stage.
"She's a strong character, very extroverted, and can at times border on being obnoxious," he said. "But she's not gun-toting, she's not out there shooting. She's a genetic engineer who winds up at the center of the story."
More than most science fiction authors, McIntosh welcomes women onto the pages of his stories.
"I write a lot of female characters because I found them more interesting, and I think I do it somewhat for balance," he said. "I don't want to accuse other science-fiction writers, but a lot of books are about men. I think choosing a woman to be your central character in some ways makes your book stand out; it also makes it different, especially if you're going to have an alien-invasion story.
"Typically, you're going to have big, strong guys with guns, maybe one big, strong woman with a gun so it doesn't look too sexist. But I think it makes it more compelling to say there are a lot of other people involved in an alien invasion. Let's look at this person; let's take it from her perspective."
"Faller," the story that got it all started, remains dear to McIntosh's heart. In fact, he is turning it into novel number five – and he is almost finished with his first draft.