Morse busy opening classroom doors for Trollope
Anthony Trollope wrote 47 novels and created characters that thrilled, fascinated and ensnared Victorian readers who responded by making him one of the era's best-selling authors. In general, though, educators don't accord him the same respect they lavish on Charles Dickens, George Eliot and Thomas Hardy.

Deborah Morse has declared it her cause to change that.

"What I actually want to do is work on Trollope being taught more across the United States," said Morse, William & Mary's professor of English and a Plumeri Faculty Excellence scholar.

Trollope was born in 1815. Thirty years later, he finished his first novel. He is best known for the satirical novel The Way We Live Now and two series of novels The Barchester Chronicles (1855-1867) and The Pallisers (1864-1880).

His downfall with the critics, experts say, stemmed from his sheer volume of work, as well as the confession in his posthumously published autobiography that he wrote for money and adhered to a strict daily writing schedule. The critics expected the great writers of the day to possess purer motives than that.

Morse was in New York City recently, the featured speaker at an Anthony Trollope Society dinner held at the elegantly Victorian Knickerbocker Club. The invitation was testimony to her stature in the field of Trollope scholars and experts.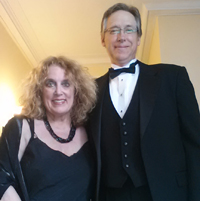 Morse has written extensively on her favorite subject. She co-authored The Politics of Gender in Anthony Trollope's Novels with Exeter University's Margaret Markwick and Regenia Gagnier. In 1987, she authored Women in Trollope's Palliser Novels. Last March, Morse's third book, Reforming Trollope: Race, Gender, and Englishness in the Novels of Anthony Trollope, was published.

One reviewer proclaimed that calling Reforming Trollope "the most important work we now have on Anthony Trollope understates its value. Deborah Morse, for some time our most influential Trollope scholar, here gives us a thunderous book, such a remarkable and bold set of readings . . . Morse writes this audacious book with such lucidity, grace, and good-heartedness that it works on us much as a Trollope novel does -- working into our minds and beings, not just persuading us but making us new."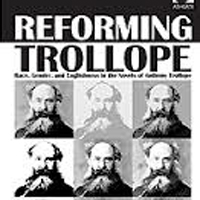 That's the type of sentiment Morse hopes will facilitate Trollope being taught more in the United States

"It's three books now," she said, "and I feel l'm (also) moving in some different directions."

In that vein, she has again teamed with Markwick on the upcoming Trollope Underground, and she, Markwick and Mark Turner of King's College in London are editing essays by 24 Trollope scholars for a 2015 release entitled The Ashgate Research Companion to Anthony Trollope.

Morse has been studying Trollope since she was introduced to his work by Northwestern professor Christopher Herbert, an expert in the field. She says she is one of the few, perhaps the only, professor to teach the entire Barchester Chronicles. She understands why people think his work pales compared to Dickens, et al, but sees that viewpoint as myopic.

"First, his novels are so long – but so were Dickens' and so were Eliot's," she said. "They don't have the kind of overt philosophy, the kind of metaphysics that George Eliot's novels have and they don't have the kind of quirky characters and deep symbolisms Dickens' novels have. They don't have the deep sense of inexorable tragedy that Hardy's novels have.

"But they're much more complicated than they seem. What they have -- and what grips students more than anything else -- are characters that are so layered, interiorities, the showing of consciousness and people making decisions. The students love that. They start to see that the way the story is told is a lot more complicated partly because of these intricate characters and partly because of (the author's creation) of the unreliable Trollopian narrator."


Two students she mentored -- Matthew Sherrill '06 and Victoria Ryan '08 -- have captured first prize for Trollope-centered essays from the Harvard Expository Writing Program. In 2006, Sherrill won $2,500 for his essay, "A Novel Against Novels: The Collision of Story and History in Trollope's Castle Richmond." Ryan took the 2007 top prize for "Tolerant Reading and Women's Liberation in He Knew He Was Right."

Morse has been lobbying the Modern Language Association (MLA) to allow her to do an "approaches to teaching the novels of Trollope" primer and "they're interested, but so far they don't think enough people teach Trollope."

"I think that's changing," she said. "In the Victoria List, 2,000 people across the world, when we brought up teaching Trollope, people wrote in from all over about what they do when they teach Trollope. Some teach one of the novels from The Barchester Chronicles and some teach The Way We Live Now.

"If the MLA will agree to do that – and I'm going to keep working on that until they do – that would be really wonderful because more people would feel guided into teaching Trollope."

Morse would be heartened by the results of a poll question found on The Trollope Society website (www.anthonytrollope.com) that asks, "Should Trollope be included in the school curriculum?"

Of 901 respondents, 91.2 percent answered "yes."

Morse is plenary lecturer and panel organizer for the 2015 Bicentenary Trollope Conference in Belgium. Conference organizers originally wanted her to center her panel on digital Trollope. True to her cause, she asked to be allowed to convene a panel of outstanding Trollope teachers and to focus on how to teach his writing.

"And they're letting me do that," she exclaimed. "If by the time I retire Trollope is taught the way Dickens and Hardy and Eliot are taught, I'll be happy."