Sociology is the study of social life, social change, and the social causes and consequences of human behavior. Majors in Sociology choose from 5 different concentrations:
Generalist Sociology Concentration
Globalization Concentration
Health, Medicine, & Well-Being Concentration
Criminology, Law, & Society Concentration
Social Problems, Policy, & Justice Concentration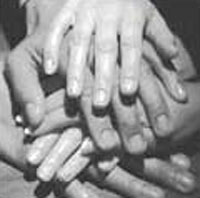 The minor in Sociology is incredibly flexible, and can be tailored to complement any major. Even if you're not a major or minor, we feel that even just one course in Sociology can enhance your understanding of current events and global issues.
Students of Sociology work closely with our faculty in the classroom and out. Undergraduate students conduct independent research projects mentored by faculty advisors, and participate in faculty-lead collaborative research projects.