Case Competition Students Learn from the Experts
How do you know if your proposed plans for addressing thorny policy challenges will work in practice? Asking expert practitioners is a great place to start. That's exactly what William & Mary Master's in Public Policy (MPP) students did on a recent field trip to Washington, DC.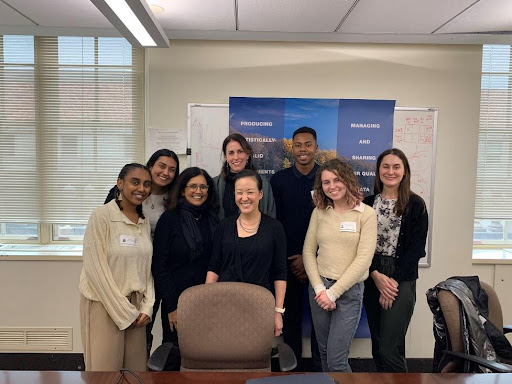 As part of their Policy Case Competition class, a required element of the first-year MPP curriculum, students traveled to the nation's capital to learn about energy and climate policy from professionals that included William & Mary alumni and previous MPP graduates. Those visits helped the students sharpen the initial ideas they've been developing as part of their preparation for two separate competitions later this spring.
Their full-day trip, generously funded by donors to the W&M Public Policy Program, allowed the students to speak with members of the public, private, and non-profit sectors. Their day included stops at the US Environmental Protection Agency, the Environmental Working Group, and BASF. Across these organizations, the students spoke with people who work on the front lines of policymaking, including analysts, government program managers, government relations professionals, and congressional staffers.
This experience gave students a glimpse into what each sector focuses on as the nation and the world transition to clean energy. It allowed them to see policy-making in a real-world setting and the types of discussions that go into this collaborative process. The students also learned about everyone's background and how they acquired their current position. In addition, they gained insight into obtaining a job within each of these specific sectors.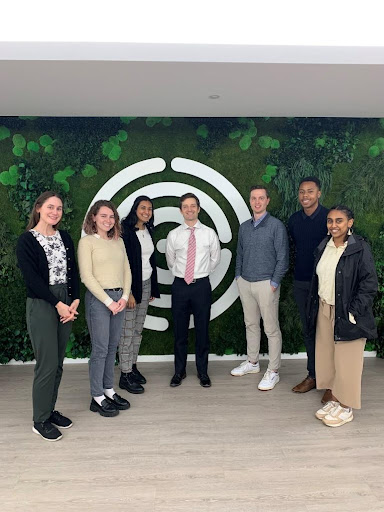 "Having the opportunity to engage and learn from individuals working on energy and climate issues was an enriching experience. It gave us an advantage in constructing our proposal to be transformative for the upcoming competition," said Sigrid Lampe, a first-year MPP student interested in environmental policy.
In all, it was a long and productive day for the students and course instructor David Trichler, who also is the Associate Director of the Global Research Institute, a Public Policy Program partner at William & Mary. "It was fascinating to see the exchange of ideas and perspectives of executive, legislative, private, and non-profit leaders. It revealed to the students where interests and issues overlap (and where they didn't), which suggests the art of what's possible for future policy designs." 
The Case Competition class, along with these types of field trip visits, help advance one of the core objectives of the MPP curriculum at William & Mary: applied learning. 
"Our goal as we prepare future policy professionals is to offer them powerful theoretical concepts and tools that they can practice using in applied settings, like case competitions, that prepare them for their future work on the job," said Paul Manna, Director of the W&M Public Policy Program and Hyman Professor of Government. Manna continued by noting that "Prof. Trichler's course is a tremendous example of how theory and practice can come together and generate creative policy solutions to some of the most compelling problems of our time."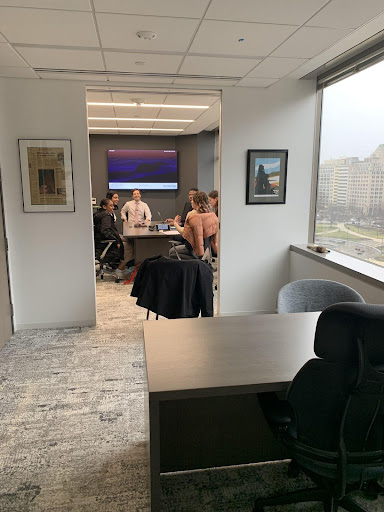 Overall, the visit provided the students with valuable insights as they prepare for their upcoming competitions. They noted how the field trip has helped transform their proposal ideas to be more informative and compelling. With their hard work and Prof. Trichler's guidance, we are hoping they replicate the terrific success of last year's class. Best of luck to you, team!