Alumni & Friends
Congratulations MPP Class of 2020!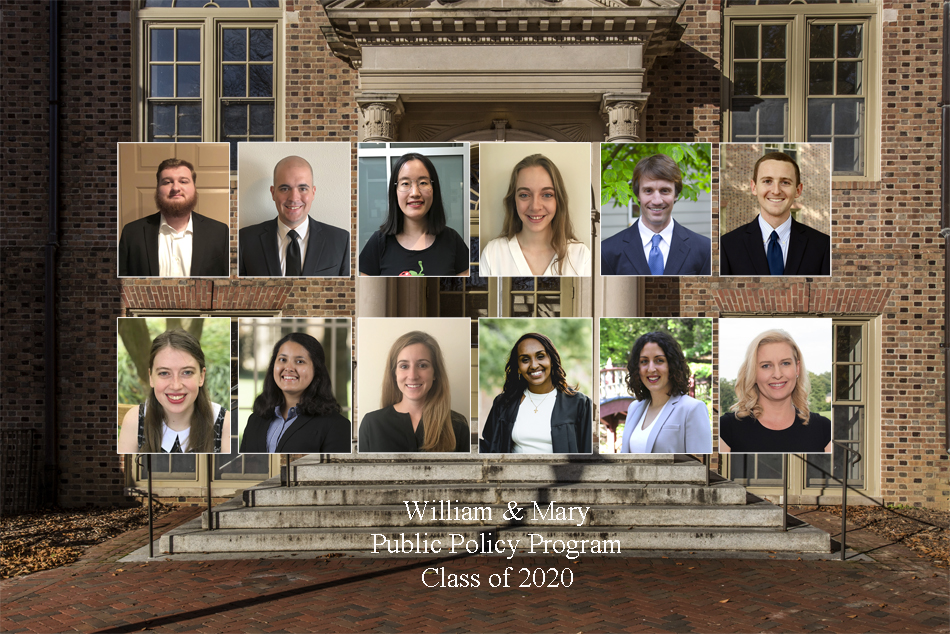 We invite all alumni and friends of the Public Policy Program to share your news with us! Please keep us updated on your current information: job, address, e-mail address and important news and happenings, so we can keep students, alumni, Board Members and faculty informed. 
Among the unique aspects of W&M Public Policy are its informal access to the policymakers, the network we provide our students to assist in their internship and initial career searches, and the lifelong W&M commitment to help our alumni and friends. Thank you for keeping your information current.