Another Case Competition Prize for MPP Students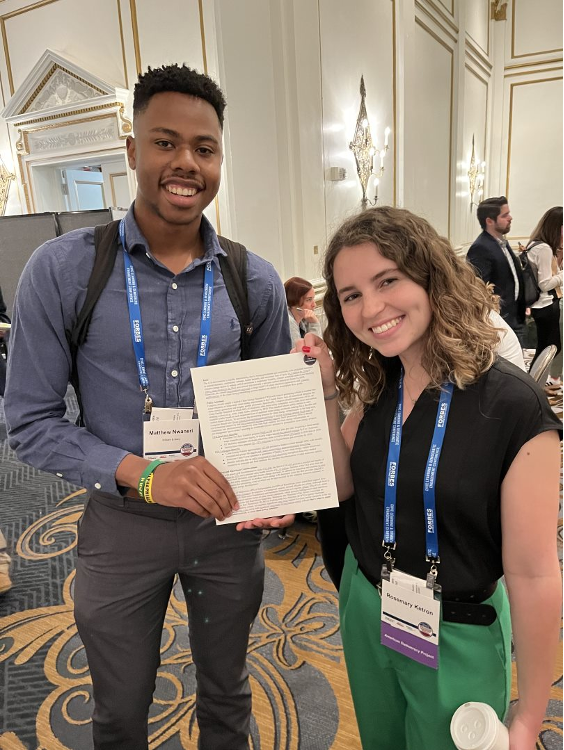 For the second year in a row, Master's in Public Policy (MPP) students in the 1st year cohort distinguished themselves with an outstanding performance in their policy case competition. This year's group earned a top-5 finish in the Up to Us Case Competition. Their proposal focused on innovation for clean energy. One member of the team, Rosemary Ketron, presented the group's work at a recent conference in Boston, which team member Matthew Nwaneri also attended on behalf of the group. The other team members were Malcolm Baytop, Ruth Bekele, Aarushi Desai, and Sigrid Lampe.
Prof. David Trichler, Associate Director of the Global Research Institute at William & Mary, was the course instructor. In helping the team develop its policy proposal, Trichler offered his own feedback and also organized a field trip to Washington, DC where the team met with W&M alums and friends of Public Policy to help them sharpen their proposal. That input definitely paid off.
Last year, another group of 1st year MPP students reached the finalist stage in a different contest, the NYU Policy Case Competition, for their proposal to eliminate gender-based violence in Turkey. Many congratulations to this year's team for continuing that terrific streak of high performance.
Below you can read additional reflections from Rosemary and Matthew about their trip to Boston and the team's work.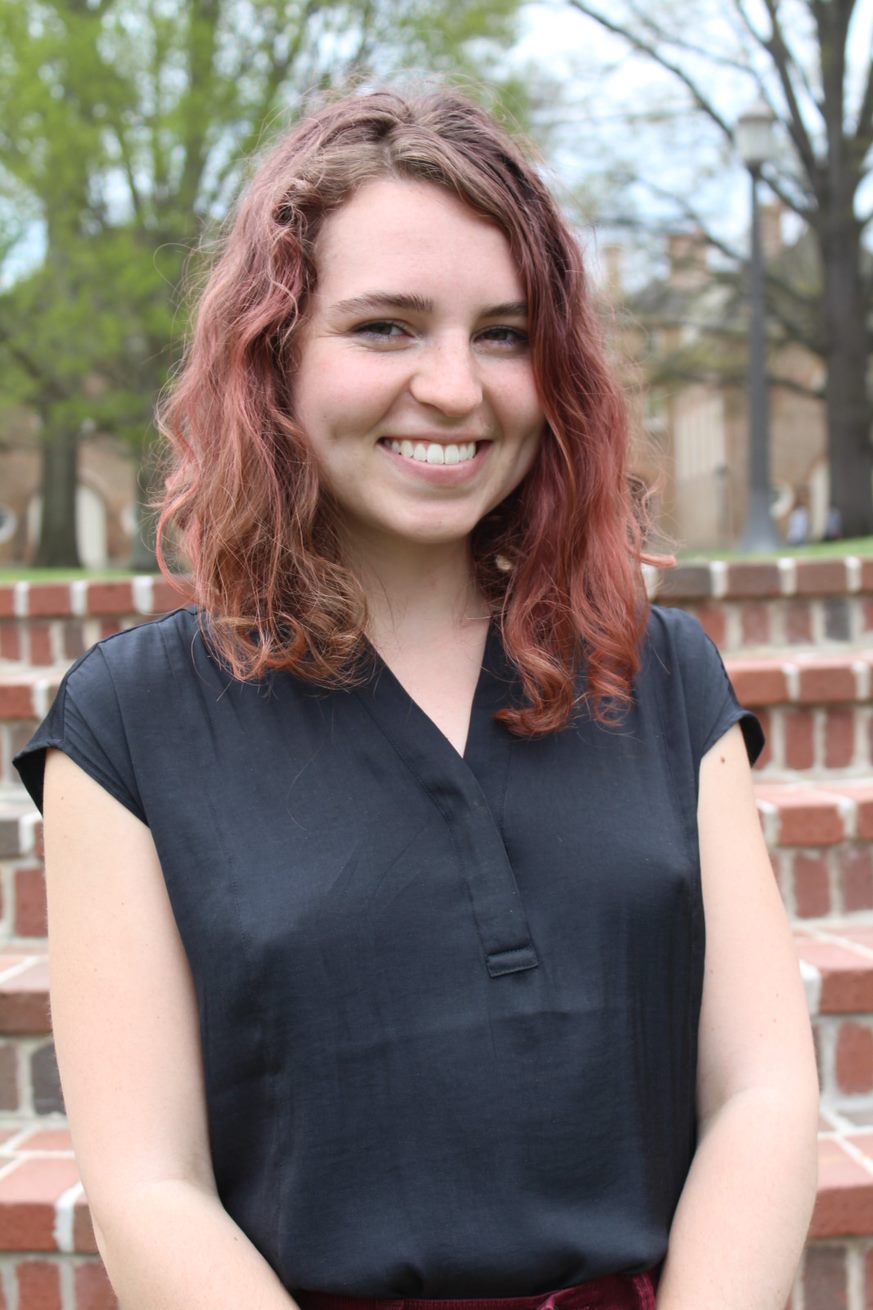 Reflection from Rosemary Ketron, 1st year MPP student
Last month, I had the privilege to present my team's policy solution to about twenty guests, professors, experts, leaders, and students at the 2023 Civic Learning and Democratic Engagement Meeting. My team was invited to present here because our policy was in the top five submissions of a national policy case competition run by Up to Us, an organization dedicated to fostering a sustainable economy for future generations of Americans. One way in which they do this is by asking students from around the country to submit their ideas for innovative policy ideas, which combine today's most pressing issues, such as climate change, with a focus on fiscal policy.
Our team created a policy meant to address pollution from fossil fuel energy with a proposal for a clean energy standard. This standard would require utility company sales to be met with 80% clean electricity by the year 2030. One of the audience members raised his hand after I presented this policy to tell me how thorough and thought-out our ideas were. He told me "Your ideas are aggressive, and I love it," referring to the federal standard we proposed.
The most rewarding part of this experience was certainly all of the attendees that I met or heard at this conference. The people in attendance were hopeful and confident about America's democratic future while maintaining a realistic perspective, and I have never been surrounded by such a kind group of people. I was lucky enough to become fast friends with many of the other winners of the policy case competition – they were all very smart and just as fun. If anyone in future years is debating attending this conference, I will be full of stories convincing them to attend.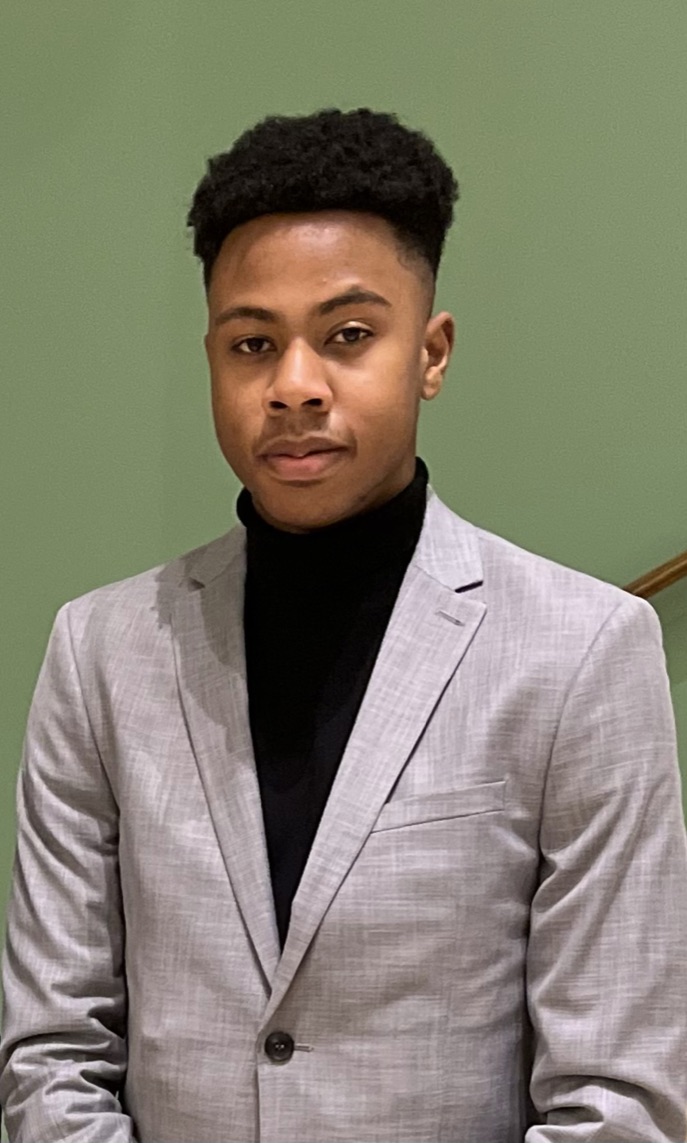 Reflection from Matthew Nwaneri, 1st year MPP student
The 2023 Civic Learning and Democratic Engagement conference in Boston offered the opportunity to connect with other students, faculty, and community leaders working to affect change and foster inclusivity in our democracy.
Rosemary and I spent time discussing our Up to Us Case Competition policy proposal for an 80x2030 Clean Energy Standard and permitting reform with leaders of the American Association of State Colleges and Universities, which hosted the conference. We also had the opportunity to discuss our ideas for effective climate policy with the other finalists in the case competition, and we found many areas of overlap in the policies we proposed. I also learned about innovative policy proposals from the other group's presentations, such as carbon tariffs.
During the conference, Rosemary and I attended sessions led by AASCU-affiliated faculty and leaders of large-scale community projects. One session that particularly stood out, given my policy interests, was led by Professor Julie Mowrer of the University of Hawaii-Hilo. Professor Mowrer's presentation analyzed the impacts on perceptions of education within the community after the education system was used to denigrate indigenous heritage.  Her work focuses on how community-centered practices can be utilized to reverse this history.
During our visit, we also had the opportunity to speak with the leaders of Embrace Boston, a monument to Dr. King and Corretta King—but also a long-term citywide project to preserve the history of Black Bostonians and foster stronger cross-cultural relationships in the city.
Overall, I left this conference with many fresh ideas about civic engagement and inclusion in democracy. I plan to put these ideas into action as I continue with the MPP program this fall and my ongoing community engagement work with the Village Initiative in Williamsburg.