Meet Álvaro Garrote Pascual, Assistant Professor of Hispanic Studies
The Hispanic Studies program caught up with Dr. Álvaro Garrote Pascual, the newest tenure hire in Hispanic Studies, after his first full semester teaching at William & Mary. Dr. Garrote Pascual is an Assistant Professor of Hispanic Studies. Here is what he has shared about his work and first months at W&M, during the Fall 2022 semester.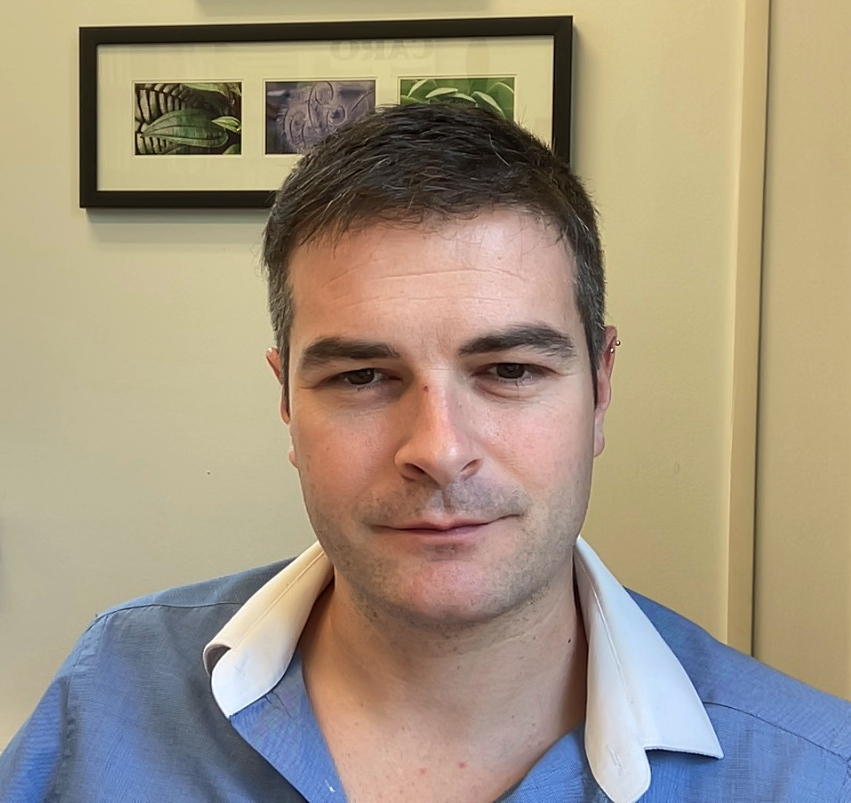 How were your first weeks at William & Mary?
My first weeks at William & Mary couldn't have been better. Although it is always stressful to move to a new city and to start a new job, my colleagues have made this transition easy and sweet. Everyone at the department has received me with open arms and I feel happy and welcomed. Also, the students have been very nice.
What are you teaching this year?
I am teaching two classes. One is an introductory class to the literature and culture of the Hispanic world. In it, we are reading different literary works from different regions and genres, exploring the diversity of the Hispanic world. It is a fun class, because also myself I get to learn and explore new cultural and literary connections between diverse regions.
The other class I am teaching is an advance class on the Middle Ages, my focus of research. This class revolves around the concept of "convivencia". We try to discern the complexities (as well as the cultural productivity) of interfaith relations between Jews, Muslims and Christians during that period in the Iberian peninsula through the study of legal sources, literature and architecture. In this class, it is particularly interesting how students use what they learn to reflect about intercultural and interfaith relations in our own time.
What is the focus of your research? What projects are you working on right now?
My research focus on the literary production of the Iberian Middle Ages (what we call today Spain and Portugal). More specifically, I study instances of literary hybridity in characters, narratives or genres through the lens of border and translation. I also study the literary production of Muslim communities under Christian rule, the so called aljamiado works (manuscripts written in Spanish and Arabic script), as a manifestation of their communal relations and power differentials. Lately, I am becoming very interested in the uses and misuses of the Iberian Medieval past in the current political and social spheres, not only in Spain but also in North Africa and the Middle East.
Regarding my current projects, right now, I am working on an article that will be published in 2023. In this article I enquired about the role Arabic words in Aljamiado manuscripts from a sonic and affective perspective. I am also organizing and presiding a session on neomedievalism at the International Congress of Medieval Studies of Kalamazoo that will be held next Spring.
What classes will you be teaching next semester?
I will be teaching a class on translation of knowledge in the Middle Ages through different literary genres and artistic forms, although the main focus will be on short tales. All readings will be made in modern day Spanish. I will also be teaching Advance Grammar and Composition.
What would be your dream class to teach and why?
There are two classes I would love to teach. One would be an advanced one on the topic of neomedievalism. In it, we would study and analyze why and how the Iberian Middle Ages are reenacted in the modern entertainment industry and political discourse. I also would love to collaborate and prepare a course on the Mediterranean Middle Ages with the Arabic Studies section. I think a course like this would help to dismantle many of the racist fallacies that circulate around a supposed Judeo-Christian civilization as opposed to an Islamic one.