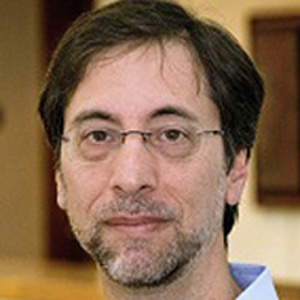 Richard Lee Turits
Associate Professor, History, Africana Studies, Latin American Studies
Office: Blair 225
email: [[rturits]]
Regional Areas of Research: Latin America and the Caribbean
Thematic Areas of Research: Caribbean, Latin America, U.S. Empire, Race & Racism

Bio
Richard Turits is a historian of the Caribbean and Latin America, particularly the Hispanic Caribbean and Haiti.  A graduate of Brown University, he received an M.A. from Yale University and a Ph.D. from the University of Chicago. His research and teaching have focused on histories of race, slavery, violence, peasantries, nondemocratic regimes, and U.S. empire. Professor Turits is the author of Freedom Roots: Histories from the Caribbean (University of North Carolina Press, 2019), written with Laurent Dubois, and Foundations of Despotism: Peasants, the Trujillo Regime, and Modernity in Dominican History (Stanford University Press, 2003).  The latter received the John Edwin Fagg Prize of the American Historical Association and the Bolton-Johnson Prize of the Conference on Latin American History and was named a Choice Outstanding Academic Title.  Professor Turits is also the author of numerous articles, including "A World Destroyed, A Nation Imposed:  The 1937 Haitian Massacre in the Dominican Republic," Hispanic American Historical Review 82, no. 3 (Aug.  2002). This article won the James Alexander Robertson Memorial Prize of the Conference on Latin American History and has been translated into both Haitian Kreyòl and Spanish. A book of essays and oral histories by Turits and Lauren Derby related to the 1937 Massacre in the Dominican Republic and to Haitian-Dominican history, including "A World Destroyed," is forthcoming in French: Terreur de frontières: le massacre des Haïtiens en République Dominicaine en 1937 (C3 editions).
Professor Turits has received fellowships from the National Humanities Center, the NEH, ACLS, Social Science Research Council, Fulbright, and Fulbright-Hays. In 2014, he was named a Foreign Corresponding Member of the Dominican Academy of History.  He is currently completing a book on the history of slavery, freedom, and racial meanings in colonial Santo Domingo and the Dominican Republic. 
Prior to joining the faculty at William & Mary, Professor Turits taught in the Departments of History and of Afroamerican and African Studies at the University of Michigan, where he also directed the Center for Latin American and Caribbean Studies (2007-2012), and in the Department of History at Princeton University.  He teaches courses on the Caribbean, U.S. overseas interventions, Race and Racism, and the Cuban Revolution.