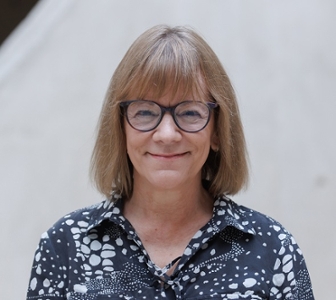 Lu Ann Homza
Harrison Chair and Professor, History
Office: Blair 360
Email: [[lahomz]]
Regional Areas of Research: Medieval and Early Modern Europe
Thematic Areas of Research: Cultural/Intellectual, Iberian Empires, Legal, Religion

Background
Lu Ann Homza received her B. A. in History from Scripps College, and  M.A. and Ph.D. from The University of Chicago.   She studies the religious, legal, and cultural history of Europe, especially Spain and Italy, between 1300-1650.  Her book, Religious Authority in the Spanish Renaissance, was published in 2000 by The Johns Hopkins University Press, and named by Choice as an outstanding academic book of the year.   She also authored the first English-language, primary source reader on the Spanish Inquisition, published by Hackett in 2006.  Based on a decade of research in Pamplona's archives, her book Village Infernos and Witches' Advocates: Witch Hunting in Navarre, 1609-1614, appeared in January 2022 with Penn State University Press.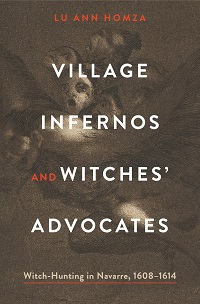 Recent articles include:
"Webs of Conversation and Discernment: Looking for Spiritual Accompaniment in Sixteenth-Century Spain," The Catholic Historical Review 106 (June 2020): 227-255.
"A Reluctant Demonologist and Perceptive Lawyer: Alonso de Salazar Frías, Spanish Inquisitor."  In The Science of Demons, ed. Jan Machielsen (Routledge 2020), pp. 299-312. 
"Witch-Hunting in Spain: the Sixteenth and Seventeenth Centuries." Routledge History of Witchcraft, ed. Johannes Dillinger (Routledge, 2020), pp. 134-144.
 "When Witches Litigate: New Evidence from Early Modern Navarre," The Journal of Modern History 91 (June 2019): 245-275.
 "Victims as Actors: Accused Men and Women before Inquisitions," In Inquisitions and Consistories in Early Modern Europe, eds. Gretchen Starr-LeBeau and Charles Parker. Cambridge: Cambridge University Press, 2017.  Pp. 193-203.
Prof.  Homza served as the Dean for Educational Policy in William & Mary's division of Arts & Sciences from 2013-17.   Since 2009, she has often supervised fieldwork by W&M undergraduates in the historical archives of Pamplona, Spain.   Her teaching interests include Western Civilization, the European Renaissance and Reformation, Spain and its Empire, witchcraft and heresy, and European historiography.