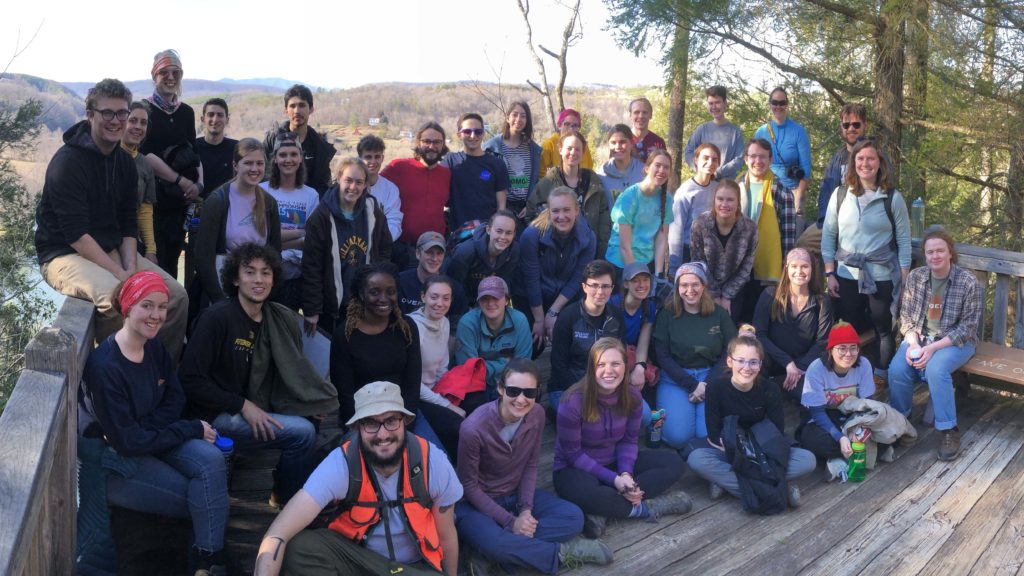 The Department of Geology at William & Mary provides a dynamic community for learning about the Earth. We graduate 25 to 40 majors per year and have eight full time faculty and a laboratory coordinator on our staff. All Geology majors pursue an original senior research project and this endeavor forms an important capstone experience. Many of our students present their research at professional meetings throughout the U.S. and write up their results for publication. William & Mary Geology graduates go on to a diverse array of careers that range from the earth and environmental sciences to law, teaching, medicine, and even the clergy. Many recent graduates are pursuing advanced degrees at universities across the country while others are working as environmental geologists, petroleum geologists, and GIS analysts; still others are serving in the Peace Corps and the National Park Service.
The Geology Department attracts a large and talented group of students because the courses are both intriguing and challenging, and there are ample opportunities for learning and research beyond the classroom. The number of William & Mary Geology graduates are on par with the number of graduates from universities three and four times William & Mary's size. We are proud of the close intellectual community that is the Department of Geology at William & Mary.  
The geology curriculum is designed to provide majors with a strong broad-based education in the modern earth sciences. The program is also flexible enough to allow students to explore their own interests. Geology courses stress the process of learning about the workings of the Earth. Emphasis is placed on both modern and ancient earth systems as well as the environment and change through time. Quantitative thinking and problem solving are paramount. Fieldwork forms a key component of many courses and provides realistic training for both graduate studies and the workplace. William & Mary field experiences take students to all corners of Virginia, but also range further to the deserts of west Texas, the deep canyons of the Colorado Plateau, active volcanoes in Hawaii, and even ophiolites in Oman.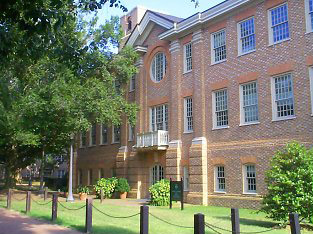 The Department of Geology is housed in McGlothlin-Street Hall on the historic Old Campus of William & Mary. Our departmental space includes a large classroom dedicated to upper-level lectures, introductory laboratories, and departmental seminars. We have three teaching laboratories for upper level courses and a dedicated computer lab with an array of networked computers and ample printing facilities. Adjoining the teaching labs are research labs that are well equipped with modern research tools.
William & Mary is located in southeastern Virginia on the Atlantic Coastal Plain. The campus is situated astride the drainage divide between the James and York River estuaries at an elevation of ~25 meters (80') above sea level. The Coastal Plain is underlain by a sequence of primarily Cenozoic sedimentary units, many of which are extraordinarily fossiliferous. Atlantic Ocean beaches are within an hour's drive, while the Fall Zone and the igneous and metamorphic rocks of the Piedmont are only 70 kilometers (45 miles) west of William & Mary. Further west are the Appalachian Mountains, a two to three hour drive from campus. All major rock types representing most geologic time periods (from the Proterozoic to the Holocene) are exposed in Virginia making the Commonwealth an exceptional region for learning about active geologic processes and Earth history.