Why Give to Geology?
Your gift to the Geology Department will help our faculty members provide the best learning experience to our students. We appreciate all the contributions geology alumni, parents, and friends have made to the department in past years and want to increase support for field programs, for our computing and laboratory facilities, and for undergraduate research.
Many alumni have made donations over the years to help the department; some have established endowments that guarantee long-term stability to specific areas. Expendable private monies from annual contributions and proceeds from endowments are critical to the continued excellence of our program, providing a high level of predictable financial security and allowing the department to develop long-term plans and goals. Over the next five to ten years our goal is to double the amount of private support to the department from annual giving and expendable endowment funds.
If you are interested in contributing to the needs of the department, we have several funds established for this purpose, including the unrestricted Geology Founders Endowment Fund and the unrestricted Geology Department Gift Account.
Your commitment and support of department priorities and programs is deeply appreciated. You can contribute online now to the Geology Founders Endowment Fund with your credit card, using our secure web server.
You may also choose to contribute online to the Geology Department Gift Account. The contribution form will be pre-selected to direct your gift to the chosen fund for the Geology Department.
More Ways to Contribute:
To contribute by mail to the Founders Fund, please make your check payable to the William & Mary Foundation and note 1870 in your check's memo area.  If you wish to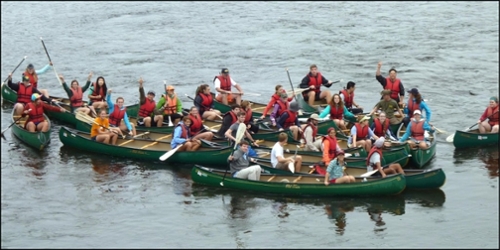 contribute to the Geology Department Gift Account, please make your check payable to William & Mary and note 0065 in your check's memo area.
Mailing address:
Gift Accounting
William & Mary
P.O. Box 1693
Williamsburg, VA 23187-1693
Securities:
Gifts of securities, such as stocks and mutual funds, can be a strategically effective way to support the programs of William & Mary. Please contact the Gift Accounting Office (757-221-1008; [[gifts]]) to make your gift using securities.
Deferred Gifts:
We encourage you to consult the Gift Planning Office when making a bequest provision in your will, retirement plan, or other estate plan. This office can provide the appropriate legal name and language to ensure that your bequest can be used the way you intend.

Matching Gift Program
Many companies encourage employees, their families, and retirees to make charitable contributions by matching their philanthropic support. Matching gifts can double, or even triple, the impact of your gift. Your Human Resources office will be able to tell you if your employer has a matching gift program and provide details on how to secure the matched funds. You may also use the College's Matching Gift Search page to see if your company has a matching giving program.
For More Information:
To further explore giving options that will be meaningful and beneficial to you, please contact [[as-development, Arts & Sciences Development]].
Gifts supporting the departments and programs of Arts & Sciences at William & Mary are tax-deductible according to regulations governing section 501(c)(3) of the IRS code.