Undergraduate Research Month
Create new knowledge at W&M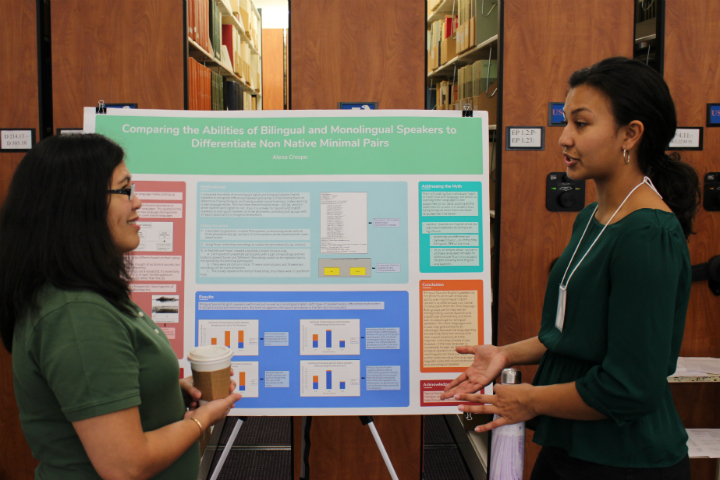 As part of its mission to advance interdisciplinary study and mentored research, the Charles Center is proud to introduce Undergraduate Research Month. Undergraduate research happens every day of the year at W&M — we are setting aside one month for the students to communicate their newly-created knowledge and discoveries. Programs, departments and centers from across the university will come together to share the advances in understanding being made by their students.
William & Mary undergraduates make substantial contributions to the university's research efforts. Through mentored collaborations with faculty, W&M students generate new knowledge and interpretation every day.
Student research takes many forms. Whether it's a student-faculty team co-authoring a chapter of a book, kayaking to an island to determine the population of terrapins, or penning an award-winning essay about cybersecurity threats, W&M undergrads do cutting-edge research and create valuable new knowledge for the world.
Our second Undergraduate Research Month is April of 2022. In-person or virtual, there will be something happening almost every day. 
Go to a poster presentation. Watch a few videos. Learn something new and show your support for the work of our undergraduate students.