Donning of the Kente 2023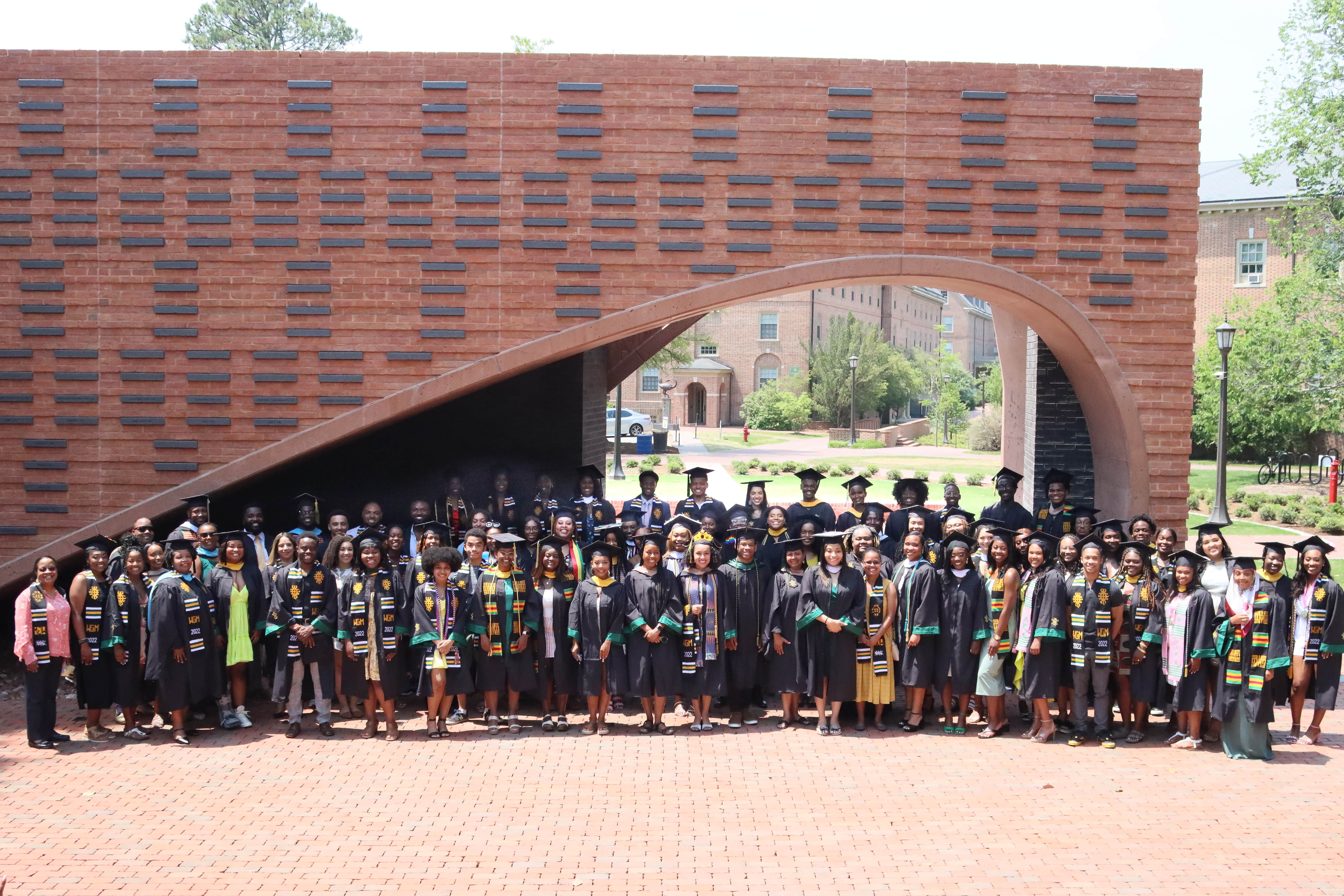 In 2012, William & Mary added a new tradition, Donning of the Kente, to commencement weekend.  By instituting this rite of passage ceremony, W&M joined the ranks of other universities across the country in celebrating excellence, both personal and academic, for students of color.
Many students have remarked that one of the aspects of the ceremony that made it very special was the opportunity to choose their donner. This feature of the ceremony gave them the chance to not only celebrate their accomplishments but also to recognize someone special in their lives. As a result, parents, siblings, friends, faculty, and administrators have served in this very special role.
We want our graduates (undergraduates, graduate, and professional) to know that their relationship with the university does not end at graduation. A new chapter begins when you become an alumnus. We want to continue to share in your development and growth as an active and engaged alumnus.  The Donning of the Kente Ceremony is the first step in this relationship.
For the latest information about Commencement 2022, check out the official commencement website.

REGISTER NOW FOR THE 2023 DOK CEREMONY
----------------------
Date/Time: Friday, May 19, 2023

Location: Sunken Gardens (Unity Hall, rain location)
This event is sponsored by The Lemon Project: A Journey of Reconciliation and the Hulon Willis Alumni Association.
----------------------
Class of 2022: If you did not receive a 2022 Kente stole but would like to receive one in the mail, please add your name to this list, and we will mail you a stole.
Class of 2020 & 2021: If you would like a 2020 or 2021 stole and have not received one, click here and add your name to our list so we can mail you a stole.