About Donning of the Kente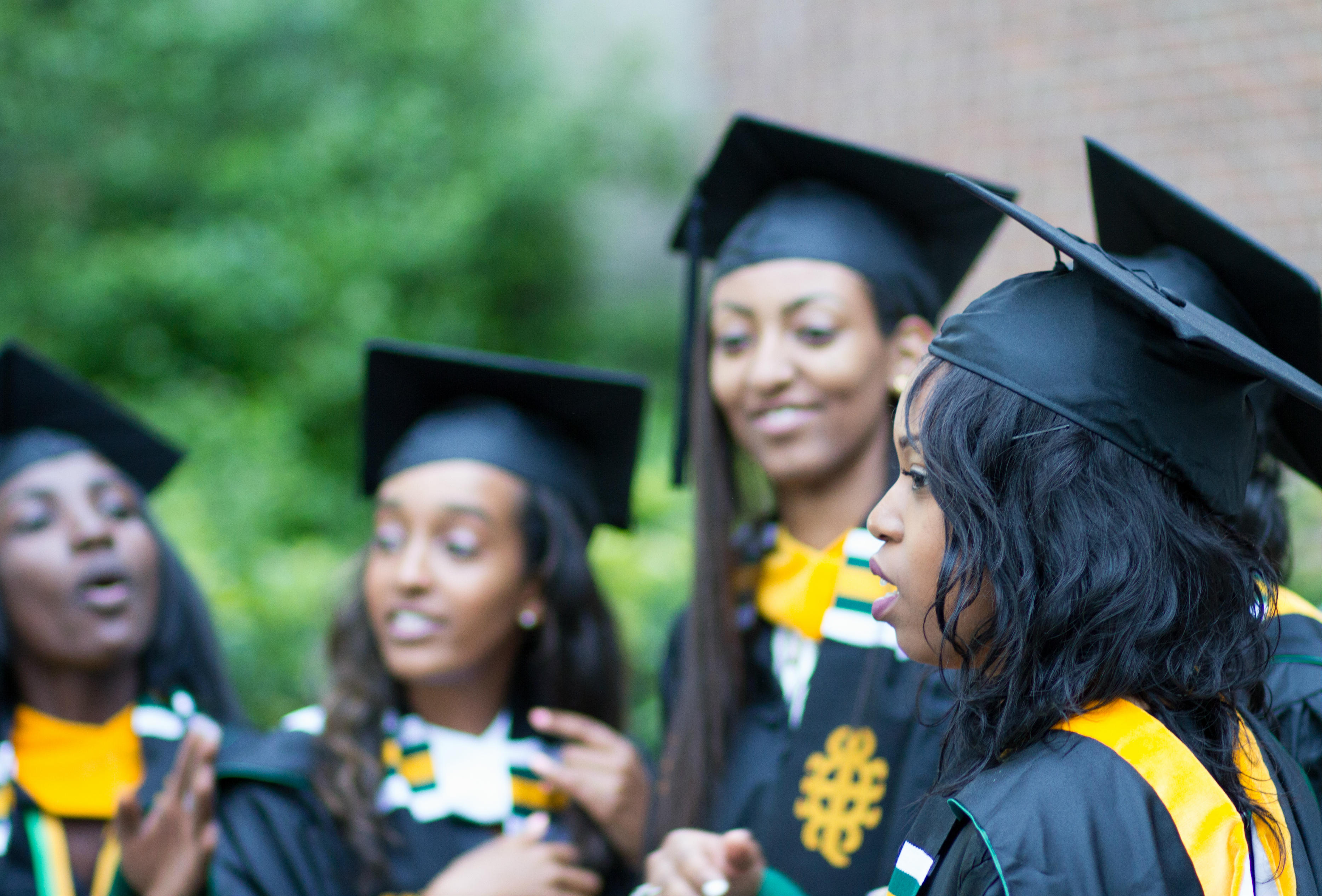 In 2012, William & Mary added a new tradition, Donning of the Kente, to commencement weekend.  By instituting this rite of passage ceremony, W&M joined the ranks of other universities across the country in celebrating excellence, both personal and academic, for students of color.
Many students have remarked that one of the aspects of the ceremony that made it very special was the opportunity to choose their donner. This feature of the ceremony gave them the chance to not only celebrate their accomplishments but also to recognize someone special in their lives. As a result, parents, siblings, friends, faculty, and administrators have served in this very special role.
We want our graduates (undergraduates, graduate, and professional) to know that their relationship with the university does not end at graduation.  A new chapter begins when you become an alumnus.  We want to continue to share in your development and growth as an active and engaged alumnus.  The Donning of the Kente Ceremony is the first step in this relationship.
We have provided directions for how to register. 
Register now for Donning of the Kente at http://forms.wm.edu/44304.  
----------------------
Mark Your Calendars Now for Donning of the Kente, May 15, 2020
Starting in 2012, The Lemon Project: A Journey of Reconciliation initiated the Donning of the Kente celebration during Commencement Weekend. This is a rites of passage ceremony featuring African-centered traditions where graduates— undergraduate, graduate, and professional— come together to celebrate their accomplishments with family and friends in an intimate setting. All students are welcome to participate.
Date: Friday, May 15th    
Time: 5:00 pm- 7:00 p.m. (Participants and Donners need to arrive at 3:30 p.m. to Tyler Hall to check-in)
Where: Sunken Garden Tent
Reception to Follow Ceremony at Same Location
Because of the popularity of this event and limited space, only the first 150 students to sign-up are guaranteed a place.  A waitlist will be instituted at #151.
If you choose to participate, you will get to hear your name called as you walk across the stage to be donned with a Kente stole by a person of your choice—your parents, partner, sibling, professor, mentor, etc. You may select up to two donners.
This event is sponsored by The Lemon Project: A Journey of Reconciliation and the Hulon Willis Alumni Association.