Living Green: W&M Eco-House Approved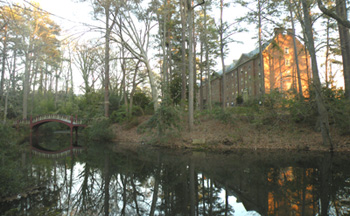 Coming next fall, William and Mary students will have yet another opportunity for sustainable living on campus.  On January 23, the Interim Vice President of Student Affairs, Ginger Ambler, approved students' proposal for the creation of a special interest house dedicated to environmentally sustainable living.
The Eco-House is a space to practice environmentally sustainable living while serving as a model for the rest of campus.  Residents will focus on energy efficiency, food sustainability, resource conservation, and sustainable consumption.  The house will also be a testing ground for Committee on Sustainability projects directed at residential life.
One important aspect of the house is the community that students will find there.  Living among others dedicated to sustainability will provide students will both positive influences and support.  They can help each other to better use resources and learn what more they can do to help the environment.
Residents will host programs open to the entire campus showcasing sustainable living and other environmental issues.  Proposed programs include speakers, movie nights, and open houses to showcase their efforts.
Twenty-four students can live in the Eco-House, which will be located in Landrum basement.  The house is co-ed and is open to all upperclassmen.