Before You Arrive
Welcome to your W&M journey
Whether joining us for the first-time in the fall or spring semester, we warmly welcome you to the W&M community!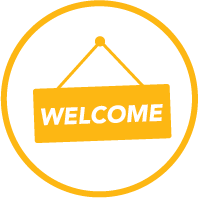 New Spring Students
Are you an admitted student for Spring 2024? If so, stay tuned for information about Orientation in January 2024! The Tribe Guide will lead you through everything you need to know prior to arriving on campus.
Parents & Families
Do you have questions about William & Mary and the Parent & Family Orientation program? We have resources for you too! Check out the Parent & Family Programs website to learn about academics, student life, and much more!
Please contact the Orientation staff and the Office of Student Transition Engagement Programs with any questions you may have in the meantime.