W&M Student Assembly to sponsor CNN Town Hall
The Student Assembly of William & Mary on Wednesday announced plans to sponsor a live CNN Town Hall on campus on April 25.
CNN anchor Anderson Cooper will moderate a conversation with former FBI director and William & Mary alumnus James Comey '82, LL.D. '08.
"The Student Assembly is proud to be a part of bringing this event to campus, and we appreciate the university's assistance in making this happen," said current Student Assembly President Elijah Levine '18 and recently elected SA president Brendan Boylan '19 in a joint message to campus. "Leading universities like William & Mary should be a place that engage in healthy debate and provide their students with opportunities for dialogue about complex issues."
The town hall will be held at 8 p.m. ET on April 25 in Phi Beta Kappa Hall and will be broadcast on CNN nationally and internationally, Levine and Boylan said.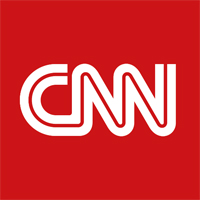 The audience will consist of members of the William & Mary community and people from across the U.S. Levine and Boylan said the majority of the seats inside PBK will be made available to William & Mary students. There will also be some limited seating for faculty and staff. 
"Hosting a national conversation on our campus – and allowing our student body to engage current events that impact us all – is exactly the type of event we like to see on campus," Levine and Boylan said in the campus message. "It's a great opportunity for William & Mary."