Data Self-Service
Qlik - W&M's data discovery tool
To meet the diverse and extensive reporting needs of the university, William & Mary uses Qlik (pronounced "Click"), a data discovery tool, to ensure effective and efficient decisions. Qlik Sense is the specific product we use to combine, analyze, and visualize institutional data.

Qlik Sense can easily extract and merge data from multiple sources, bridging gaps that previously required manual and inefficient processes. Users can search and filter data to generate an endless variety of result sets to quickly identify trends, anomalies, and aggregations vital to their day-to-day decisions. Qlik Sense supports an assortment of visualizations, including tables, bar charts, pivot tables, line charts, gauges, maps, KPIs, and many more!
*Hint: don't download to Excel for formatting, use Qlik visualization.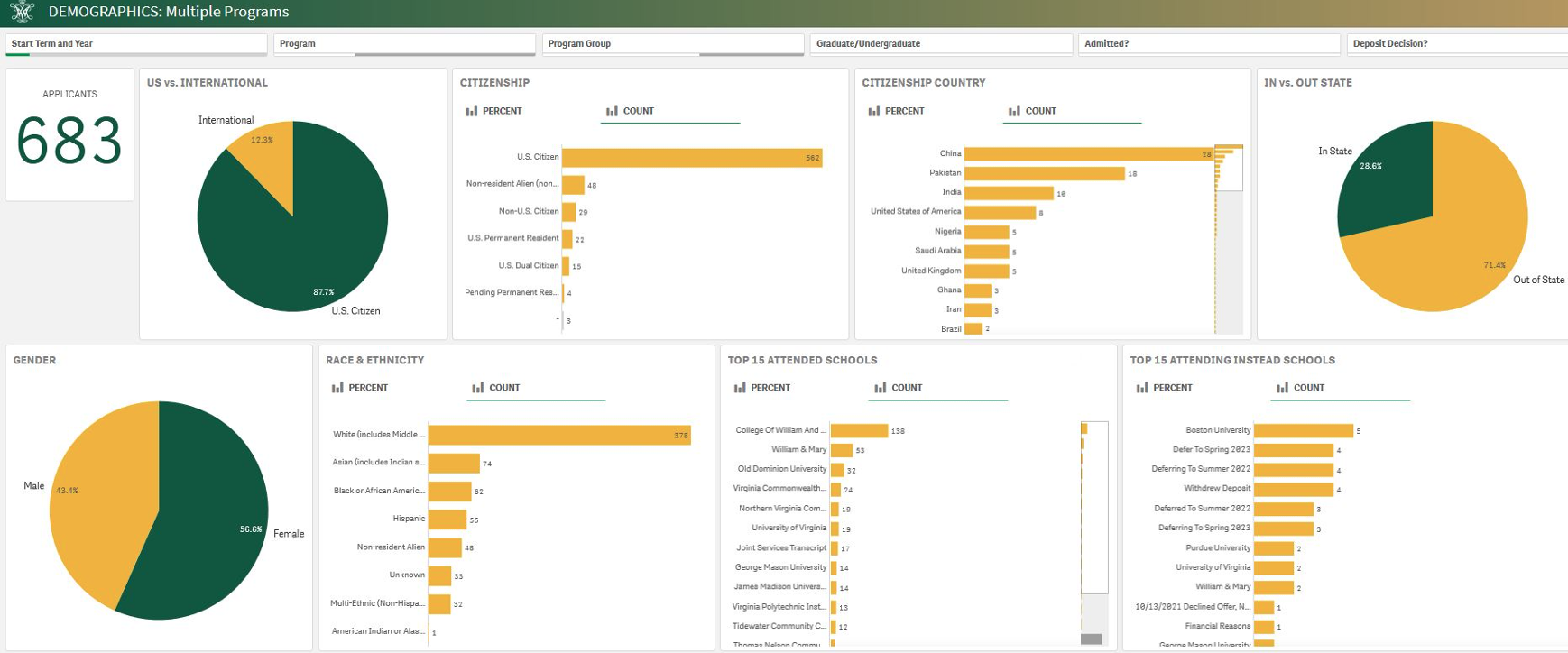 Qlik App Tracker
A library of governed data exists and continues to evolve and expand. The Qlik App Tracker contains a list of Qlik Apps currently available to members of the W&M user community. Qlik App data is subject to W&M's Acceptable Use Policy and access to a particular App is governed by its Data Steward(s).
Qlik Training
Ready to start using Qlik? Take the training!  
Get Access to Qlik
To request new or revised access to Qlik Apps, please fill out the Qlik App Request Form. This form should be completed by the employee requesting access.
Help & Support

Questions?
If you have questions after reviewing the above resources, visit support.wm.edu (select Data / Report option).