Summary
How to reset and reconnect your IT equipment when you return to work on campus.
Full Description
As William & Mary faculty and staff return to campus as part of the university's Path Forward, many individuals will be coming back to their offices that have remained vacant for some time. As part of returning to campus, reconnecting your IT equipment may be one of many things needed to reacclimate to on-campus work.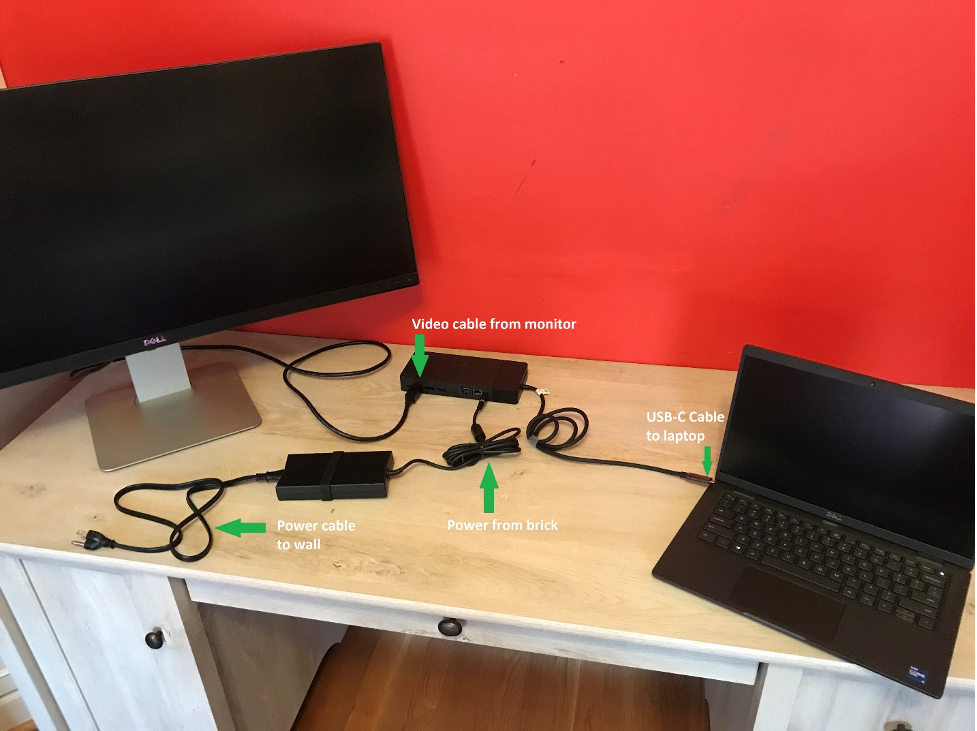 Reconnecting Computers
We ask that faculty and staff be responsible for connecting their own computing equipment (laptop, dock, monitor).  Connecting computers has become more user-friendly in recent years and cables are designed where they cannot be plugged into the wrong spot – if the cable fits, it will work.  So much of connecting computing equipment is based on personal preference of desk arrangement, so connecting it yourself will be to your advantage.

A more detailed guide for connecting a laptop to a docking station and monitor: Dell Dock WD19 Quick Start Guide
Restore Desktop Phone Service
If you have been working remotely, you may have directed all your incoming phone calls to go to your Mitel Soft Phone.  If this is the case, you can easily switch your phone calls back to your desk phone by going into the Mitel Connect software and unselecting "Softphone" and reselecting "Desk phone"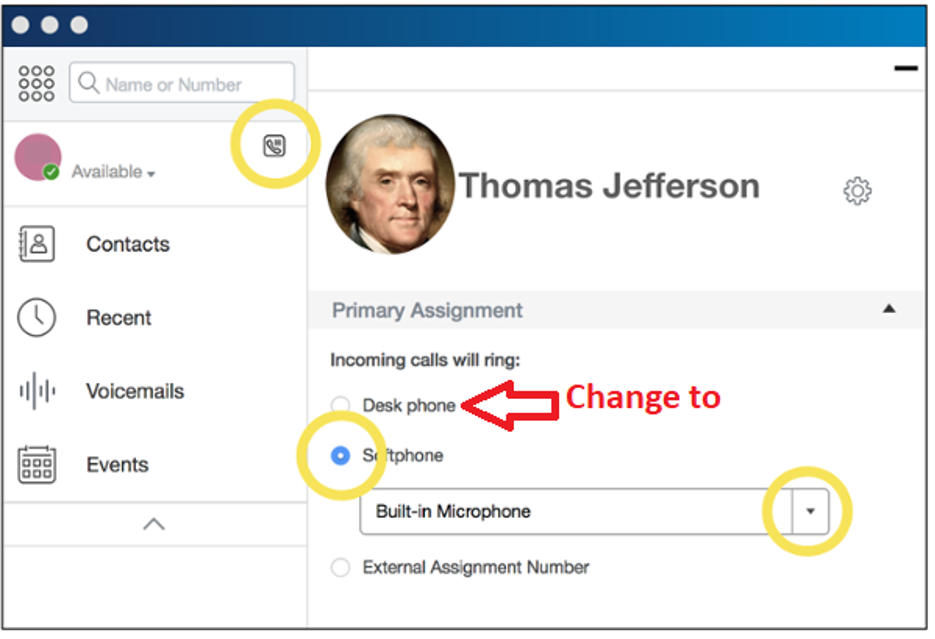 Additional information Mitel Connect 
Password or Account Problems?
If you are on campus, please be sure to use your most recent password.  If this does not work, you can reset your password anytime at https://changepassword.wm.edu/
Need Assistance?
We are happy to assist you with resuming work back on campus but ask you please attempt to reconnect your own equipment yourself.  If you continue to have problems after connecting your equipment, please contact the TSC and we will walk you through the process over the phone.

 

Questions? Contact the Technology Support Center (TSC)
757-221-4357 (HELP) | [[support]] | Jones 201, Monday - Friday, 8:00 am - 5:00 pm