Summary
The Central Authentication Service(CAS) will be updated on Thursday, December 8th.
Full Description
IT will be updating the version of the William & Mary Central Authentication Service (CAS) on December 8th at 6:30am. At that time any existing CAS sessions will end and you will need to login to CAS again to access services. If you should run into any problems after the update, please clear the cache and cookies in your browser.
There will be some minor stylistic changes after the update. To alleviate any concerns about whether the updated CAS is the "real" CAS, here are a couple of examples of the new style.
Browser window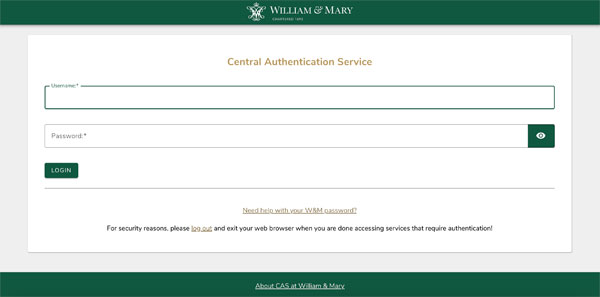 Mobile Device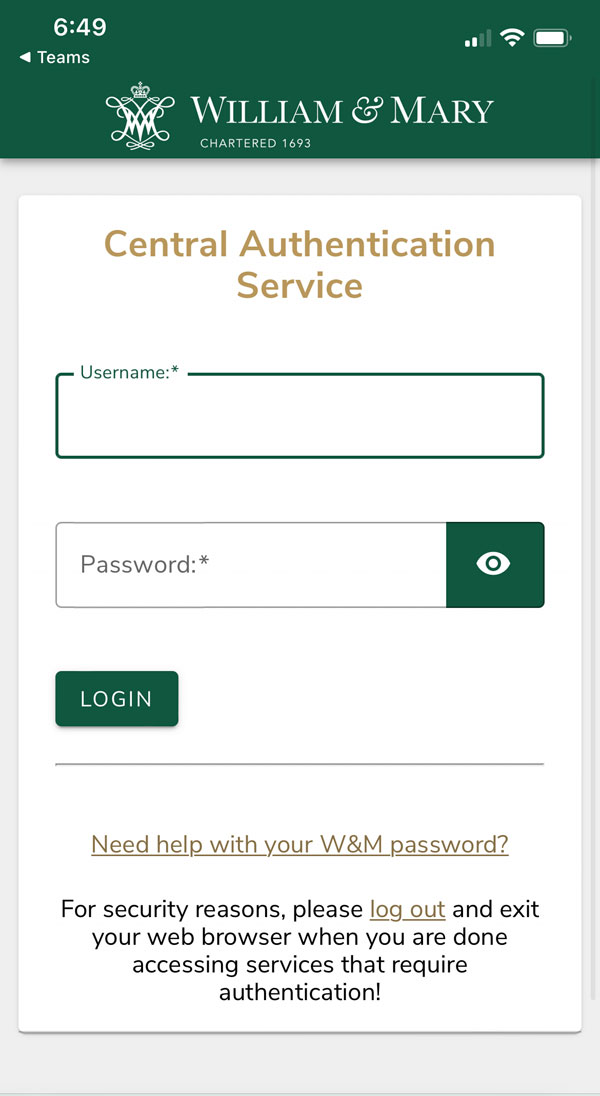 Questions? Contact the Technology Support Center (TSC)
757-221-4357 (HELP) | [[support]] | Jones 201, Monday - Friday, 8:00 am - 5:00 pm