Follow Us on Social Media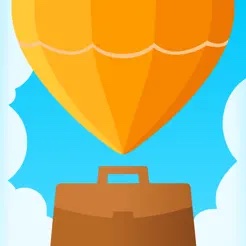 Download the TribeCareers (Symplicity) App
We use the Symplicity platform to power TribeCareers. Get the app and select William & Mary as your organization for direct access to your TribeCareers account — don't miss job and internship opportunities posted by organizations seeking W&M students and alumni.
Download in the App Store Download on Google Play
Industry Newsletters
One of the most useful resources that the Office of Career Development & Professional Engagement provides for all students at William & Mary is its regular industry newsletters.
Sign up for any of the industry newsletter to keep tabs on workshops, internships, jobs, and more by logging into TribeCareers. Click on the circle on the top right of the page, then My Account, then Industry Newsletters/Career Interests and update your Industry Newsletters section by checking the box next to all of the newsletters you'd like to receive.
Business Careers Newsletter
The Business Careers newsletter is tailored to students interested in business, finance, analytics, consulting and related industries. In addition to highlighting certain events at the Office of Career Development & Professional Engagement, it details opportunities and helpful articles for students looking to advance a business-centered career.
Creative Careers Newsletter
The Creative Careers newsletter is for students interested in creative careers, including such industries as: marketing, advertising, publishing, media, entertainment, public relations, and more.
Education & Human Services Newsletter
The Education & Human Services newsletter appeals to students interested in pursuing their talent in the academic or human services departments. It covers a diverse spread of choices, such as Ph.D. tracks and shadowing.
Public Service Careers Newsletter
The Public Service Careers newsletter is a match for students who want to affect society all over the globe through service and dedication. Students who are specifically interested in fields such as public policy, sustainability, and development find this newsletter especially helpful.
Science & Technology Newsletter
The Science & Technology newsletter provides information for students interested in careers related to science, technology, and healthcare. Features include upcoming Office of Career Development & Professional Engagement programs and events; sample internship, fellowship, and job postings from TribeCareers and other sources; announcements of events from across campus and throughout the region; and spotlights of STEM student organizations and alumni.