William & Mary to celebrate 100 years of Asians, Asian-Americans
A century ago this fall, Pu-Kao Chen '23 left Shanghai, China, to enroll at William & Mary, becoming the university's first Asian student and opening the door for hundreds of Asian and Asian-American students, faculty and staff to follow — and create their own firsts — over the next 100 years.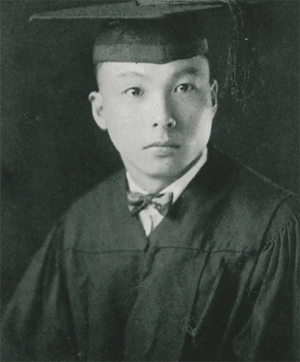 William & Mary is now preparing to mark that anniversary with a multi-year commemoration, beginning this semester and culminating with the 2022 Commencement ceremony. The Asian Centennial will celebrate all those at W&M, past and present, who identify as Asian or of Asian ancestry, including those from Southwest Asia – often referred to as the Middle East.
"We want to celebrate the centennial of Pu-Kao Chen to give visibility to the Asian, Pacific Islander and Middle Eastern experience and their contributions to William & Mary, the larger Williamsburg-James City County community and hopefully Virginia, especially at a time when inclusivity, diversity and just pluralism, in general, have been threatened," said Francis Tanglao Aguas, professor of Asian & Pacific Islander American studies and theatre and coordinator of global studies.
"We believe the Asian Centennial is an opportunity for William & Mary to truly function as the Alma Mater of the Nation."
Tanglao Aguas is co-chair of a committee of faculty, staff, students and alumni from across the university that is organizing the centennial. They have been charged by W&M President Katherine A. Rowe to develop and execute the commemoration with three goals in mind: to honor trailblazing leaders at W&M; understand and elevate the impact of Asian and Asian-American students, faculty and staff; and advance W&M's aspirations as a global, cosmopolitan and multicultural institution.
"William & Mary has not always had the greatest history with respect to racial diversity and inclusion," said Deenesh Sohoni, co-chair of the committee, professor of sociology and director of the Asian & Pacific Islander American Studies. "Acknowledging our past is a necessary part of ensuring that we do better in the present and future."
Upcoming events, projects
The multi-year commemoration will focus on scholarship, events programming and fundraising to make its efforts sustainable.
While it will officially launch in fall 2021, it will begin with a soft rollout this semester starting with a virtual Asian & Middle Eastern Film Festival. That series will begin Feb. 15-19 with streamed showings of the film "Far East Deep South." After the Feb. 19 showing at 11 a.m., a Zoom Q&A with the director and producers will be available. The event is free to W&M faculty and staff and $7.50 for the general public. Registration is required.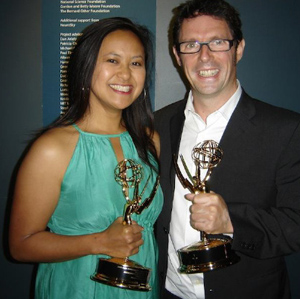 Also this semester, the commemoration will feature Asian, Pacific Islander, Middle Eastern/Muslim (APM) alumni events, the virtual Banh Mi Lecture Series and collaboration with the Lemon Project, which explores the history of African-Americans at W&M.
Headlining the centennial's plans is the commissioning of Emmy Award-winning filmmaker Marissa Aroy to create a documentary film about the history and contributions of Asians and Asian-Americans at W&M. Aroy will be appointed the Asian Centennial Distinguished Film Fellow in residence.
 
Additionally, the centennial will also include a fine arts project with local artist Roberto Jamora, the university's inaugural Asian Centennial Art Fellow.
Research and scholarship
With still so much unknown about that history, research is also a central goal of the centennial with the establishment of the APM Research Project.
"William & Mary prides itself as a leader in faculty/student research collaboration," said Sohoni. "We seek to enhance this reputation by creating a model for faculty/student collaboration across the disciplines."
While the APM Research Project will not be as expansive as the Lemon Project, it seeks to emulate that effort by integrating faculty and staff in research outside of the classroom and the publication of that research, said Tanglao Aguas.
"It was necessary for us to utilize the currency of academia, which is research, to take full advantage to contribute to the conversation at William & Mary, and the community around our history with race, racism, inclusion and exclusion," he said.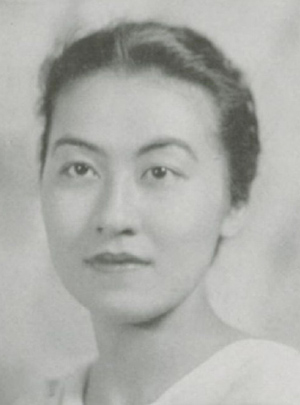 Three Asian Centennial faculty research fellows have been named: Sohoni; Chinua Thelwell, associate professor of Africana studies and history; and R. Benedito Ferrão, assistant professor of English and Asian & Pacific Islander American studies.
Work by them and their student research assistants is already underway. For example, under the direction of Professors Deenesh Sohoni and Chinua Thelwell, two undergraduate researchers, Sumie Yotsukura and Brian Zhao, will conduct archival research to create a list of early APM students and gather information on their experiences at W&M. 
Additionally, Yusuf Jafri, a fellow with W&M's Center for Racial and Social Justice — under the directorship of Law Professor Vivian Hamilton, a member of the centennial committee — is researching how national and state level legislation related to immigration and housing segregation impacted international and minority students at W&M, said Sohoni.
"Our long-term goal is to create a sustainable project where students and faculty can research the varied histories of Asian and Asian Americans at W&M, and more broadly race-relations at W&M and in Virginia," said Sohoni.
Exclusion/inclusion
While the centennial will celebrate the achievements of Asian and Asian-American people at W&M, it will also serve to begin a broader dialogue.
"We are also hoping to commemorate and reflect on our institution's participation in exclusion, specifically about the exclusion if not, oppression of the African-American community," said Tanglao Aguas, adding that his students requested it.
"They told me, 'Professor, this would be a good move as long as we make sure that we are not only celebrating Asian and Asian-American excellence, but we are also interested in discussing the ramifications of the various ways in which different minorities were treated.' So, immediately they were pointing to the gradations of discrimination perpetrated by historic whiteness. … And so, as a result of that, we hope to form and execute a plan of celebration, commemoration, reflection and discernment, as a community, using the anniversary of the admission of Pu-Kao Chen from Shanghai, China, as a way to discuss how was this made possible."
While the commemoration will recognize the pioneering efforts of Asians and Asian Americans in diversifying W&M, it will also acknowledge that it took place within the context of African-American exclusion, said Sohoni.
"The Asian Centennial thus creates the opportunity and space for a fuller history of William & Mary, and one that complicates and moves us beyond dichotomous white/black racial discussions."
Gathering the family
William & Mary recently celebrated two other significant milestone's the university's history: the 50th anniversary of African-American students in residence and the 100th anniversary of coeducation. The organizers of the Asian Centennial have taken lessons from those commemorations and hope to build on those histories — and that of other marginalized peoples, which are all intertwined.
"Exploring the Asian experience means exploring the African Black, Latinx, Native story," said Tanglao Aguas. "In the United States, no one lives in a vacuum. Lives intersect. And that's what we're counting on in this centennial. As we tackle the Asian story of William & Mary, we will also be having a parallel discussion about all the communities."
The William & Mary community is often referred to as a family, said Tanglao Aguas, a Filipino-American. And anniversaries are major events in Filipino culture. He hopes this anniversary creates a reason for the W&M community to come together.
"This is an opportunity to build on the William & Mary community as a family, and as families do, we explore not only the joyful parts of our relationship, but even when pain has been inflicted. Doing so — exploring the history of that pain, and even joy — we can move forward."