W&M establishes program for Asian and Pacific Islander American studies
William & Mary has established a new interdisciplinary program for Asian and Pacific Islander American (APIA) studies, and students may pursue a minor in the discipline beginning this fall.
The Asian and Pacific Islander American Studies Program received final approval with a unanimous vote at a Faculty of Arts & Sciences meeting May 3 – the same day that W&M student Benny Zhang '16 became the first Asian American elected to the Williamsburg City Council.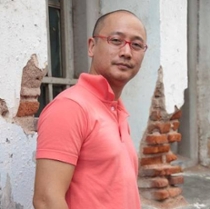 The program will be directed by Theatre Professor Francis Tanglao-Aguas and coordinated through the Charles Center, which has allowed students to pursue a self-designed major in APIA studies for nearly a decade.
"To be competitive in recruiting the best students, William & Mary, like any other successful university, is required to demonstrate that it graduates not only skilled but competitive and highly desirable leaders in their respective fields," said Tanglao-Aguas. "My hope is that APIA studies can contribute to the training and development of a highly skilled and competitive William & Mary graduate."
Pedagogy, research, community
To complete the minor, students must earn 18 credits in APIA courses, including nine credits in the core courses: Introduction to Asian & Pacific Islander Studies, Peoples and Cultures of Polynesia, Asian American Experience, Asian Pacific American History, and Asian American Studies.
Faculty members in disciplines across campus – from anthropology and history to education and Africana studies – will teach in the program, and students will have the chance to engage in research so they can add to the existing body of APIA knowledge, including the history of Asian and Pacific Islander Americans at W&M.
"It's important to think of APIA studies as a pedagogical tool, a research tool,  a theoretical tool and a source of community for students – a chance to study community but also an expression of community on this coast and then across the country," said R. Benedito Ferrão, Mellon Fellow in Asian and Middle Eastern Studies.
Ferrão helped draft the original description of the program, making it broad enough to include the study of the indigenous peoples of these communities as well as current transnational issues affecting Asia and the Pacific Islands. He and Tanglao-Aguas also made sure that the program would include an exploration of the various identities within the Asian and Pacific Islander American communities, including people who are transgender or queer, Ferrão said.
For many years, similar Asian American studies programs have been primarily offered by universities on the West Coast, following the Third World Liberation Front strikes of the 1960s that resulted in the establishment of ethnic studies programs at universities around the country, Ferrão said.
"What is important about it now being a minor here at William & Mary is it will perhaps shift the gaze, where we think about APIA studies from another coast. … There isn't just one APIA story, and perhaps having an East Coast program will help us think more deeply about that," he said.
Another unique aspect of the W&M program is its inclusion of the Pacific Islander American component, but Tanglao-Aguas saw that as a natural fit. The people of the Pacific Islands and Asia not only share a similar genealogical pool, they also share similar histories, he said.
Jenny Kahn, an assistant professor of anthropology, has worked in the Pacific Islands for many years, conducting archaeological research and working with students of French Polynesian and Hawaiian descent. She helped Tanglao-Aguas develop the curriculum for the new APIA program and teaches one of the minor's core courses, Peoples and Cultures of Polynesia.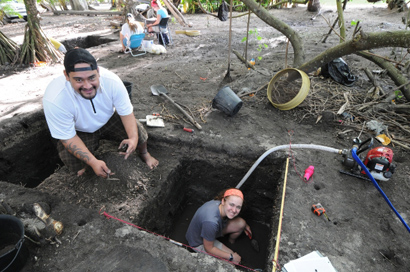 "One of my roles in the minor will be to provide students with opportunities to visit the Pacific Islands and conduct archaeological research and cultural heritage management," said Kahn.
Although her work focuses primarily on archaeology, students interested in a wide range of disciplines – from public policy to sociology – may find the region of academic interest because of its unique environment, which is now seeing the effects of climate change and sea-level rise, and its history, which has included colonization and an ongoing relationship with the United States government, Kahn said.
"There are a lot of different ways that somebody could use the minor along with a different type of major that could be really beneficial," she said.
Student involvement
With help from colleagues across campus, Tanglao-Aguas has been building toward the establishment of an APIA program since he started at William & Mary in 2005. However, he says that the groundwork began well before that, starting with the university's first known Asian-American students, Art Matsu '28 and Hatsuye Yamasaki '37 (pictured below).
"Even before I came here, students were mobilizing with faculty. They did not know that what they wanted necessarily was Asian and Pacific Islander American studies, but they were interested always in creating the space," Tanglao-Aguas said, adding that it is the establishment of that space that is so important since people come and go.
"The space has to change so that it can foster the consciousness of whoever will inhabit it," he said.
Before that space existed, Edward Hong '09, now an actor in Los Angeles, became the first William & Mary student to graduate with a self-designed major in Asian American studies, paving the way for a dozen since then to do the same.
In 2014, students created the Asian American Student Initiative to not only advocate for Asian-American studies but also raise awareness of the Asian-American identity on campus through such efforts as the FACES social media campaign.
Heein Choi '18 came to William & Mary intent on just studying finance, but after taking one of Tanglao-Aguas' classes and joining AASI, he found a desire to learn more about his cultural heritage.
"When I was talking to Professor Tanglao-Aguas, I said I just felt kind of empty, like I don't know kind of my background," he said. "Everyone else can study theirs here on campus, but I felt like why can't we study ours?"
In addition to studying finance, Choi decided to pursue a major in Asian American studies. He also joined AASI's efforts, which included meetings with leaders across campus, performances by students, visits by nationally known Asian-American comedians and performers – and even a Charter Day speech delivered by Choi himself.
Choi said that the establishment of the APIA program will give more visibility to its courses, since they will now be grouped together in the catalog and on Banner. It will also serve as a message to current and prospective students about the university's commitment to diversity, he said, adding that Asian-American students can feel overlooked in conversations about race when they are framed in terms of a black/white dichotomy.
"William & Mary taking the step to recognize Asian American studies as a minor is a great step in realizing that, hey, diversity is not binary, meaning that it is not just black and white. There is a wide variety, and it's a spectrum," Choi said. "I think it will really resonate with students across the globe. … I think it's a great step in William & Mary achieving the full diversity that we all look for in a college."
Personal and professional preparation
Ferrão and Tanglao-Aguas said that the new program will help students think more deeply about what it means to live in a multicultural society.
"We teach people how to deal with society's treatment of people based on race and ethnicity because we know that it is different depending on the color of your skin," said Tanglao-Aguas. "So if you go out there not aware of how your physical attributes play in your social performance, you are not ready to play. You will not have agency because someone else will know how you work better than you do."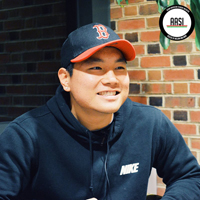 Being prepared for that will help graduates of the new APIA program become leaders and agents of change whatever field they go into following graduation.
"We teach our students not only to consume, invest and acquire knowledge, but to move forward with that knowledge as a catalyst for change for themselves and for their communities that they will build," said Tanglao-Aguas.
With a couple of years left at W&M until his own graduation, Choi has already seen APIA studies make a difference in his life.
"It's so important to know who you are," Choi said. "My father talked about, 'Who cares if you become the richest man in the world if you don't have assurance on your identity?' I think this is something that will definitely be an important part of my continuous development as a person."