BOV member Thomas falls for allure of the muse
{{youtube:medium:center|Qa9bmROHcTA}}
There are probably as many stories on how performers got to Carnegie Hall as there are performers who have appeared there. Nonetheless, few stories likely can match that of William & Mary Board of Visitors member Judge John Charles Thomas.
Thomas, the youngest and first African-American named to the Virginia State Supreme Court, will read a sampling of his original poetry on Feb. 23 at 8 p.m. inside Carnegie Hall. Accompanying him will be three members of the W&M music faculty: Robert F. and Sarah M. Boyd Distinguished Associate Professor of Music
Sophia Serghi
;
Harris Simon
, instructor of jazz piano and harmonica, and director of the
W&M Jazz Combo
; and
Anna Kijanowska
, instructor of piano.
Tickets for the 90-minute performance, which is sponsored by W&M's Muscarelle Museum of Art, cost $100 and are available at the
Carnegie Hall
box office. A pre-concert reception will be held 5:30-7:30 p.m. at the New York Athletic Club. Thomas, W&M President Taylor Reveley and Muscarelle Museum Director Aaron De Groft will be on hand to address attendees.
"What can I say, I'm excited to be going there," Thomas proclaimed. "It's not something I ever thought would happen."
Thomas' appearance at Carnegie is the culmination of a bizarre set of circumstances that began in 2011 at a dinner for BOV members and members of the W&M Academic Affairs Committee.
Inside then-BOV member Kathy Hornsby's home, Thomas and Serghi were introduced. She described herself as a composer; seeking common ground, he countered that he was a "poet."
Recite something, Serghi requested. Thomas complied.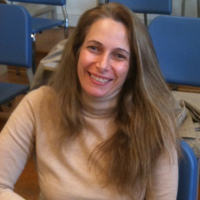 Ultimately, a group ended the evening in the studio of Kathy's husband, recording star Bruce Hornsby. Serghi played a bit more piano; Thomas spoke a few more poems.
"She told me that she loved my poetry and that if I sent her a few, she'd write piano compositions that they inspired in her," said Thomas.
The judge said no. Serghi persisted. The judge caved, sending her a collection of poems.
Serghi picked one to set to music, "Crystal Tree," about a severe ice storm that struck the area a couple of decades ago.
"The trees were all covered in ice and bent over," Thomas recalled, "and it looked to me that the trees were encased in crystal and bowed down as if in prayer."
Serghi then challenged the judge: If I can write music to your poetry, could you write poetry to my music? She sent him a piece entitled "Allure." Thomas heard it and penciled a poem entitled "The Allure of the Muse," which happens to be the title of Saturday's performance.
Serghi took the reins from there, contacting De Groft about getting sponsorship from the Muscarelle, obtaining Carnegie's Weill Auditorium, all the rest.
"She thinks of all of this," the judge says. "She's done it before. With her, it's just another version of what's she'd done before, but this time it just happens to be a board member who was a former justice, who was a poet since he was a baby."
He means it, literally. When he was 4, his grandfather began feeding him lines from William Cullen Bryant's poem "Thanatopsis," and making Thomas stand and recite them to his buddies on the side porch of the Norfolk home in which they all lived.
Thomas might have performed long before now were it not for an ugly episode with an English teacher his senior year of high school. Thomas turned in a poem for a class assignment; in front of the entire class, the teacher rejected the poem, saying that she didn't think "a colored boy" was capable of such skilled work.
"I went on afterwards to write poems, but I kept them to myself," he said. "Professor Serghi? She's part of outing me as a poet."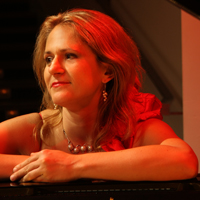 He's planning on reciting 11 poems Saturday, with lots of music before, during and after by Serghi, Simon and Kijanowska.
And, at the risk of spoiling things, the poem that high school English teacher rejected so cruelly in 1967 is on the program. It's called "The Morning."