So Many Ways to Ken the Past
Brighten Meade '21 presented his work conducting research at the Villa Del Vergigno project, in Tuscany: "My personal area of study was the preservation and categorization of the existing bank of terra sigillata," trying to determine whether pottery production occurred on site and then locating the production areas within the villa.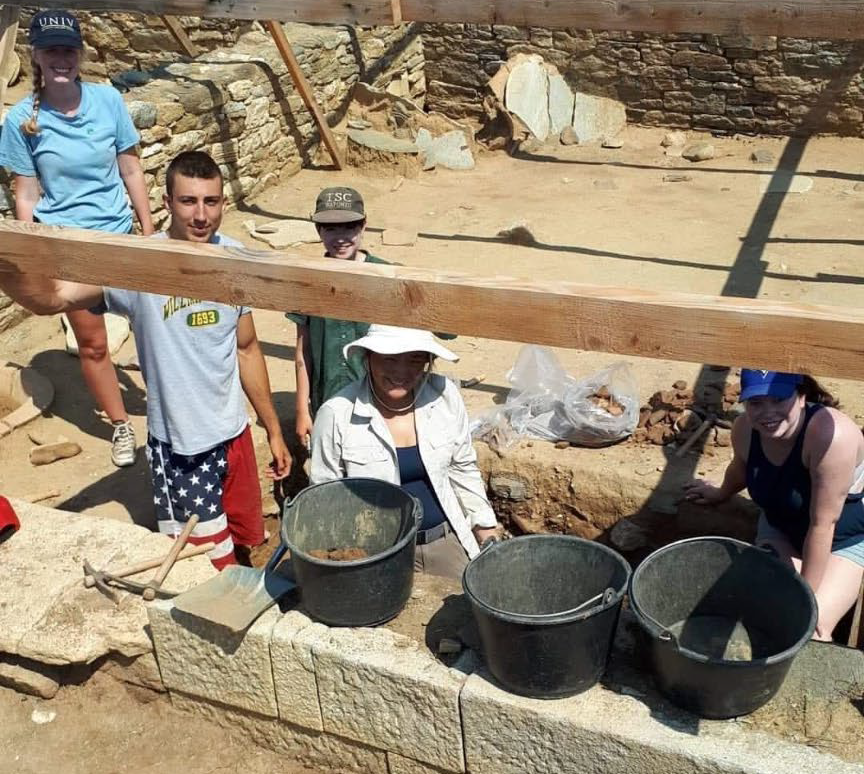 Carson Sisk '20  worked on site at the Antonine Wall in Falkirk, Scotland: "We were looking for a temporary Roman military encampment. We dug trenches and found the footprint of the temporary defenses that were set up."
So far, we're on terra cognita, with familiar-sounding archaeology.
Then Sisk ups the ante: "I also was able to help with ground penetrating radar."
It turns there are a lot of different ways to uncover and examine our past. On September 21, dubbed "Archaeology Day," students and faculty presented a wide-ranging selection of techniques and approaches. The event was funded in part by the Arts & Sciences Annual Fund.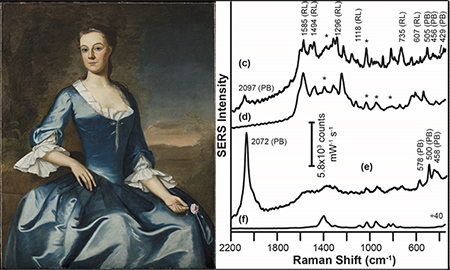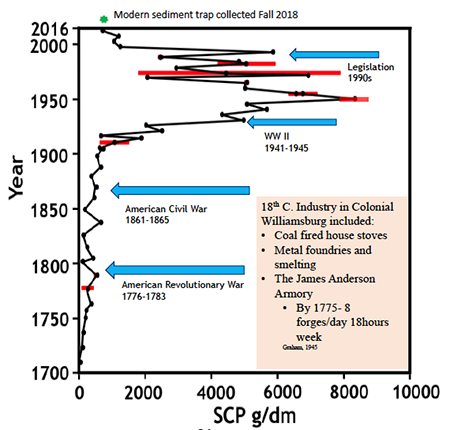 Daniel Highland '21 and Professor Kristin Wustholz (Chemistry) looked deeply into the organic colorants used in old paintings, "one of the most challenging tasks in art conservation." Their project used the surface-enhanced Raman scattering (SERS) technique to reveal fugitive organic colorants in a painting dated c. 1750.
A student-faculty team from the Geology Department analyzed sediment collected from Lake Matoaka looking for patterns in the layered deposits of Spheroidal Carbonacious Particles (SCPs). "Burning coal releases SCPs into the atmosphere, which eventually settle out into local catchments." The team quantified the particles and found a year-by-year increase beginning in 1734 and correlating with historical events in Williamsburg.
A student-faculty team from the Anthropology Department described their approach: "By taking into account the cultural and historical context of material remains, anthropological archaeologists can address questions of human behavior, thought, and cultural production."
All the different approaches highlighted one of the many things William & Mary does so well: collaborative work, between students and faculty and between disciplines. Georgia Irby (chair, Classical Studies), who spearheaded organizing the event, noted: "The diversity of poster presentations shows just how complex archaeology is (as are all avenues of human inquiry), and how we can discover the underlying truth only by sharing our ideas, experiences, and talents."
Related story: Department Hosts First Archaeology Day